Mehlville coach looking for winning season
Teamwork, effort attributes of Mehlville volleyball team.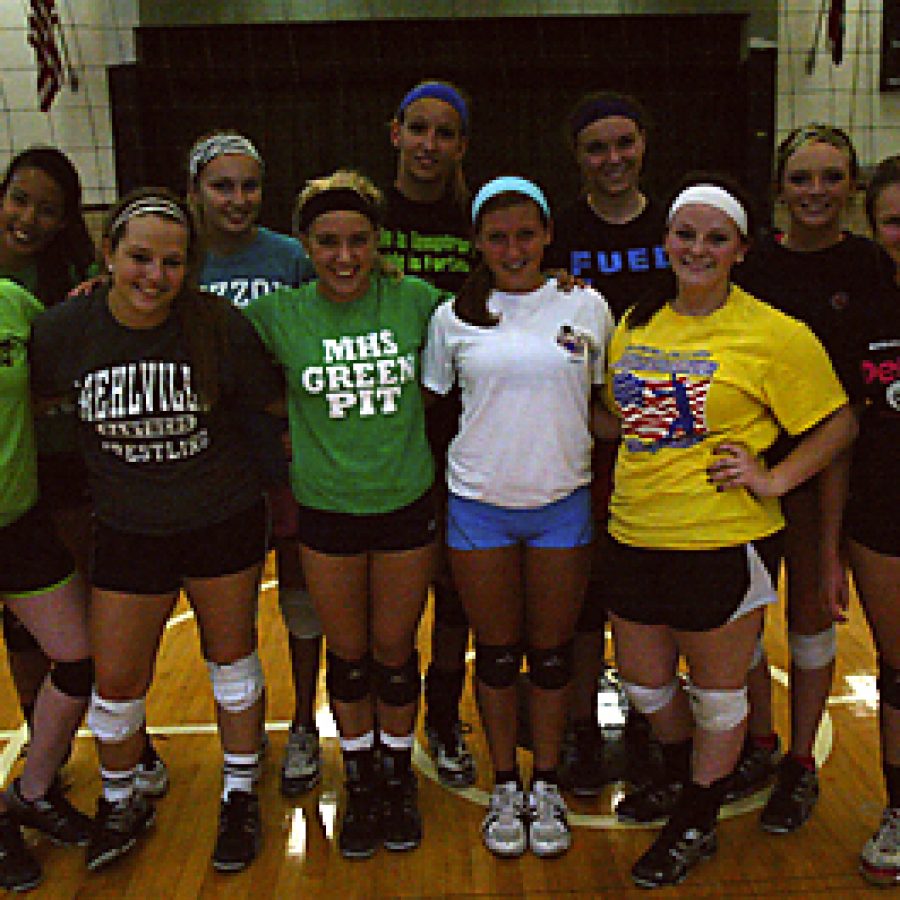 The Mehlville Senior High School girls' volleyball team hopes to spike its opponents this year as the Panthers try to improve last season's 3-21 record.
Entering her 21st season as the team's head coach, Susan Hurt told the Call during a preseason interview, that record is the worst she has seen during her tenure.
She cited a lot of dissension among the players last season, resulting in a lack of team unity that's needed to be successful.
But this year she doesn't see that and she is optimistic about her 2011 squad.
"I don't have the dissension I had last year," Hurt said. "Right now everyone is focused and they are focused on the same thing; playing together as a team."
Hurt said her expectation is to bring back a winning season.
"I really expect us be at least .500 or better," she said. "I have a hard-working bunch of girls and they all have the same thing in common. They want to win and play well together."
She will look to her returning players to lead the team on the court with their work ethic and experience.
Three-year veteran Lauren Cliffe, a senior, is returning alongside seniors Amanda Altgilbers and Ryen Manes. All three started last year.
Hurt said she also is expecting some good things from junior Maddie Gollihur, who is returning but didn't start every game, and sophomore Maddy Scherr, an all-around solid player.
Teamwork and effort are the two attributes that Hurt has seen so far from this year's squad.
"We really haven't been together as a team long enough to see how we work as far as the offense and defense goes," she said. "They want to work hard and they are interested in working hard."
With only five returners out of 11, Hurt said the biggest obstacle this group will face is "inexperience."
"That's a biggie because they haven't played together and there's a big jump in girls' volleyball from JV to the varsity level. The competition is a lot stiffer at the varsity level, obviously," she said, adding the Panthers will be successful "as long as they don't get intimidated when they play the bigger teams. I have a motto: Anybody can be beaten on any given day."
The Panthers were set to begin their season in the Marissa Tournament on Tuesday — after the Call went to press.