Mehlville board to consider approval of $107 million budget
Board-approved deferrals give district $1 million cushion for emergency use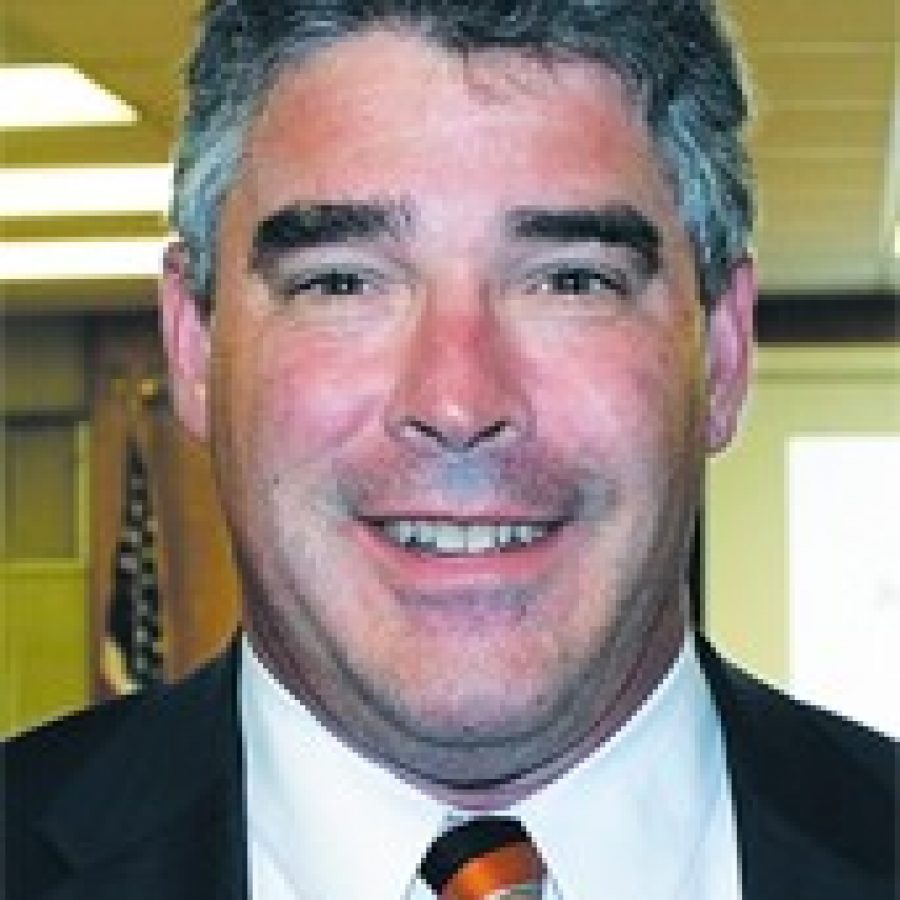 After six years of declining real-estate assessments, property values appear to be up this year in the Mehlville School District, but that will make little difference to the district and its proposed 2015-2016 budget.
The Board of Education is set to consider approval of the $107 million budget when it meets at 7:30 p.m. Thursday, May 21, in the Mehlville High School Library, 3200 Lemay Ferry Road.
The board already has approved $4 million in cuts and new fees to reduce next year's budget deficit from the original $6.6 million projection. The proposed 2015-2016 budget is $3 million less than this year's $110 million budget, but still carries a $2.6 million operations deficit that was reduced to a $1.3 million overall deficit by deferring facilities maintenance until the 2016-2017 school year.
"It's just a moving Peter to pay Paul kind of a thing, it's not savings. It's just deferrals," Chief Financial Officer Marshall Crutcher told the district's Finance Committee April 29 about the nearly $1 million in capital purchase, repair and maintenance deferrals.
The deferrals give the district a cushion in reserves this year for emergency expenses — but only for one year.
"We're going to have to spend the money eventually anyway," Crutcher said.
Deferrals include postponing:
• The purchase of five new school buses, $500,000.
• The replacement of the gym floor at Oakville High School, $400,000.
• The repair of the Mehlville High School pool ceiling, $200,000.
• This summer's asphalt and concrete maintenance on school parking lots, $200,000.
• The purchase of large musical instruments, $20,000.
"We're (at a) $1.3 million total deficit, but the operating portion is (a) $2.6 million deficit," Crutcher said. "It's important to differentiate that, because otherwise people will say, 'Oh, you only have a $1.3 million deficit.' We don't have a $1.3 million deficit. We have a $2.6 million deficit."
This year is the biennial reassessment year for property taxes, and preliminary assessed valuation for both residential and commercial properties countywide showed "modest growth" with an average 4-percent increase, County Assessor Jake Zimmerman said.
However, growth was lower in Mehlville, with preliminary assessed valuation showing a 3.2-percent increase — still welcome news for homeowners who have seen their property values decline for the last six years.
When preliminary values came out two years ago, Mehlville homeowners saw a 6.8-percent slide.
Although Mehlville receives most of its tax revenues from property taxes, a 3.2-percent increase to property values will have little effect on the school district's budget since even with an increase, the Hancock Amendment only allows the district to increase its property tax revenue by 0.8 percent to match inflation.
Assessments can still be appealed, so the final numbers will not come out until September, just before the district sets its tax rates but after the July deadline to submit next year's budget to the state.
"It doesn't matter how much (assessed valuation) goes up, we're only going to get 0.8 percent," Crutcher said.
The one direct benefit to the district of increased property values is that when the district sets its tax rate this fall, it can roll down the rate from its highest tax rate allowed, which could give it room to "roll up" the tax rate in the future to still take in the same tax revenue if property values decline again.
Right now, the district's residential tax rate has hit its maximum ceiling of $3.98 per $100 of assessed valuation — the second-lowest tax rate in the county, above only Ladue — and cannot be rolled up to receive the same amount of tax revenue if assessments declined again.
The district's reserve fund will stand at $17.7 million as of June 30 this year, or 19.1 percent. Next year, however, it is projected to fall to $15 million, or 16.6 percent, below the 17-percent minimum necessary for the cash flow to make it through the school year without borrowing money short-term.
Borrowing money to make payroll could cost taxpayers $40,000 or more a year in interest. Since tax revenue does not come in until after residents pay their property taxes in December, it is something the district historically did until 2011, when the district built up reserves through $4.6 million in mostly unrestored budget cuts. Until 2007, the Missouri School Boards' Association, or MSBA, offered short-term borrowing that would often earn the district interest, but that arbitrage program ended with the onset of the Great Recession.
Assisted by that MSBA program, in the past Mehlville has at times kept reserves perilously close to the state's 3-percent minimum.
By state law, however, dipping below that percentage could lead to Mehlville being listed as a "distressed" district like the Normandy Schools Collaborative, which was taken over by the state last year after it ran through its reserve fund.
Five-year projections show that without any changes to spending or the district's tax rate, the district will deplete its reserves to 4.1 percent in 2018 and to negative 3.6 percent in 2019, with deficit spending of $8 million and $13 million, respectively. Those numbers are without restoring any of the budget cuts from this year, including 23.5 teaching positions and all tutoring.
Following months of publicity around the budget cuts, the district surveyed frequent voters this week to test their understanding about the district's finances and mark what awareness and knowledge residents have gained between now and the time the district took its initial strategic-plan surveys last year.
When the district took the initial strategic-plan surveys in December, 64 percent of frequent voters said they believe the district does not need any more money, and few residents understood that the district's financial situation was so dire that it needed millions of dollars in cuts to bring it into balance.