Mehlville Board of Education, teachers take new approach to negotiations for 2015-2016 pact
MNEA chief negotiator says good progress being made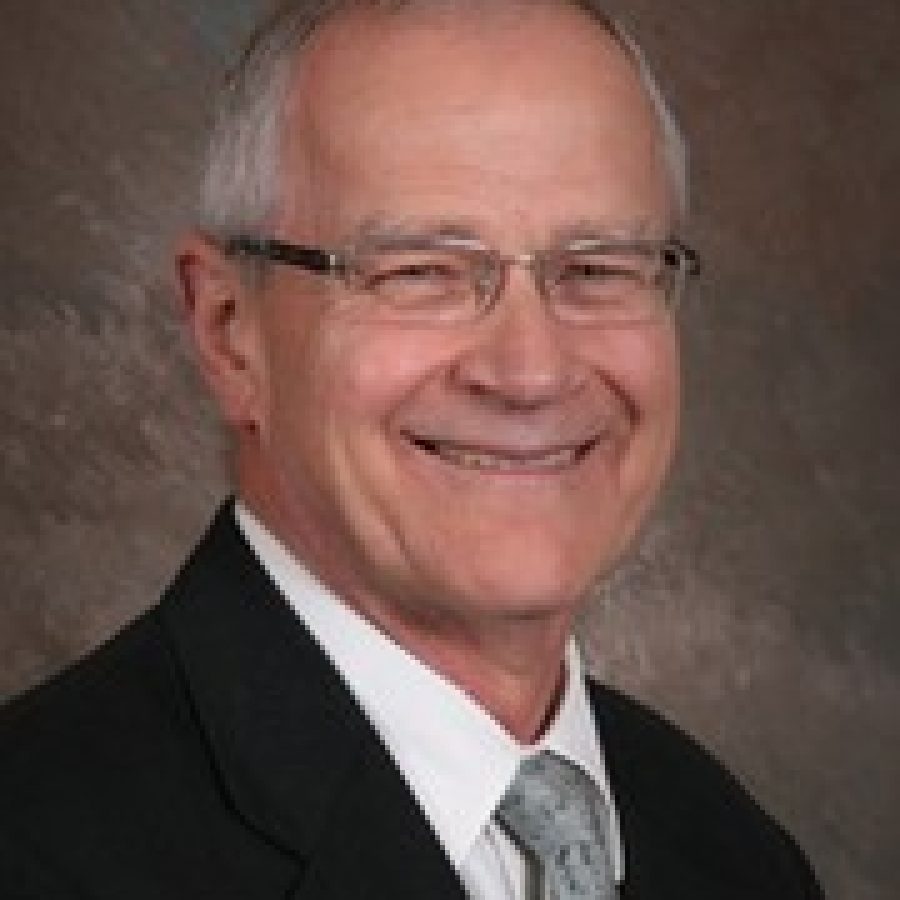 This year's salary negotiations between the Mehlville School District and its teachers are underway, but with a new twist: The Board of Education will be the first in the area represented in negotiations by an attorney rather than board members.
During past rounds of annual negotiations, the district has been represented by board members and administrators, while a teacher-led negotiations team represented the Mehlville National Education Association, or MNEA, the union that represents most of Mehlville's teachers.
"We feel this will be a better process, with less chance of misunderstandings between board members and the NEA," board President Venki Palamand said of the new system.
With $4 million in budget cuts and new fees approved to bring next year's budget deficit down to $2.3 million with no salary increases, the district has indicated it has no money for raises this year. During negotiations last year, teachers received a 3.5-percent raise or $2.5 million, which comprises most of this year's $4.3 million deficit.
MNEA chief negotiator Ernie Perrica said negotiations between the MNEA and the district's attorney, Charles Elbert, are making progress.
"We have met a few times for negotiations, and I really cannot say much at this point except to say the dialogue between Charles Elbert and the negotiations team has been good," Perrica told the Call.
It is common in St. Louis County for board members and superintendents to personally engage in negotiations. But Superintendent Norm Ridder said during his 40 years in education he has never sat in on negotiations or had board members who directly participate because it leads to bad blood between teachers and individual board members, who are sometimes blamed for decisions the board as a whole sent them in to make.
Former board President Ron Fedorchak — who lost his seat to new board members Lisa Dorsey and Jamey Murphy in last month's election — suggested the change at the board's Nov. 20 meeting after consulting with Ridder. The board approved the new system 4-3, with board members Larry Felton, Katy Eardley and Jean Pretto opposed. Eardley, who is Murphy's sister, did not run for re-election and also left the board April 9.
Instead of using an attorney, Felton, Eardley and Pretto favored a proposal by Eardley that the board be represented in negotiations only by administrators, with no one present from the board. Eardley's amendment for that plan failed 4-3, with Fedorchak, Palamand, Lori Trakas and Samantha Stormer against it. Those four board members then voted for Fedorchak's plan, which passed 4-3, and also moved to accept the newly amended negotiations policy 4-3.
Fedorchak, Felton and Trakas represented the district in negotiations last year, striking a deal for a one-year memorandum of understanding, or MOU.
"Having been experienced in negotiations, I do see a problem with having board members — especially when you have a diverse group kind of like during the last period," Fedorchak said. "A lot of times the negotiations shift from the administrator or the team leader to one of the board members, and it's a very difficult situation to be in because there are times when the board member is representing the full board with opinions opposite to what they believe or campaigned or promised."
The tension stemming from negotiations comes not necessarily from the final decision made on salaries, but from the "friction that was caused" during the talks themselves, Ridder noted.
During the months leading up to this spring's election, MNEA leaders and some board members publicly disagreed about whether last year's MOU called for adding days to next year's calendar in exchange for this year's raises to the teacher base salary. MNEA negotiators say the two stipulations of the MOU are unconnected, but the majority of board members viewed them as an exchange. As board president, Fedorchak was the most vocal member of the board on the issue, which was one of the reasons the MNEA cited for not endorsing him for re-election.
A neutral third party negotiating between the two sides could be what helps "bridge the gap" between board members and teachers, Stormer said.
"We know what great teachers we have in the district, and the way they feel about the board — whether it be this current board or what has been done by past boards — we need to take that emotion out of it so they understand that we do care about them, care about what they're doing for our kids and care about the job that they're doing here in our district," she said.
Felton has sat in on negotiations three times during his eight years on the board.
He said he agrees with taking board members and the superintendent out of the negotiating equation, which removes individual board personalities as well as those directly involved in governing the district. At the time of the vote, he said he would prefer the district's negotiations style change gradually by bringing a lawyer in with the current team this year before switching over to the lawyer next year.
"I'm an incremental kind of guy," Felton said. "I'm afraid it sends a very interesting signal (to the MNEA) — we're going to have a labor negotiator sit down across the table from you in just one fell swoop. I think that's a fairly dramatic change. I would think it would be better to leave the administration in as it is but with the option to bring in a negotiator and a lawyer … I'm just looking for a progression."
"I do look at this as a move to make a more professional negotiation, not as an attack," Fedorchak replied.
The change also ties into the board's new focus on long-term thinking and strategic planning. Another problem some board members identified with past negotiations is that the board has generally not outlined salary parameters ahead of time, which allows individual board members to strike deals that the rest of the board does not agree with or that the district may not be able to afford.
The professional negotiator or attorney will meet with the board in advance and set a framework of what the district can offer, and the board has final approval of any agreement, Palamand noted.
When Eardley made her amendment, seconded by Felton, to only send administrators into negotiations with no board members, Palamand said he would rather keep the previous imperfect system than launch one he viewed as even more flawed.
"If we aren't part of the discussion, then someone outside of the district needs to represent us — otherwise I'm not sure we're representing the taxpayers that well," he said. "Katy's motion does the opposite, it pulls board members out."
The four board members who voted for the change hope it will pave the way to better relationships between the board and teachers.
"I think that this district is especially plagued with this division, and until this division comes down in our district, we will never move it forward," Trakas said.