Mehlville adds cars and cameras, still focusing on schools' security
By Gloria Lloyd
News Editor
glorialloyd@callnewspapers.com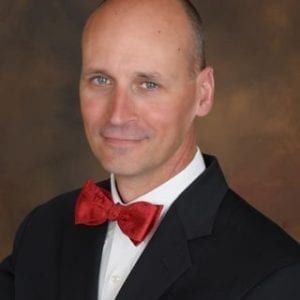 School security is still a top focus of the Mehlville School District months after attention heightened on the issue nationally due to the school shooting in Parkland, Florida.
Among the school districts in the county that are only served by the St. Louis County Police Department, Mehlville already has one of the highest concentrations of officers in schools, Superintendent Chris Gaines said.   
The superintendent has been meeting with police from the two precincts that serve the district, South County and Affton Southwest, and every officer in each precinct is supposed to conduct school walk-throughs to familiarize themselves with the schools.
The Board of Education unanimously agreed to increase the appearance of that police presence when it approved another three years of the district's $552,970 annual contract with the Police Department for its seven school officers, who are called school resource officers or SROs.
The seven police officers work throughout the school year at Oakville and Mehlville high schools, each of the four middle schools and at the alternative program for extended-suspension students, SCOPE — South County Opportunities for the Purpose of Education. Officers will also be posted for summer school. In return, the district pays three-fourths of their salary, since they can work for the Police Department in the summer.
A new part of the contract this year, however, is that the district asked for its officers to have police cars that will be parked in front of the schools.
But the Police Department could only provide five of the six requested cars at this time.
That means that an officer could be inside a school even if there's no police car outside. The police cars will sit outside schools for a minimum of 40 hours a week.
The district does not have an officer at each of its 11 elementary schools, but the SRO at each middle school also patrols that school's feeder elementaries, Gaines said.
Posting police officers at every school would require money from the district and manpower from the Police Department, the superintendent said.
"We have seven, so you're talking about 11 more," Gaines said. "That's a two-fold question — No. 1 is, is there money for it? But No. 2, are there the people for it? Law enforcement tells you that they don't have the pipeline to put an SRO in every school.
"Law enforcement also asks, and we kind of ask: What's an SRO at an elementary school going to do all day?"
The district is also installing new surveillance cameras at the front doors of schools that provide a clearer picture of any visitors.