McBride promises to delay rezoning of Tower Tee; Clancy would decide
Ariel of Tower Tee. 
By Gloria Lloyd
News Editor
glorialloyd@callnewspapers.com
A housing developer has promised to delay any possible rezoning of Tower Tee until after Affton's new councilwoman joins the St. Louis County Council next year, which an activist sees as a positive sign any rezoning can be blocked.
If the plan reaches the council after Jan. 1, an Affton activist working for the last year to "Save Tower Tee" said he doesn't believe it will have the votes to pass.
Affton resident Michael Burton has taken the lead in trying to preserve Tower Tee, the now-shuttered golf course and driving range, by going to Clayton for nearly a year to ask the council not to rezone it for a subdivision like the one proposed by McBride Berra last year with 158 houses on Tower Tee's 27 acres.
If the rezoning is delayed past Jan. 1, new 5th District Councilwoman Lisa Clancy would, by council tradition, dictate wheth-er it gets approved.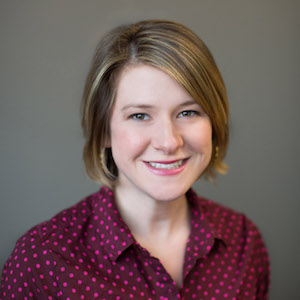 Burton ran for the 5th District County Council against incumbent Pat Dolan, D-Richmond Heights, but later dropped out and eventually supported eventual winner Clancy because of talks they had about Tower Tee, among other things.
McBride proposed the idea of the subdivision last year but withdrew the plan amid a backlash. Tower Tee, which leased its land from KSDK Channel 5 owner Tegna, secured an extension on the lease but closed in July.
McBride hasn't come forward with a public plan for a subdivision since.
But Burton said McBride CEO John Eilermann promised him not to submit a rezoning plan until after Jan. 1, when Clancy takes office.
With that decision, Burton feels it's easier to both block any eventual subdivision and to actually "save Tower Tee" in a new form, either as a county park or run by a nonprofit that he is in the early planning stages of forming.
He's working to gather enough signatures from surrounding property owners to force the plan to gain a supermajority in order to pass, or six votes.
He feels that both the legislators who would represent Affton at the time of a rezoning, Clancy and 6th District Councilman Ernie Trakas, R-Oakville, would vote against the plan.
"I believe both of them are going to vote to keep Tower Tee a green space," Burton said.
Clancy, a Democrat from Maplewood, said she has talked with many Affton residents throughout her campaign and at Tower Tee's farewell concert and stands behind them completely.
"My commitment is working with the people of Affton to making that property what they want, which is a green space," she said.
As the home legislator for any zoning plan, Clancy would control the legislation and by council tradition dictate whether it gets approved.
Trakas said he is not taking any position on any plan yet, since there isn't a plan submitted yet. He said he hadn't received many calls about it from 6th District residents. Tower Tee is in the 5th District, but some of its neighbors are in the 6th.
"I don't discuss how I'm going to vote with anyone, and the simple fact of the matter is there's nothing to consider at this point," Trakas said. "When and if a measure makes its way to the council, I'm going to do what I usually do and scrutinize it and make my determination at that time."
He also declined to say yet whether he thinks the area should stay a green space, but he noted, "I think that's as valid as any other proposition. I've heard that for some time now, but I've not seen any evidence that that's in play."
Burton said that 7th District Councilman Mark Harder, R-Ballwin, who works for McBride, has "assured me that he's going to recuse himself."
That would be three votes the plan couldn't get, which would ensure that it couldn't get a supermajority and pass if Burton gathers enough surrounding signatures.
"That will probably stop the rezoning," Burton said. "So then the question becomes: What's the best thing for the space?"