Marquette tackles Mehlville 52-0
Panthers to face Fox in annual Huddle Up for Heroes game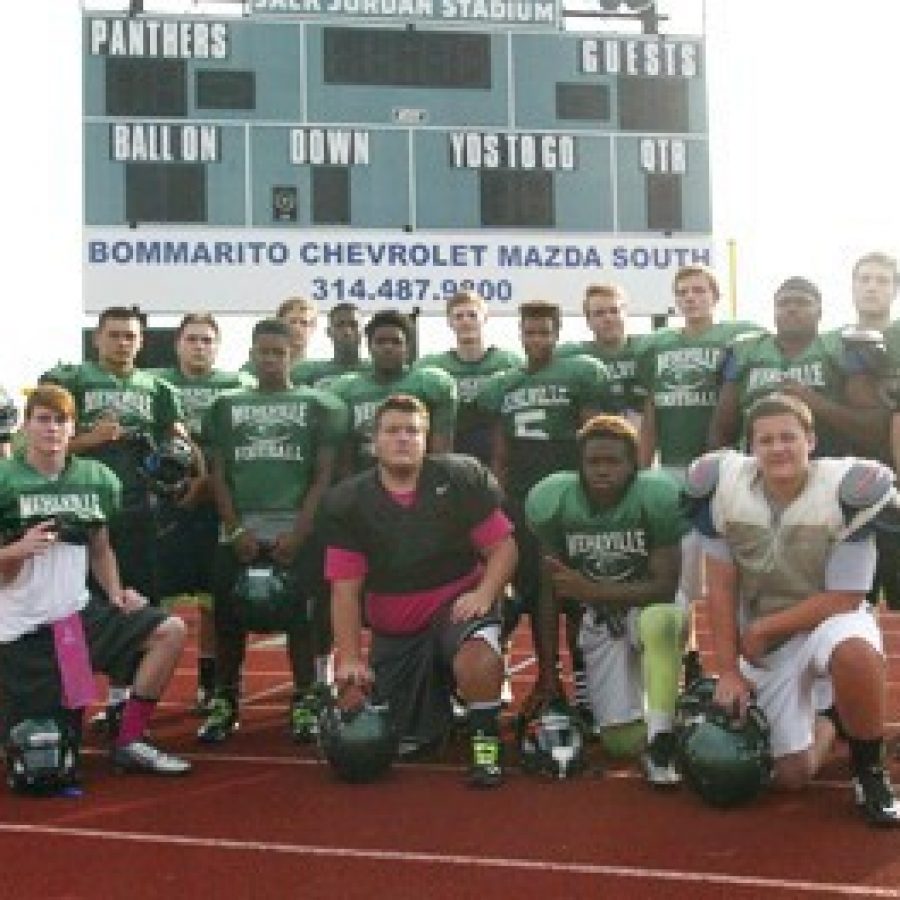 Mehlville Senior High School football fans are still feeling the pain from the 52-0 pounding their team received in Friday's contest with Marquette.
But Mehlville fans are loyal, so they will have to shake it off and rally behind the team when the 1-4 Panthers take on 3-2 Fox Friday night in an annual game designed to raise social awareness and pay respect to all military personnel.
"It's our Huddle Up for Heroes game. It benefits the Wounded Warriors and shows thanks to all military personnel," Mehlville head Coach Kent Heinemann told the Call. "Fox, they are having a decent season. They are always a good opponent. We're hoping to get some inspiration from this game to put our best foot forward."
Friday's game will begin at 7 p.m. at Mehlville High, 3200 Lemay Ferry Road, and will mark the first opportunity of the second half of the season for Mehlville. If the Panthers hope to have any success in the second half, they are going to have to go back to the basics, according to Heinemann.
"We've just got to execute. There were times last night where we moved the ball very well, but we never finished a drive," Heinemann said about the game against Marquette. "We'd get in positions on third and long, and we were in positions to make plays on balls and didn't make plays on balls.
"They completed long passes and it just comes down to execution … That's what we are working on this next week. We are going to work on assignment football and try and get better."
Mehlville was missing a few key players against Marquette, but that is no excuse, according to Heinemann.
Center Eddie Grochowski and defensive tackle Jamison Brown were out due to injuries. Grochowski should return this week, Heinemann said.