Man with four children in car shot on Lindbergh Boulevard in case of road rage, police say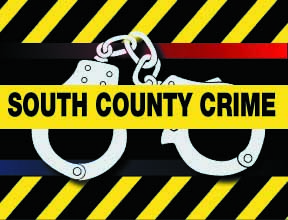 Suspects are in custody after a man was shot Monday on Lindbergh Boulevard in South County, in what police say is a case of road rage.
Police say a man in his 30s was shot about 3:11 p.m. in the 6200 block of South Lindbergh Boulevard, an area near the QuikTrip, Weekends Only and Carmax car dealership.
The man was taken to a local hospital for treatment. Four children, ages 11, 9, 5 and 3, were in the man's car during the shooting and were uninjured.
A 911 call came in for "shots fired," but it was not immediately clear if more than one shot was fired during the shooting. The South County Precinct responded to the call, even though the shooting technically happened in the Affton Southwest Precinct.
Almost simultaneously, police said that officers from the St. Louis County Police Department pulled over a red Mitsubishi GTS that was improperly using the shoulder to pass traffic at Lindbergh and Rusty Road, near the Costco and Target.
The officers found that the two adult men in the Mitsubishi were suspects in the shooting and took them into custody without incident.
The investigation is ongoing, but police believe the shooting came from road rage.
County police ask witnesses to contact officers at the Affton Southwest Precinct at 314-638-5550 if you have any information regarding the incident.
To remain anonymous or potentially receive a reward, contact CrimeStoppers at 1-866-371-TIPS(8477) if you have any information regarding the incident.