Man robs Goodwill at gunpoint, carjacks from person in store for a getaway car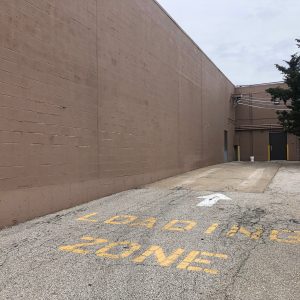 A man carjacked a person at gunpoint while robbing the Goodwill store in South County last weekend.
Around 9:30 a.m. Sunday morning, a man forced his way inside the back door of the Goodwill store at 10570 Baptist Church Road, robbing the Concord store and carjacking a woman inside for his getaway car, police said.
The man broke in, displayed a gun and demanded cash, according to the police account. After he was handed money, he demanded to have the car of one of the people present.
The man fled the scene in one of the victim's cars, a blue Toyota Yaris. He was seen headed eastbound onto South Lindbergh Boulevard from Baptist Church Road.
Police released a description of the suspect: a black man with a stocky build, possibly in his 40s.
No one was injured during the robbery.
The St. Louis County Police Department's Affton Southwest Precinct responded to the scene, and the Bureau of Crimes Against Persons is investigating the case.
A light pole at the store warns that visitors are under surveillance, but police have not released any surveillance video taken during the robbery.
The investigation remains ongoing.
Detectives ask anyone with information to please contact the St. Louis County Police Department at 636-529-8210 to speak to them regarding the incident.
To remain anonymous or potentially receive a reward, please contact CrimeStoppers at 1-866-371TIPS(8477) if you have any information regarding the incident.