Karl Guyer, the man behind Lindbergh's facilities, is retiring
By Gloria Lloyd
News Editor
glorialloyd@callnewspapers.com
One of the most significant officials in the footprint of Lindbergh Schools and the legacy of its school buildings is retiring from the district.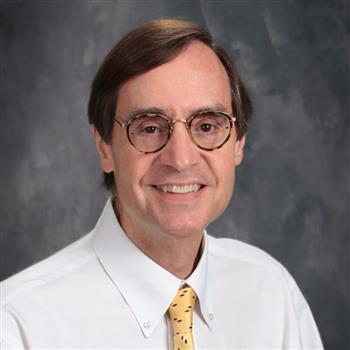 Executive Director of Planning and Development Karl Guyer attended his final Lindbergh Board of Education meeting last week before his June 30 retirement.
In a decade of surging enrollment growth that saw the district revamping or rebuilding nearly every single school, Guyer oversaw it all.
While presenting his last project to the board, a co-op purchasing agreement, Guyer was asked if he had anything to add to the written memo he had already given the board.
"I don't have anything to add, quite frankly," he said. "I tried to get it right the first time."
"This is one of your last official acts right here, buddy," Superintendent Tony Lake said. "You've got the stage."
"I feel like I should be applauding," said board member Mike Tsichlis.
The board approved Guyer's retirement in January, at the same meeting the board voted for the new high school, which is the largest project that Guyer has worked on in his time at Lindbergh.
Guyer has overseen all of the district's building projects for more than 20 years. During that time, nearly every school has been expanded or renovated, and the new Dressel Elementary School opened in 2017.
Three superintendents have come and gone in that time, but Guyer has been the constant presence behind the scenes planning the district's schools and facilities.
"With Karl walking out the door there's a lot of institutional knowledge leaving us, and there's a big gap," Lake said. "He'll probably get called quite a bit, we'll probably be harassing him for awhile."
Lake, who worked closely with Guyer on the new Lindbergh High School project voters approved in April, will miss Guyer's calm and steady presence.
"Karl's just done amazing work for this district for a long, long period of time, and we're so thankful for him and we're happy for him," Lake said. "This is a point in his career that he gets to go relax and not worry about getting the lots clear in the morning and all of those things, so he's truly going to be missed. And he's a special guy, and it's definitely well deserved for him. And we're thankful for his long, dedicated service to this community and the kids and the principals and the teachers and everybody. So he'll be missed."