Majority of council members remain at odds with Stenger
By Gloria Lloyd
Staff Reporter
news3@callnewspapers.com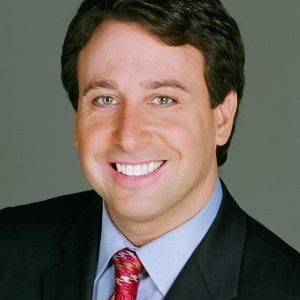 A majority of the County Council is accusing County Executive Steve Stenger of using intimidation and threats to get his way, but Stenger dismissed the claims as "election-year ankle-biting."
The allegations leveled by the council span St. Louis County: In south county, 6th District Councilman Ernie Trakas, R-Oakville, contends that Stenger is behind the effort currently underway to recall him, and council members say Stenger halted a community center in north county and a new park in west county after they went against his wishes to cut $31 million from the county budget in December.
In a Jan. 30 letter to Stenger, council Chairman Sam Page, D-Creve Coeur, wrote that it is his job to protect the council from becoming a "playground for your petty politics."
"Sadly, you and your administration have been targeting members of the County Council with petty and baseless threats," Page wrote. "These threats include threatening the seat of one council member, threatening projects and district priorities of several others, and trying to gut the body of the council as a whole through budgetary tricks. Individual council members have shared with me stories of threats that you and your administration directed at them."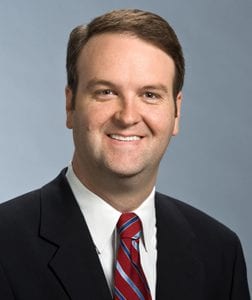 The media received a copy of the letter before Stenger did, and the county executive said he believed that spoke volumes about Page's motivation. The council chairman released the letter a week after Stenger promised to work with the council on raises for medical staff at the county Justice Center, the first sign of any public collaboration between the two sides in months.
Stenger connects the letter to his ongoing fight with the council over the qualifications of the auditor they hired nearly a year ago, Mark Tucker. Stenger has called on the council to fire Tucker, who has yet to complete a single audit.
"This is an election year, and it's all tied into election-year politics," Stenger said. "Sam Page is trying to foment discord."
Stenger and most of the council are up for re-election this year, including the two council members who said Stenger dropped support for their projects after their vote, 4th District Councilwoman Colleen Wasinger, R-Huntleigh, and 1st District Councilwoman Hazel Erby, D-University City.
After the council voted 6-1 in December to slash $31 million of rollover funds, or money that had gone unspent in past years and could potentially be used for extra projects, Erby and Wasinger said they got a message loud and clear from Stenger: Projects in their district would be dropped.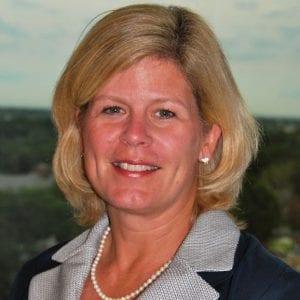 Erby said Stenger suddenly stopped talking to her about a new community center in north county, and Wasinger said she got a message that projects she supported could not be funded, including a new park.
"I think he did relay that he was no longer supportive of a couple projects in my district," Wasinger said in a radio interview, adding, "It is a little bit concerning pattern of behavior. I'm hopeful that the county executive will go back to being collaborative instead of combative."
Wasinger is not seeking re-election and might run against Stenger this fall. But she has said she won't announce a decision until the last day of filing, March 27.
And although Wasinger, who has been a Stenger ally in the past, was more careful with her words, Erby saw it as retaliation.
She has been at odds with Stenger even before Stenger rose to county executive by defeating Erby's ally, former County Executive Charlie Dooley, in 2014.
"After I voted against what he wanted, then he canceled the meeting and never rescheduled it," Erby said of Stenger, whom she called "unprofessional," "immature" and "ridiculous."
But Stenger said the county simply didn't have the money for the projects anymore after the council sent the $31 million to reserves instead of department budgets. The parks budget, which both projects would have come from, was cut by $8 million.
"I didn't cut them," he said. "The money's not there. And this is how ridiculous this is — these projects that they're talking about were never in the budget to begin with. What they cut from the budget was the money that would be available if they wanted to do those projects. So they cut the money for their own projects. There's no anger, there's no animosity. We're very much willing to live within our means in the executive branch."
Trakas said he had no knowledge of Page's allegations about Wasinger and Erby and also declined to directly accuse Stenger of involvement in the "Voices of District 6" recall campaign against him.
But he offered a strong hint of who he thinks is behind it all.
"I think that there's evidence of people that are connected to him heavily involved in it, and I'll just leave it at that," Trakas said of Stenger.
But the county executive denied any involvement in the effort to oust Trakas.
"Before he could credibly make an accusation like that, he would have to have some demonstrable evidence," Stenger said of Trakas. "And frankly, there is none because I have nothing to do with it."
Records destruction halted
Historically, the council approves legislation nearly every week to destroy old documents that are no longer needed or to destroy needed paper documents, such as police records, that have been scanned and archived. But Page and Trakas have halted approval of destroying any paper documents after Attorney General Josh Hawley filed a lawsuit against the county alleging that Stenger's office has not responded to Sunshine Law requests.
"I think the destruction of records in light of litigation from the attorney general's office would be reckless," Trakas said at the Jan. 30 council meeting.
Page said that with the exception of condemning equipment like retired police officers' guns, he no longer supports routine records destruction: "If we get backed up on boxes of records that are just in the way then we can look at them more closely, but I don't support a blanket destruction of records in bundles anymore."
But Stenger denied that he was destroying needed public records.
"That's election-year, ankle-biting drama," he said. "If you look at these documents that they're passing on destroying, they are documents that are quite literally from the year of my birth — 1972, 1976, through the 1990s."