Lutheran South Key Club aids Nurses for Newborns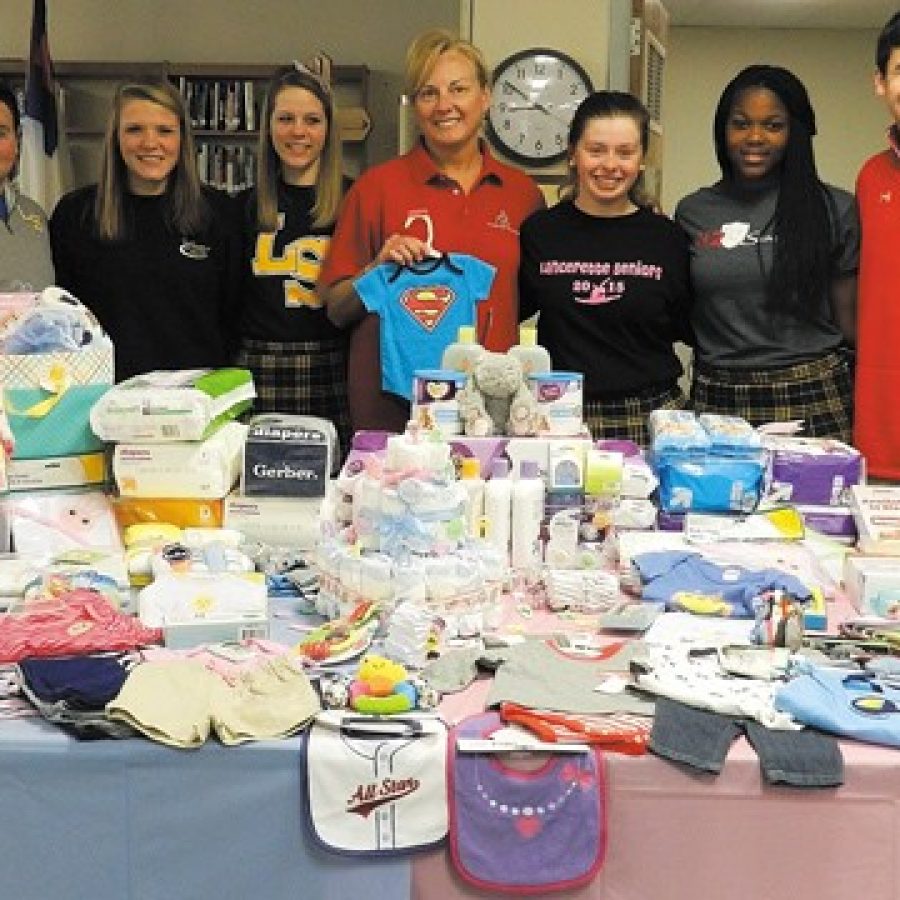 The Lutheran High School South Key Club recently decorated the school library for a baby shower, as club members collected items for Nurses for Newborns. Students brought in more than 100 thermometers, 4,300 wipes, 850 diapers, more than 100 sleepers and outfits and more than 100 bibs and blankets. A representative from Nurses for Newborns was thrilled with the students' generosity.
Pictured, from left, are: Tim Wilkinson, Catherine Hopkins, Jennifer Daniels, Janet Leigh of Nurses for Newborns, Megan Weltmer, Cecilya Johnson and Hayden Rosenthal.