'Lucky Lindy' flies on the scene as Lindbergh's new mascot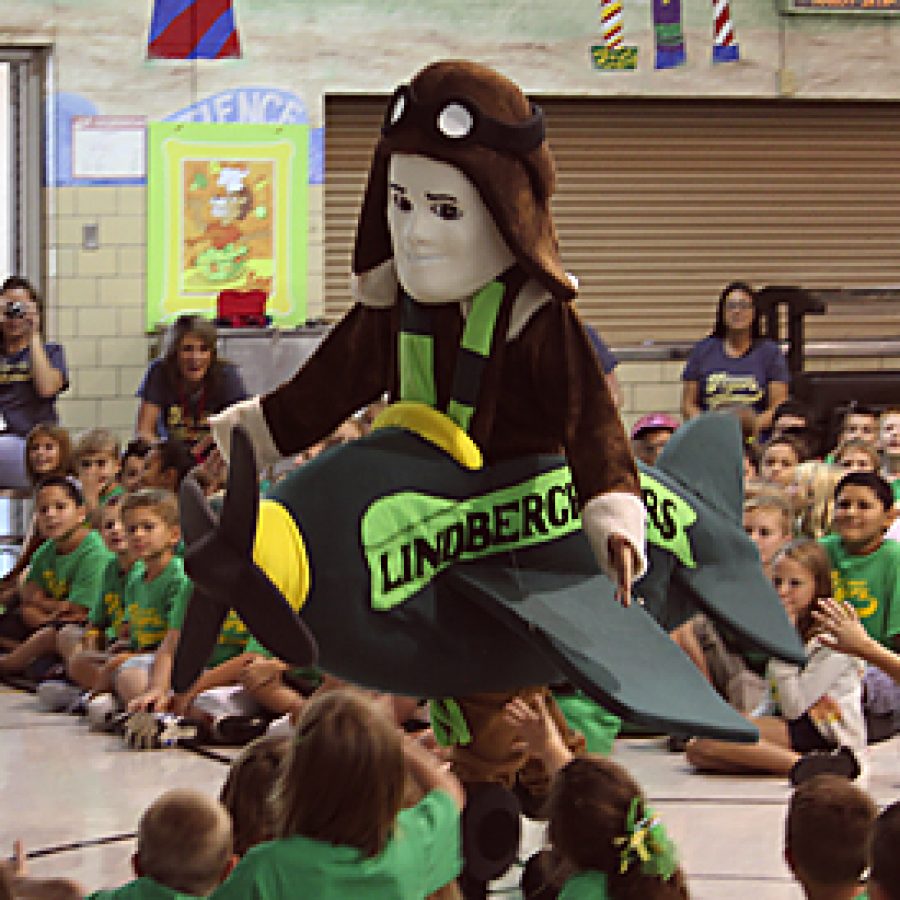 Lucky Lindy, Lindbergh Schools' new mascot, made his debut this month with a smooth landing at Lindbergh's all-staff Opening Day celebration Aug. 11, and later took a connecting flight to Kennerly Elementary, where he celebrated the start of school with students on Aug. 19.
Last year, the Lindbergh High School Student Council was charged with developing a concept for a new mascot, sketching out a rough design and working with an outside vendor to bring the new character to life.
The students' goal was to increase school spirit by strengthening the Lindbergh identity, according to a school district news release.
"We wanted to come up with something totally new, so we asked ourselves, 'What is a Flyer?'," stated senior Jordan Ganter, Student Council president. "We thought about Charles Lindbergh, but we wanted to put him inside of an airplane so people would be able to identify him immediately. I think Lucky Lindy helps people visualize what a Flyer really is."
One of Lucky Lindy's closest friends is LHS senior Jack Manley. Manley is with Lindy all the time, and he had this to say about the mascot's debut: "I had a lot of fun doing the assembly at Kennerly and seeing how excited the little kids got when they saw the mascot. It was cool to see them so amazed by the huge Charles Lindbergh head and the plane that was flying around the gym. Everyone is impressed by how good it looks."
As for Ganter, she's looking forward to seeing classmates' reactions at the first home football game.
In June 2010, Superintendent Jim Simpson donated back his 5 percent raise following $4.7 million in budget reductions. Lucky Lindy was funded by a portion of that donation, which went toward student programs that were affected by the cuts.