Looking back is a key part of looking ahead to the future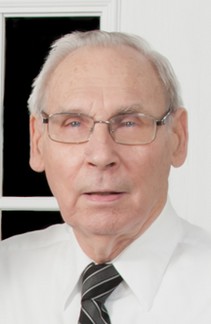 Healthy Living
By Carl Hendrickson
The last month of the year is the perfect time to look back.
Look back? Never, you may say. We are conditioned by society not to look back at the past. We are not going that way, so why let the past ruin the future?
I disagree. I find that looking back over my disappointments, failures, successes and achievements helps propel me to the future. How can I plan for 2020 if I have not taken time to look back and examine what has happened in 2019?
Reflecting on past successes and accomplishments increases feelings of self-worth. This is important to each of us. But we hate to dwell on past failures and disappointments.
But we must. Past disappointments and failures can be building blocks toward future successes. As J.K. Rowling, the author of the Harry Potter series, said, "It is impossible to live without failing at something, unless you live so cautiously that you might as well not have lived at all, in which case you have failed by default."
Failure hurts, but it is necessary for future success. There are lessons to be gained from each disappointment, each failure. From failure we gain experience. Failure brings knowledge. Knowledge of what does not work.
When one fails, one has the opportunity to grow and mature. And to grow and mature is a fundamental part of living. Without growth there is no improvement.
Do not listen to the naysayers who say that looking back on the past can hinder the future.
Examine past unfulfilled goals to determine how they can be fulfilled next year. Step outside your comfort zone. Take chances. Fail. Understand that it is OK to fail, but not to give up.
But also enjoy the incredible experiences and accomplishments of the past year. Celebrate your accomplishments of 2019.
Be grateful. Gratitude can be a very powerful catalyst for achieving future success.
Reflect on your progress made, what new things you have learned the past year, what new habits you have created and what obstacles you have overcome. All this will be helpful as you make plans for next year — and as you make plans to change past failures into great accomplishments.
Have a very blessed holiday.
Be grateful for past achievements and successes.
Look forward to a new year with new opportunities.