Local woman celebrates 100th birthday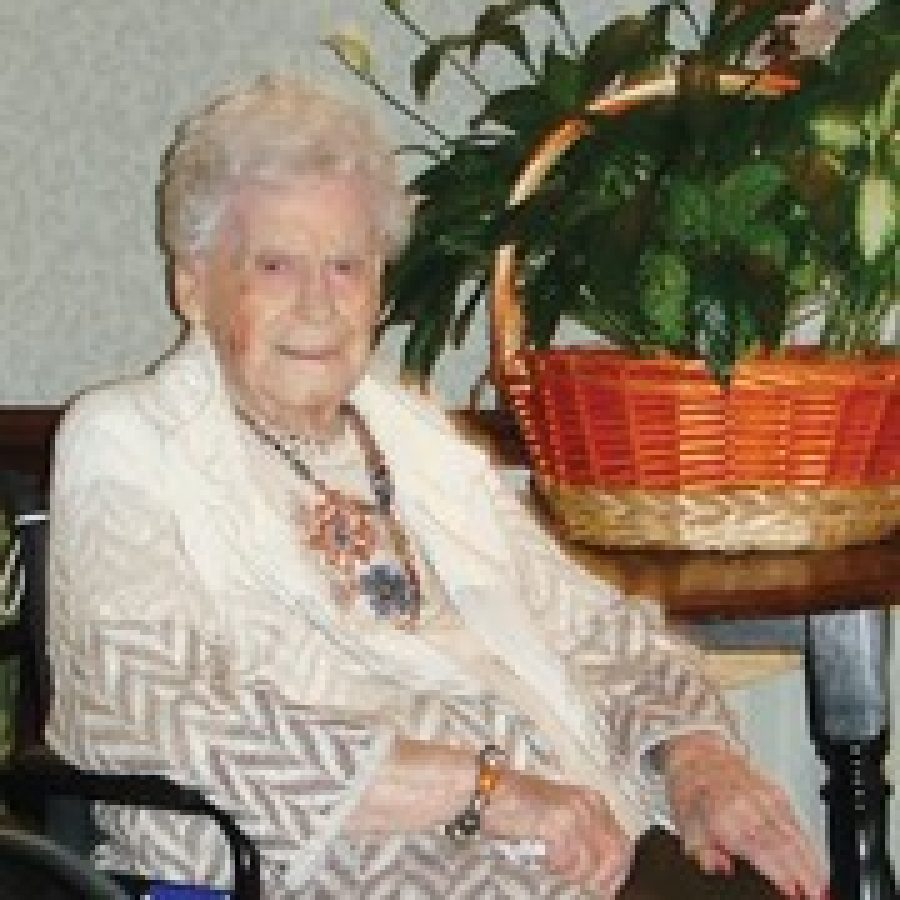 Florence Biesemeyer is celebrating her 100th birthday today — Nov. 7.
She was born Nov. 7, 1913, in Grafton, Ill., and is the last living of four children, according to a news release. Her early childhood was spent in Grafton before moving to Alton, Ill., in the late 1920s when she went to work at the Olin Brass Co. until the late 1930s. 
She met Albert Biesemeyer in 1937 and they married shortly thereafter. They lived in Alton for the next 10 years before moving to Tucson, Ariz., where they lived for 57 years before Albert passed away in 1994, the release stated.
Mrs. Biesemeyer continued to live in Tucson until 2011 when she moved to her own apartment at Tesson Heights in south county.  She recently moved to Bethesda Southgate on Telegraph Road.
Mrs. Biesemeyer has always been very creative and enjoys doing crafts of all kinds, but she especially enjoys decorating for the Christmas holiday. She has been a member of the Order of Eastern Star for more than 50 years.
Mrs. Biesemeyer will celebrate her 100th birthday with her favorite Dairy Queen ice cream cake and pizza from Helen Fitzgerald's, according to the release.