Local performers in 'Nutcracker at the Fox'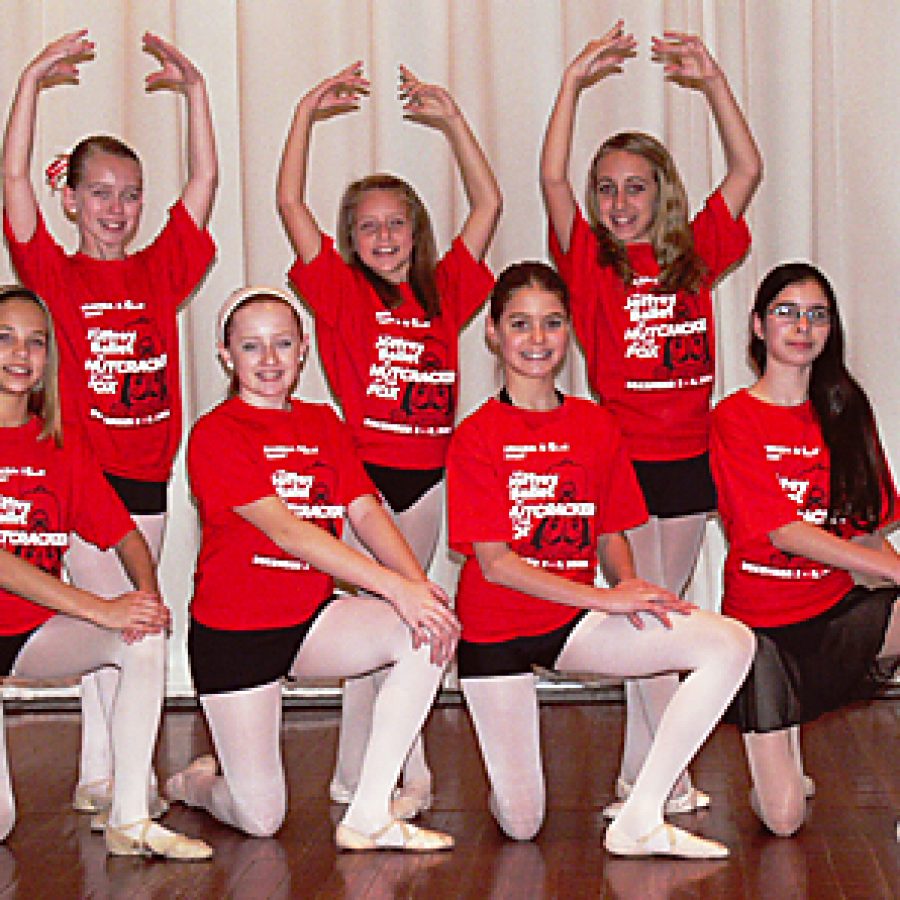 Nearly 120 young local dancers will join the world-acclaimed Joffrey Ballet on the stage of the Fabulous Fox Theatre in Tchaikovsky's beloved Christmas ballet for six performances this week when Dance St. Louis and AmerenUE present the ultimate holiday entertainment of "Nutcracker at the Fox."
Among the cast are Olivia K. Botonis of Oakville, Liz Chlanda of Concord, Skylar Coleman of Oakville, Emma Miller of Oakville, Samantha Mungle of Lemay, Amanda Nichting of Oakville, Kristine Pickens of Oakville, Paige VanNest of Crestwood, and Heather Marlena Brown, Linnéa Buchholz and Sarah Marcotte, all of Fenton.
Performances will take place at 7:30 p.m. today, Dec. 3, and Friday, Dec. 4; at 2 and 7:30 p.m. Saturday, Dec. 5; and at 1 and 6 p.m. Sunday, Dec. 6. The story of the ballet will be read for children in the Marquee Room 45 minutes before each performance.
Tickets start at $20 and are available at the Fox Theatre box office, by telephone at MetroTix at (314) 534-1111 and online at
as well as through Dance St. Louis at (314) 534-6622 and
.
The performances unite the Joffrey dancers, the Ballet Orchestra of St. Louis playing Tchaikovsky's music, the Cambiata Singers of the Kirkwood Children's Chorale and 118 dancers from Missouri and Illinois who range from age 6 to 15 and play the roles of guests at a Christmas Eve party, mischievous mice, toy soldiers, dolls, angels and little clowns called "polichinelles" who hide under the giant skirts of Mother Ginger, a 16-foot-tall puppet.
The children won their roles at auditions conducted Sept. 20 in St. Louis and have been rehearsing every weekend since.