Local Boy Scout awarded rank of Eagle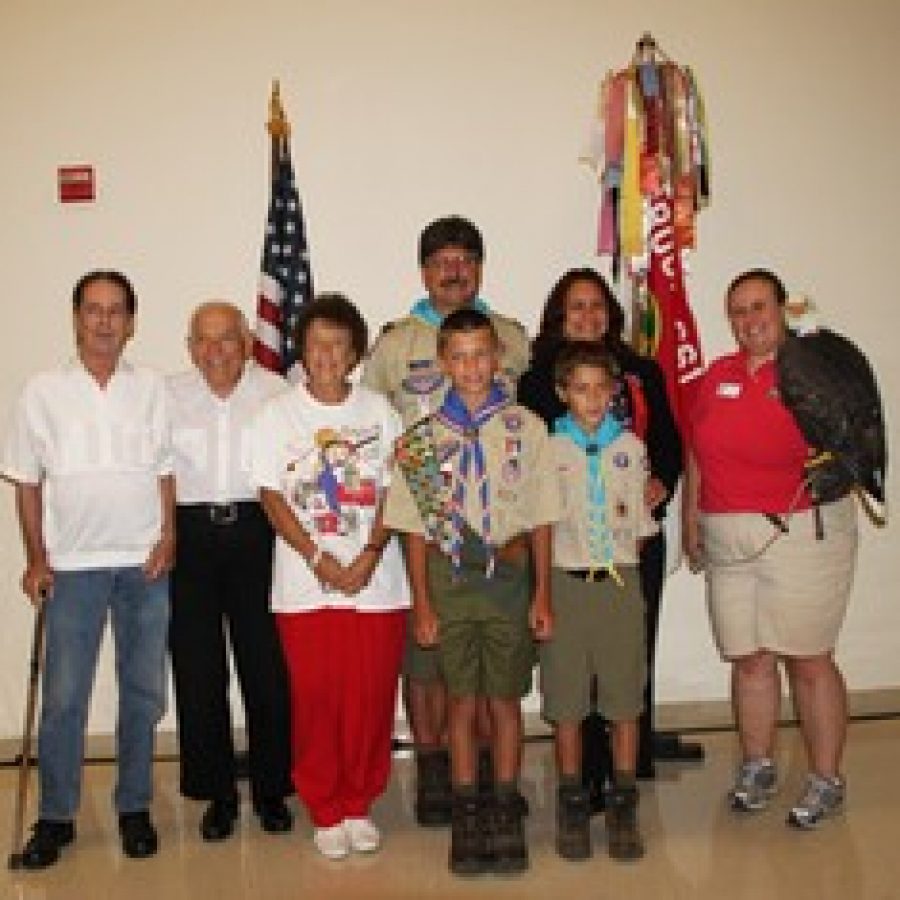 Nicholas Davis was awarded the rank of Eagle Scout during a recent Court of Honor Ceremony at Faith Lutheran Church.
Nicholas earned his Eagle Scout rank at the very young age of 13, according to a news release.
He completed the requirements, and met with an Eagle Scout Board of Review team in the Gravois Trail District.
Nicholas is a member of Boy Scout Troop 661, which is sponsored by Point Elementary School. He joined Pack 661 as a Cub Scout when he was in first grade and continued through fifth grade, when he earned his Arrow of Light Award.
As a Boy Scout, Nicholas has earned 33 merit badges, completed 47 nights of camping and performed 68 hours of service, the release stated.
He received the Mile Swim Award, at-tained membership in the Order of the Arrow and completed National Youth Leadership Training.
Nicholas' Eagle project involved the construction of four bat nurseries for the World Bird Sanctuary. By building bat nurseries, he will help increase the bat population in Missouri, and thereby decrease the mosquito population, making campouts more enjoyable for everyone.