Local Boy Scout attains the rank of Eagle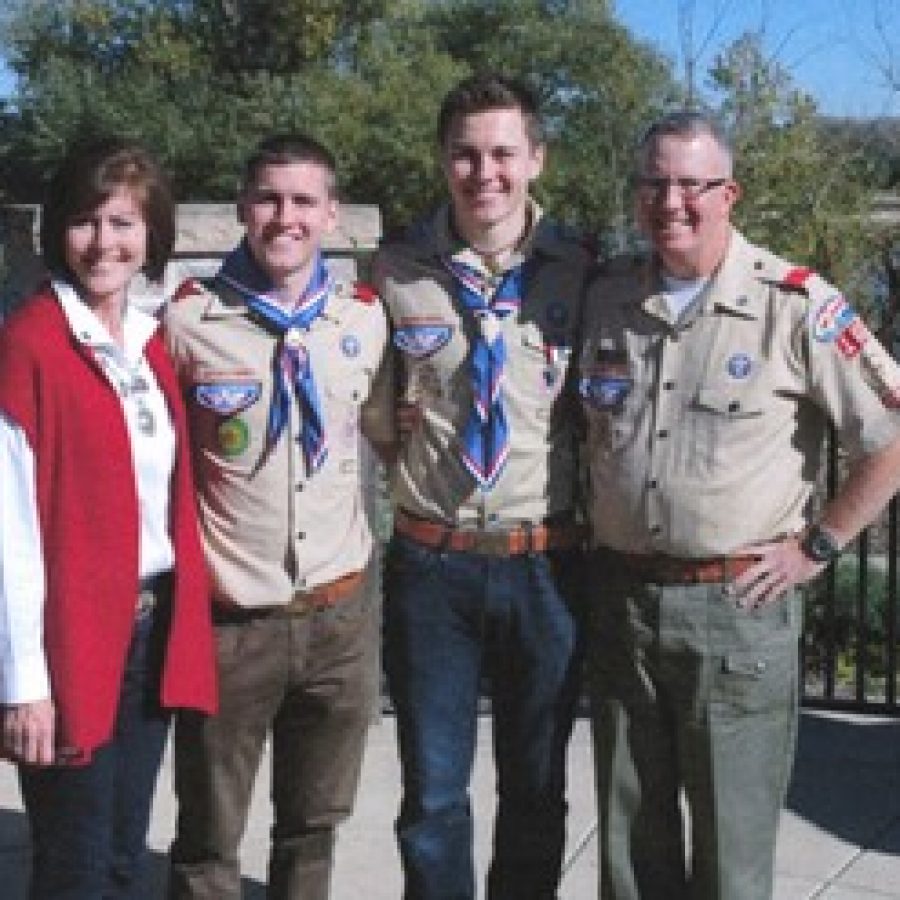 Clayton Paul Jezewak, a member of Boy Scout Troop 166, recently was recognized for attaining the highest rank in Scouting — Eagle.
An Eagle Court of Honor attended by family and friends took place Oct. 27 at the Cliff Cave Riverside Shelter, where the Rev. Brian S. Fallon of Queen of All Saints gave the invocation and benediction.
Besides receiving the Eagle rank and numerous letters of commendation from public officials nationwide, Clayton was presented with a framed resolution and American flag by Rep. Marsha Haefner of Oakville.
Clayton's Eagle project consisted of building and installing two park benches near the lake at Bee Tree Park.
Clayton is a senior at De Smet Jesuit High School.