Lindbergh zones Crestwood Crossing homes, students will attend Sappington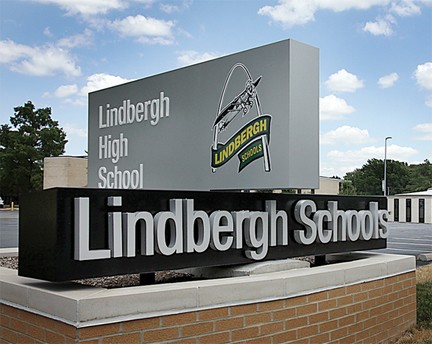 The Lindbergh Board of Education voted Aug. 18 to officially set elementary school zoning for the Crestwood Crossing development at the former Crestwood Mall site.
The board first heard the redistricting plan in July. 
In addition to retail and commercial space, the Crestwood Crossing development calls for over 80 homes. Currently the site resides within the Crestwood Elementary zone and it borders the Long Elementary zone. Chief Human Resources Officer Brian McKenney said in July that both of those schools are nearing capacity, meaning something different needs to be done for Crestwood Crossing. The development will add 81 new homes to the district, which adds to the already expected enrollment growth.
"Students are allowed to enroll once they have a contract on the home … could be right away," McKenney said.
 Crestwood Crossing developers McBride Homes are scheduled to host a grand opening for the site Aug. 26, with groundbreaking also set to begin soon. 
McKenney said Crestwood Elementary is at 91-percent capacity, with only two spaces available for a different use — Long is at 95-percent capacity. In comparison, Sappington Elementary is at 72-percent capacity, with seven spaces available for a different use. 
"Sappington at this point is underutilized. Long and Crestwood … really don't have room at this time," McKenney said. 
The plan approved by the board is to zone the site for Sappington Elementary, creating an island within the Crestwood zone.