Lindbergh Spirit Festival celebrates 20 years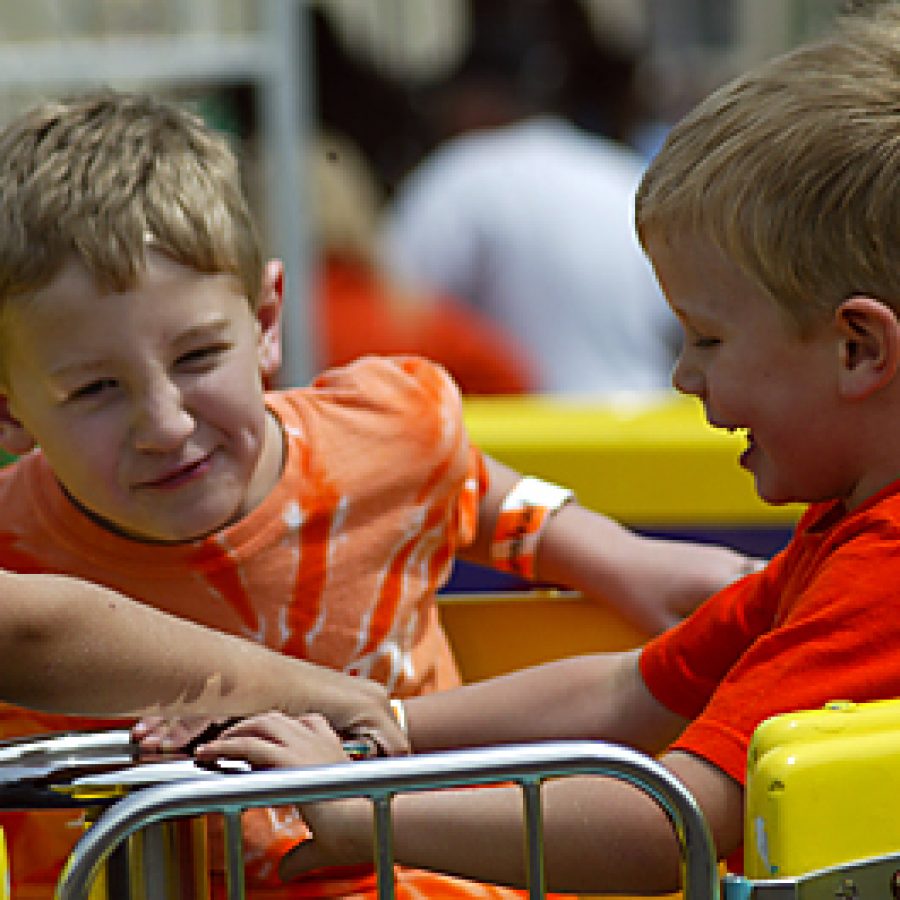 The Lindbergh Schools Spirit Festival returns Saturday, May 21, to celebrate its 20th anniversary with the parade, games, food and fun that the community has loved for years.
While the festival does bring together students and families from across the Lindbergh district for this annual celebration, all community members are welcome to attend, according to a news release.
The 2011 Lindbergh Spirit Festival parade begins at 9 a.m. and travels from Sperreng Middle School, down Concord School Road, then right on Roxanna to the Lindbergh High School campus.
It will feature the 200-plus member Spirit of St. Louis Marching Band, cheerleaders, Flyerettes, color guard, Mehlville Fire Protection District, Wehrenberg Train, Board of Education, Lindbergh Leaders, Lindbergh Teacher of the Year Eric Cochran, and elementary school floats.
Students entered a drawing this year for a chance to be one of seven Grand Marshals. There will be one student from each school.
Opening Ceremonies will take place at 10 a.m. and the festival will continue on the high school campus until 9 p.m. Live student musical entertainment will be featured on the main stage from 10 a.m.-7 p.m.
This year's festival includes games, rides, food, sports challenge, face painting and free child IDs from MoCHIP. The Missouri Child Identification and Protection Program's ID kit includes digital photos and fingerprints, and a dental bite impression. Families receive a mini CD that is Amber Alert compatible. The screenings are provided by the Missouri Masonic Children's Foundation.
Advance tickets and ride bracelets will be available from 4 to 6 p.m. Friday, May 20, at the Lindbergh Schools Auditorium. Sales are cash-only and packages include:
• Good Time – 1 ride bracelet and 12 tickets – $25 (save $9)
• Great Time – 1 ride bracelet and 24 tickets – $32 (save $11)
• Fabulous Time – 1 ride bracelet and 36 tickets – $39 (save $13)
• Ride bracelet only – $18 (save $7)
• Tickets – 12 for $7.50
Ride bracelets — $25 — and tickets will also be for sale at the festival.