Lindbergh Schools' retirees amass 400-plus years of service to students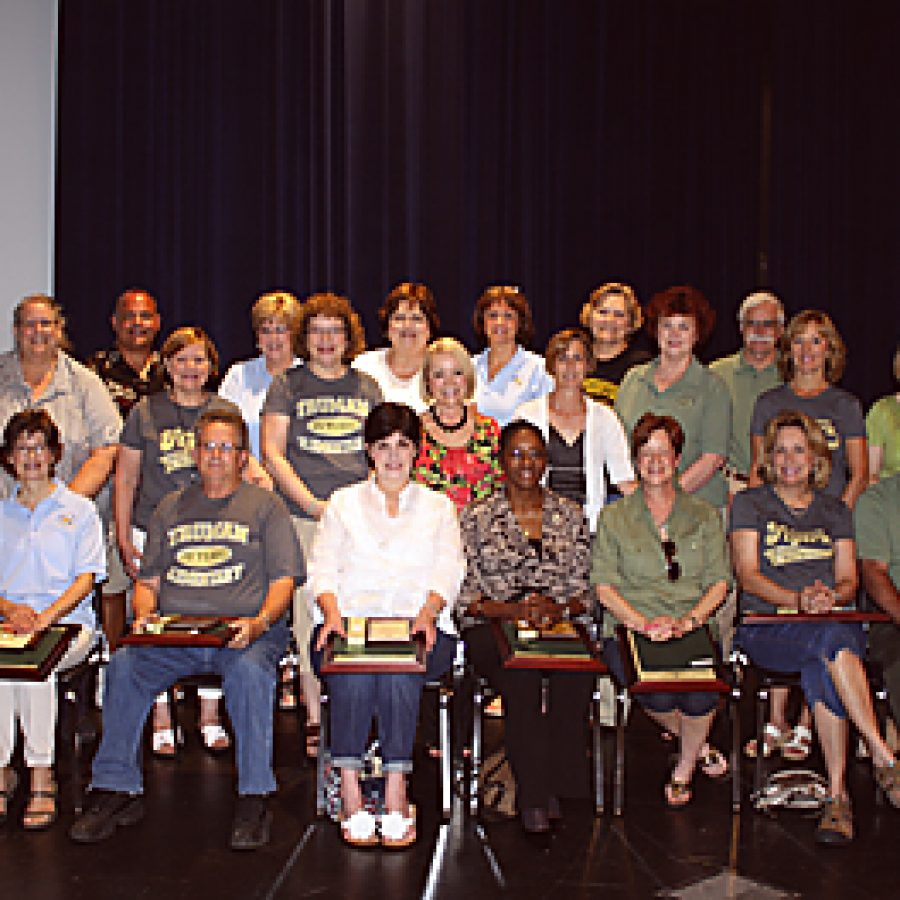 Lindbergh Schools recognized 26 retirees in 2011 during the Staff Recognition Ceremony, which took place June 1.
These longtime employees have served the district for a combined total of more than 400 years, and their ongoing dedication to Lindbergh and commitment to the success of the community's children is much appreciated, a school-district news release stated.
Pictured are this year's retirees including, back row, from left: Steven Borrowman, Sperreng Middle School; Mary Kay Scott, Crestwood Elementary School; Margaret Jardon, Truman Elementary School; Kathy Standley, Crestwood; Linda Jones, Sappington/Special School District; Sandra Klein, Lindbergh High School; and David Trask, technology department.
Middle row: Pamela Howard, Lindbergh Early Childhood Education; Rosemary Hopson, Kennerly Elementary School; Norma Zygmund, Truman/SSD; Elena Kenyon, Sperreng; Mary Beth Krull, ECE/SSD; Tracy Malke, Kennerly; and Christine Linnebach, ECE.
Front row: Deborah Beezley, LHS; Karin Papin, Crestwood; Bob Bradley, Truman; Jennifer Flanakin, Sappington; Ida Grider, Sperreng; Tina Grossman, ECE/SSD; Linda Heater, Kennerly; and Michael Hogan, Truman.
Retirees not pictured include Linda Franey, Long Elementary School; Margaret Lenhart, ECE; Barbara Roussin, Sperreng; and Fifi Scarato, Sperreng.