Lindbergh Schools honors 2016 Lindbergh Leaders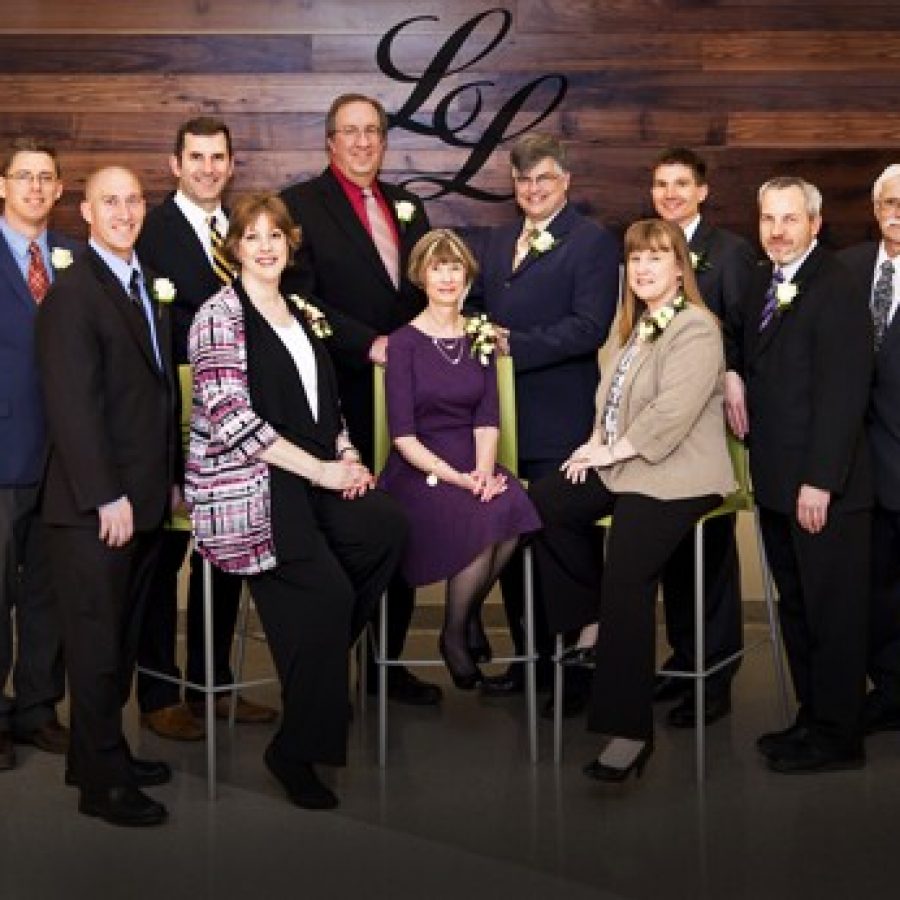 Lindbergh Schools recently honored 11 individuals for exceptional service to the district and community during the annual Lindbergh Leaders banquet in the new cafeteria addition at Lindbergh High School.
This year's winners were chosen from a pool of 35 nominees. Lindbergh Leaders are nominated by their fellow community members for their leadership and service at Lindbergh Schools and in the community.
This year's honorees, along with a selected quote from their nominations, include:
• Sarah Behnen, math specialist, Long Elementary School — "Ms. Behnen is a consistent presence at school events and goes out of her way to make everyone feel welcome, embodying her great school spirit."
• David Blackwood, tech engineering teacher, Lindbergh High School — "Proud of his own Lindbergh heritage, David works to positively promote the district, remembering that fun and learning go together."
• Culver's of Crestwood and south county — owners Ken Dickinson and Dale Hellenbrand — "Culver's have become a strong partner for Lindbergh and a wonderful example of how our community and our district can partner together for the good of all."
• Angela Dunsford, strings teacher, elementary schools – "Angela works tirelessly outside of school hours to make sure the elementary strings program is a shining example of the excellence that we have come to enjoy at Lindbergh."
• Brad Durnell, history teacher, Lindbergh High School — "Brad's tireless work to expand learning beyond the classroom walls and involve those in the community personifies a true leader."
• Laura Hecht, secretary to the superintendent and Board of Education — "Laura has a way of bringing out the best in others, going above and beyond to meet their needs and assist in any way to ensure they receive the personal attention that is so deeply appreciated."
• Drew Hrach, parent volunteer, Concord Elementary School — "What stands out about Mr. Hrach is his willingness to always go above and beyond to support our schools and our district."
• Matt Seeker, parent volunteer, Lindbergh Athletic Association — "Mr. Seeker takes on so much and gives freely of his time and talent for the betterment of student growth."
• David Trask, volunteer, Concord Elementary School — "When it comes to volunteering, we are very fortunate that David Trask doesn't know how to say no'!"
• Gary Ujka, director, Lindbergh Board of Education — "A proud Lindbergh grad, Mr. Ujka is visible throughout the district, leading in many capacities."