Lindbergh school board picks MSBA to facilitate search for superintendent
By Mike Anthony
Executive Editor
news1@callnewspapers.com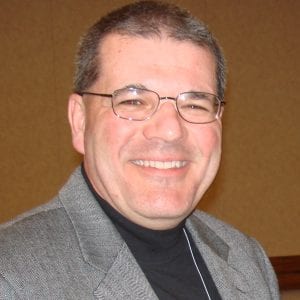 The Lindbergh Board of Education last week selected the Missouri School Boards' Association to facilitate the search for a new superintendent.
Board members voted unanimously Oct. 9 to have the Missouri School Boards' Association, or MSBA, lead the search to replace Superintendent Jim Simpson, who is retiring at the end of the current school year after serving since July 1, 2008.
The board's decision came after conducting separate hourlong interviews with two firms, including the MSBA, which was represented by Brent Underwood.
Underwood retired in 2009 as superintendent of the Webster Groves School District.
Before that, he served in the Mehlville School District as south area superintendent.
The firm's fee will be 8 percent of the initial salary of the new superintendent and up to $2,500 in reimbursable expenses.
Board members also interviewed Ray and Associates, which was represented by President Ryan Ray and Tom Morgan, a former assistant superintendent for human resources for the Pattonville School District. Ray and Associates was hired by the board in January 2007 to facilitate Lindbergh's last search, which resulted in the hiring of Simpson in February 2008.
Underwood told board members he began working as a search consultant for the MSBA after his retirement as Webster superintendent. Searches that he has facilitated include the hiring of Mehlville Superintendent Chris Gaines, Fox Superintendent Jim Wipke and Brentwood Superintendent Brian Lane, who previously served as Mehlville deputy superintendent.
Noting he has conducted 20 searches, Underwood said, "I have seen the fruitfulness of that work. I think it's important work. I continue doing it because I think it's important. School boards, I think, need the assistance that I can provide in terms of experiences I've gleaned over the years — 30-some-plus years of working in public education, all of it in Missouri and most all of it in the St. Louis region …"
His placement rate is very good, Underwood said, and "is due, probably in large part, to the fact that we spend — I spend a lot of time engaged early on in what I call kind of the profile phase, learning about the school systems, learning about the districts, doing a lot of focus groups, visiting with different stakeholders, doing survey work, visiting schools, interviewing stakeholders."
He added that when he's ready to "go out and vet and screen and interview candidates, I have a pretty good feel of what your system is looking for, what your community is saying we need …"
Ray told board members, "We're actually glad to be back here. As most of you know, we actually are the firm that placed Dr. Simpson here … We're very pleased. He's done a great job and he's stayed quite a long time …"
He also outlined differences between Ray and Associates, the largest and oldest national search firm, and the MSBA.
"The Missouri School Boards' Association is great. It does a lot of wonderful, wonderful things. But there are differences. For example, there are state and national conventions that we go to in order to recruit for possibly this search …," Ray said, mentioning several upcoming conferences and noting the MSBA would not have representation at those events.
"The other thing is, we're not a placement service. We don't have a stable of candidates," he said. "I don't have the next name of your superintendent in my pocket here. All right? So we don't owe anybody favors in the state of Missouri or in the St. Louis area. So we strictly work for you."
Ray also told the board that some potential candidates may be reluctant to apply for the Lindbergh superintendent's position if MSBA conducts the search.
"… The main reason is MSBA — everybody knows each other and so when a candidate maybe next door applies for that job, it can get out there and back to their board …," he said.
After both presentations, board members said they felt more comfortable with Underwood than with the representatives of Ray and Associates.
"Well, I would say that first off, with Dr. Underwood I think I sort of, kind of like the comfort level of the local experience he has, the familiarity," board Secretary Mike Shamia said. "I like that he stressed a lot of face-to-face time as far as community engagement goes … He seemed to really stress that, so engagement and feedback and feedback groups and that process."
Board member Christy Watz said, "… I was trying to picture these focus groups with both of them presenting, Dr. Underwood and Ryan presenting, and how our community would respond to them and how they would feel comfortable with them.
"I think they would be very comfortable with Dr. Underwood. Ryan, he's very business like, so there may be a pool of people that, you know, wouldn't care for that or wouldn't respond positively or wouldn't feel comfortable," she said, adding, "… I think he was nervous. I think he really wants our business. So that's why he was, you know, a little more excited."
Board member Matt Alonzo later said that he took exception with Ray's comments about the MSBA.
"There were a couple of things that Ryan had mentioned that I kind of took exception with … Talking about MSBA, he had said that we don't owe any favors to anybody. We don't have anybody in our back pocket. You know, I, I just — that didn't sit well with me. I don't feel like MSBA has somebody in mind for the job already.
"I really felt like Dr. Underwood was really good about saying, hey look, you know, I'm going to look through 70-plus candidate sheets and I'm going to go through them all. And I'm going to try to find one that's (the) best fit for you. I didn't get the impression from him that he already had somebody in mind.
"And the other thing I kind of took exception with was I don't think that the superintendent is not going to apply for our job just because it's MSBA doing the search because it has the word Missouri in it or whatever it was due to confidentiality. I just don't agree with that. So like, I just took exception to both of those statements …," he said, adding he questioned why Ray was being so "aggressive."
Alonzo later asked, "Do you think from the point of view of the public that they would want us to choose a firm that Lindbergh has used most recently or do you think they would want us to try to obtain a new perspective?"
"I'm sure there would be a whole spectrum of opinions on that. I'm sure there are people who think we should get the new perspective and others that would not even know," Board President Karen Schuster said, noting Ray and Associates was last hired by the board 10 years ago.