Lindbergh school board eyes 2017-2018 budget with projected surplus of $24,000
Last of two parts: Lindbergh board to consider approval of budget June 13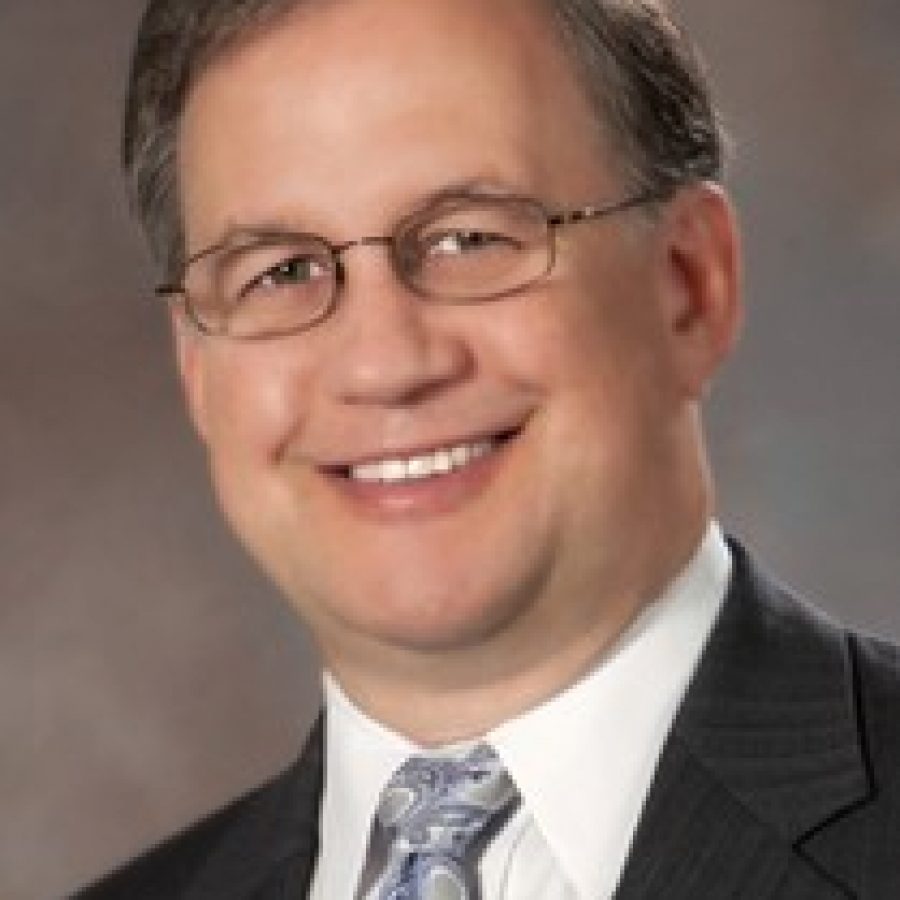 Last of two parts
A proposed operating budget for the 2017-2018 school year that projects a surplus of nearly $24,000 is scheduled to be considered Tuesday, June 13, by the Lindbergh Board of Education.
The proposed operating budget projects revenues totaling $71,902,777 with anticipated expenditures of $71,879,058 — a surplus of $23,719.
As proposed, the budget includes an average 3-percent salary increase for all employees.
Board members discussed the budget during a May 16 workshop, which started with an announcement that the school board and the Lindbergh National Education Association had reached an agreement on a contract for the 2017-2018 school year that will provide an average 3-percent salary increase for teachers.
As proposed, operating revenues for the 2017-2018 school year are projected to total $2,694,967 more compared to this year, while 2017-2018 operating expenditures are anticipated to total $2,347,046 more than the current school year.
The final operating budget for the current school year projects revenues of $69,207,810 with anticipated expenditures of $69,532,012 — a deficit of $324,202.
With a one-time expenditure from reserves of $326,704, a surplus of $2,502 is projected for the current budget.
At the budget workshop, Chief Financial Officer Charles Triplett told the board that he projects an increase in state revenue of $1,680,165 for the coming school year.
Of that increase, he said, "… The two biggest reasons for that are enrollment growth because a lot of that is based on the average daily attendance of our students. We get about 95-percent attendance. So that's how that's figured.
"The other one is that we're moving from a hold-harmless to a foundation district, and that has to do with our enrollment growth as well. So with the state fully funding the formula, we hope, that's an increase in money for all districts that are formula districts, but that would include us even though it's our first full year as a formula district. We're watching that very closely because the state can still make adjustments to what they call the state adequacy target. I won't get into all the details, but that dollar value could change and if it does, it does affect the dollars that come to us …"
As a hold-harmless district, Lindbergh's state revenue had been frozen at 1993 levels.
Roughly 91 percent of the district's revenue comes from local taxpayers, and Triplett projected an increase of $1,026,845 for the 2017-2018 school year. 2017 is a reassessment year and the district's assessed valuation increased roughly 10.1 percent.
"You think: 'Wow, that's fantastic,' but because the state Constitution and the Hancock Amendment says any public government entity, (like) school districts, you have to take the lesser of the increase in your assessed value or the rate of inflation," he said. "And inflation was 2.1 percent this year, so that's the value we get to take. That's the new dollars, not the full 10.1 percent. That being said, we still have over a million dollars of new revenue coming to us from the local property tax …"
As for expenditures, the cost of the average 3-percent raise for all employees, including benefits, will total $1,674,145.
A number of new expenses are related to the opening of Dressel Elementary School.
"We already have the great majority, if not all the teachers needed for Dressel, existing at our other five elementaries," Triplett said. "As we move kids to Dressel, those teachers will follow. But what we didn't have was another principal, an assistant principal, a secretary, a nurse, four custodians. So you'll see those listed in here as new expenses for next year to get that building fully staffed and ready to go …"
The elimination of a fellowship program at the University of Missouri will result in increased personnel costs of roughly $428,000, Triplett said.
"… We used the MU fellows for numerous years and they were great. They were students working on their master's degree that we paid MU a reduced rate for them to teach for us. And we also got to see them teach," he said. "Quite a few of them, we would hire the following year as first-year teachers for us. But that program has ended.
"So we've had to replace those teachers … and they were not our personnel. They were Mizzou employees, if you will, that we had in our classrooms …"
But that $428,000 increase will be offset by a reduction of roughly $290,000 the district previously paid to the university for the fellowship program, Triplett later noted.
The proposed operating budget also includes three new teaching positions to accommodate surging enrollment growth, bringing the total to 47 teachers over the past four years to handle growth.
Board members also discussed a change in elementary library staffing for the coming school year designed to address enrollment growth, while advancing future STEM — Science, Technology, Engineering and Math — education for elementary students.
The district's six elementary schools will share three full-time librarians and Dressel and Concord each will have an additional full-time librarian to teach a separate block class called Project Lead the Way Launch.
Board President Karen Schuster read a note from board member Matt Alonzo, who did not attend the workshop, asking if room could be found in the budget to ensure all of the district's elementary schools have full-time librarians.
Board member Cathy Carlock Lorenz later said, "… Could I just see what the dollar figure would be if we were to institute the librarians back in? I know it wouldn't make it balanced. I know it's over $23,000. I would just like to see it."
Superintendent Jim Simpson said the cost of fully staffing the elementary libraries would be $170,000.
"And I would point out to the board if we had $170,000 — we wish we had a lot more — C and I (Curriculum and Instruction) and others would say, 'I'd like to make a presentation for that $170,000 that's more impact to the kids than the librarians.' I want to point out that there's many things in the pipeline, such as literacy coaches," he said. "… So what you'd have to do is say, 'Is that $170,000 for Sappington librarians, which is a great thing, is that more powerful to students in our district than having literacy coaches in the building helping them learn to read, the ones that are struggling … Which is most powerful?' And then that would be a board decision …"
Assistant Superintendent for Curriculum and Instruction Tara Sparks has recommended any additional revenue be used for literacy coaches, Simpson added.