Lindbergh orchestra, Sperreng ensemble to play Friday at music educators' event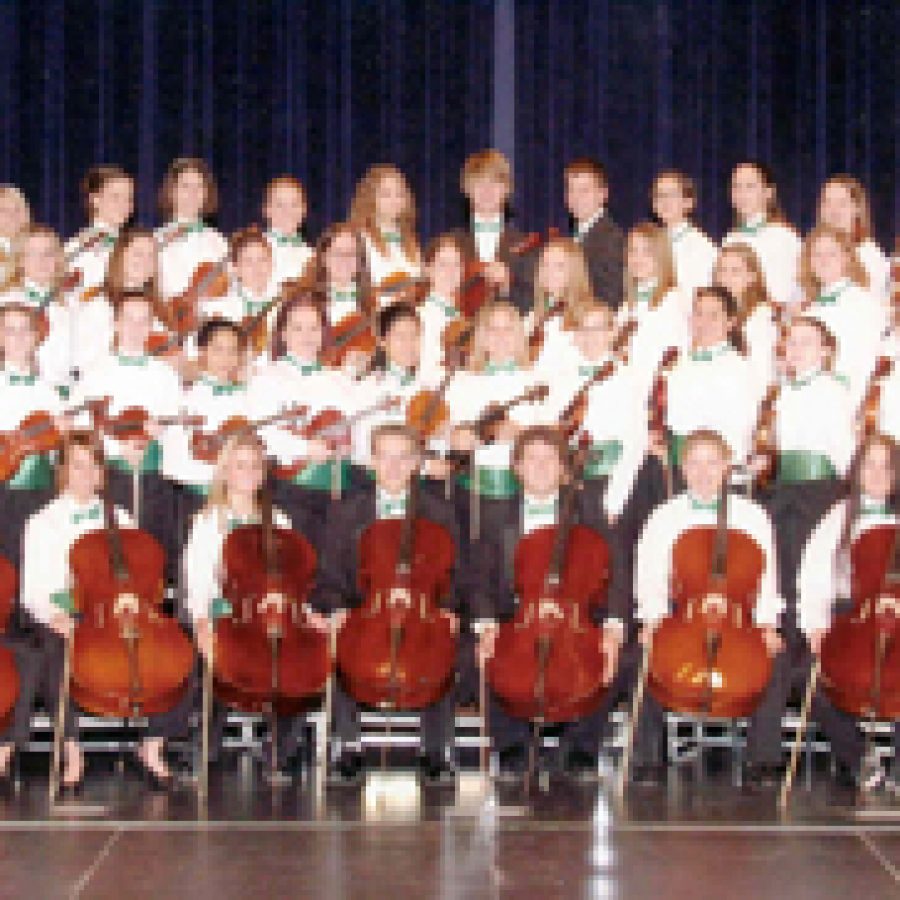 The Lindbergh High School Symphony Orchestra and the Sperreng Middle School Jazz Ensemble will perform Friday at the Missouri Music Educators Association Conference at Marriott's Tan-Tar-A Re-sort in Osage Beach.
An out-of-state panel of music personnel reviewed the many audition recordings sent in from performing groups throughout the state, and the two Lindbergh groups re-ceived the sought-after invitation to attend, according to a Lindbergh School District news release.
Under the direction of Susan L. Rola´ and Assistant Director L. Michelle Howard, the symphony was chosen as one of the top three high school orchestras in the state.
"This is a great honor for the orchestra as well as the Lindbergh School District," Rola´ stated in the release. "The students are currently practicing diligently to have an incredible and memorable performance."
This will be the symphony's first performance at the MMEA Conference, and the Sperreng jazz ensemble actually is making history.
Sperreng is the first middle school jazz band selected to perform at the MMEA conference, the release stated.
The jazz ensemble features the performances of 21 seventh- and eighth-graders. The pupils rehearse at 6:30 a.m. three days each week under the direction of Brian Wyss.
"They have only been in band for two or three years at the most," Wyss said. "It is impressive to see them perform at this level. Their hard work, determination and perseverance are a tribute to them."
The Sperreng Jazz Ensemble performs at various competitions throughout the state. The ensemble has put together a streak of first place performances for the past three years, according to the release.
The jazz program at Sperreng came into existence about seven years ago with about 25 to 30 pupils. It has grown to 70-plus pupils and features two jazz bands.
"The Lindbergh School District has made it possible for students to strive for excellence and achieve their fullest potential in music education," Rola´ said.
Wyss added, "The entire Lindbergh mu-sic staff has had a part in helping these students succeed. We are proud to be representing Lindbergh at the conference."