Lindbergh High softball team sets its sights high for 2016 campaign
Flyers looking for success on softball diamond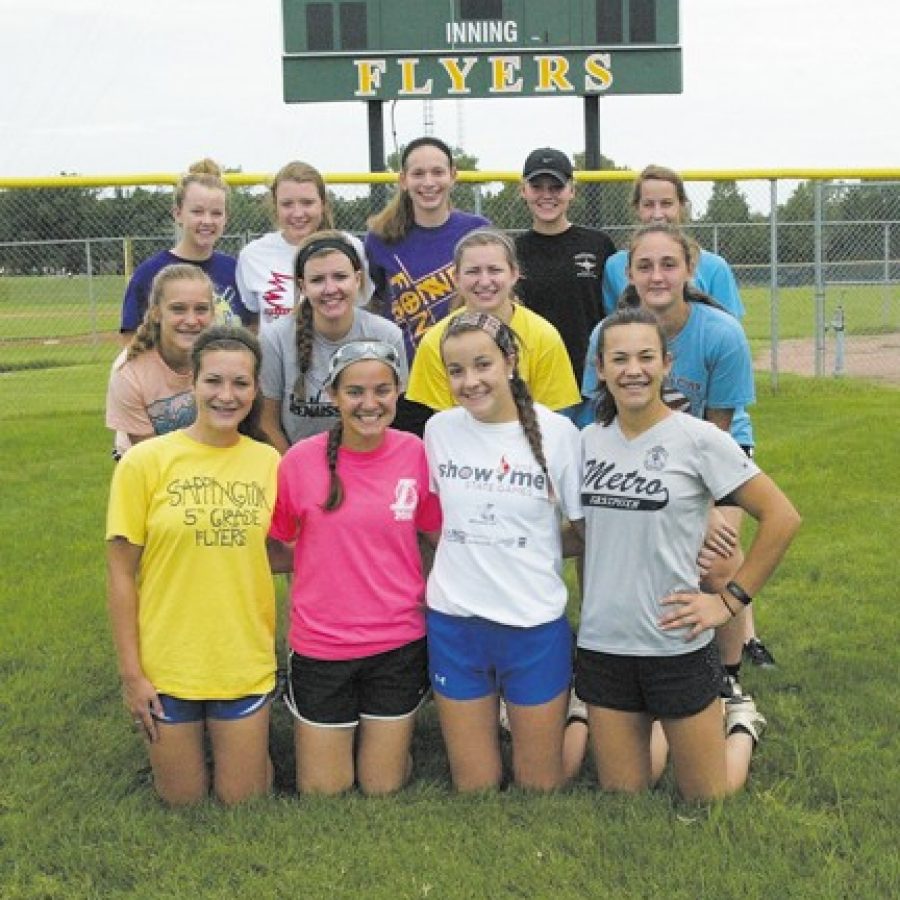 Despite having some big shoes to fill after the loss of its top two pitchers from last season, the Lindbergh High School varsity girls' softball team has a lot of returning talent, and the group is optimistic about the 2016 season.
Flyers head coach Darin Scott told the Call that his team has a lot going for it and hopes to fill the void left by the departure of its top two pitchers.
"Even though we are still young, we've got quite a few sophomores and some freshmen. It's a very athletic group," he said. "We do a lot of things well. We run the bases pretty well and we can swing it … I think defense is going to be a strong suit for us as well.
"Our only question marks are really on pitching. We lost our No. 1 and No. 2 starters from last year, so that's a hole to fill, but I have two sophomores that are kind of pitching for us, and we'll have to see where we go from there."
Returning from last season's squad, which went 15-14, are All-Conference players Kayla Swiderski, shortstop; Allison Shakiba, center field; Gabby Wyrick, third base; and Madison Gann, first base.
"So we basically return our whole infield … We have a new freshman catcher that's pretty good, Josie Hutcheson," Scott said.
Lauren Berzinas, who caught for the Flyers last year, will play outfield this year.
In preseason practices, the Flyers displayed strengths on the offensive and defensive side of the ball, and Scott is looking to capitalize on those strengths as well "I think the majority of our players are pretty high-level players during the summer. They play on some pretty good teams," he said. "They come in ready to go and I think that is something you don't always have … I think that most of our girls are in softball shape and are ready to go.
"I think we have pretty good softball instincts with this group. They run the bases extremely well. They throw well. They field the ball well and we can swing it a little bit. One of our main strengths I think is we are going to be able to put the ball in play and moving runners around and being pretty aggressive in our approach."
This year's team, still mostly intact, made significant improvements last year. If the Flyers are able to pick up where they left off, then they have a good opportunity for some success, according to Scott.