Lindbergh High School orchestra director earns educator award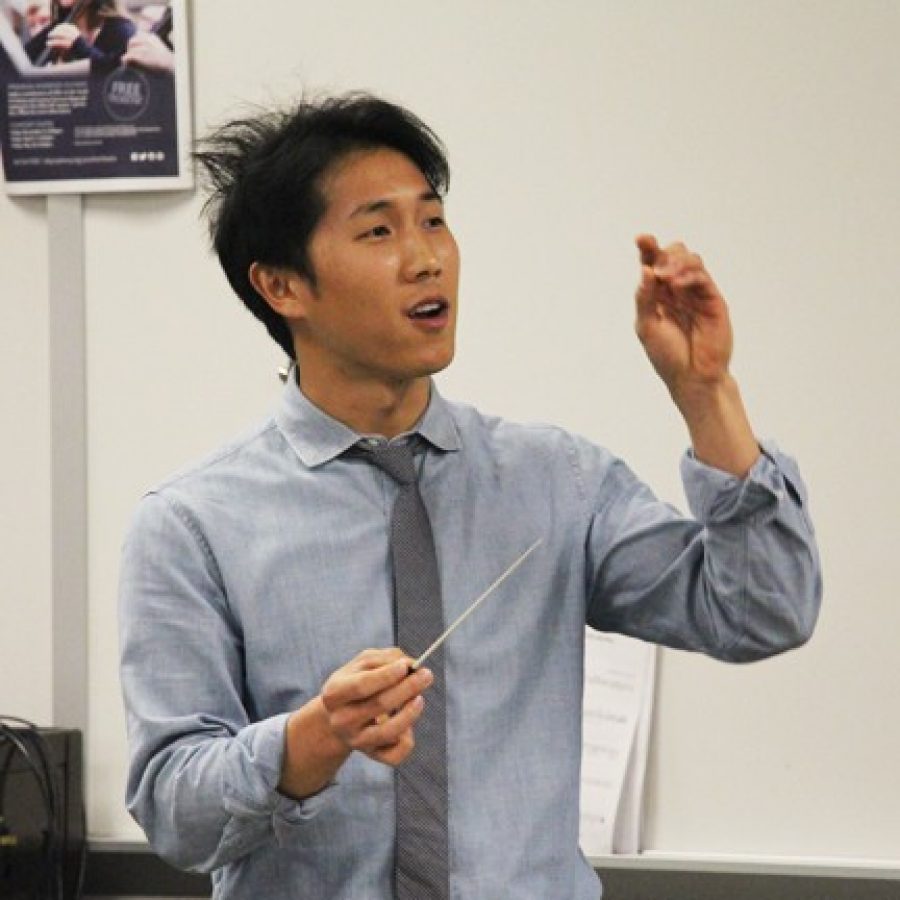 Lindbergh High School third-year orchestra director Alex Chang has been named Outstanding Young Educator of the Year by the Missouri Music Educators Association.
The award is presented annually to a music educator exemplifying the association's highest standards of teaching, learning and professionalism, according to a news release.
"Alex is an amazing teacher who engages the creative minds of his students through his passion for music and his infectious, positive attitude," LHS Principal Eric Cochran stated in the release. "Our students are lining up to join the orchestra program because of the way Alex challenges and inspires them."
Chang provided a seamless transition when legendary orchestra director Sue Rola' retired in 2014. Under his direction, students are regularly accepted into all-suburban and all-state orchestras, and consistently receive the highest ratings at the Missouri State Large Ensemble Festivals.
In January, his symphony orchestra was one of three high school orchestras selected to perform at the 2017 MMEA Conference. Chang was recognized as the Outstanding Young Educator of the Year during the conference.
"I am fortunate to work in a community that supports music education and understands the impact it has on students," Chang stated. "This award is a direct reflection of the hard work and dedication of our students, parents and program instructors."
Besides LHS, Chang teaches beginning strings students at Concord, Crestwood and Long elementary schools. He is a graduate of the University of California, Santa Barbara, and the Eastman School of Music in Rochester, N.Y.