Lindbergh High boys set sights on district title
Cross-country Flyers are hoping to peak at end of the season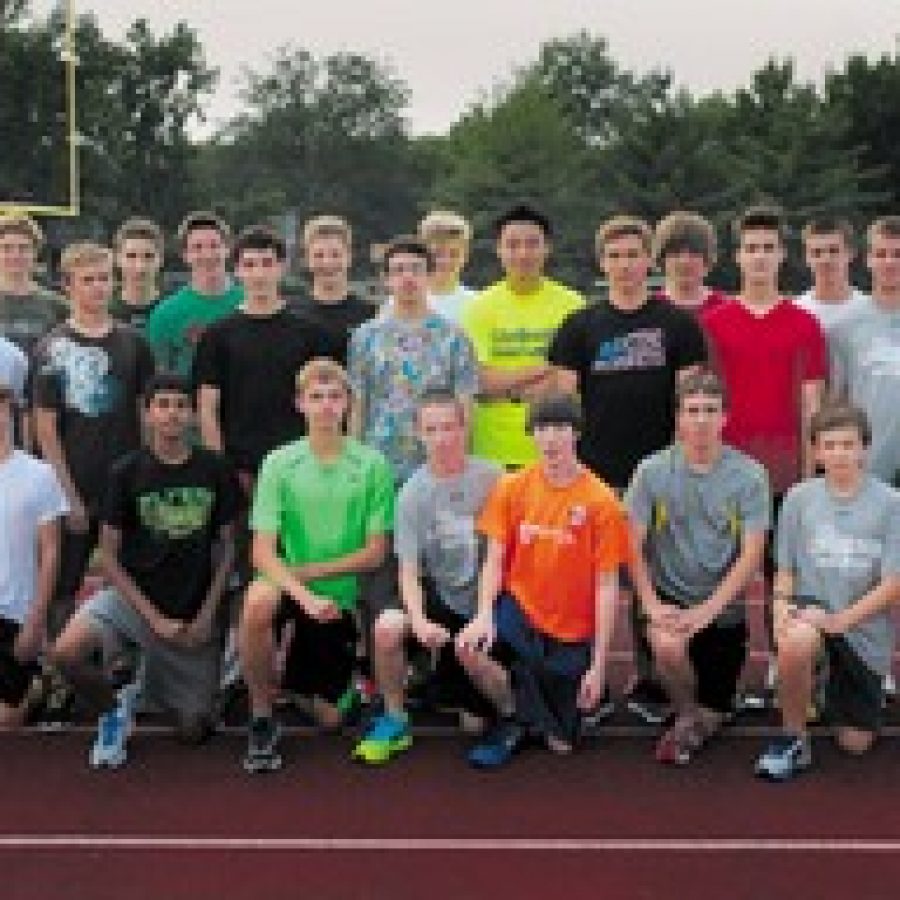 The Lindbergh High School varsity boys' cross country team suffered a rare second-place finish in its district meet last season — something the Flyers hope to avenge in 2014.
Lindbergh head coach Jim Petersen told the Call he hopes to regain that top spot with his current squad.
"We want to compete for a district title. We'll see what we can do. We've won seven of the last eight," he said. "We lost last year to Oakville, and we want to try to compete with Oakville and Jackson.
"They'll both be good teams."
The team will be centered around its four returning runners from last season, all of whom were letter winners.
Senior Kyle Mrotek, sophomore Carter Anderson and juniors Phil Snowbarger and Andrew Wagner will compete for the first four spots. Lindbergh has five other runners — four sophomores and one freshman — competing for the remaining varsity spots.
Petersen said the strength of this team will be the experience of that top four.
"We are a kind of running-with-the pack group," the Lindbergh coach said. "We probably won't win individual races, but if we can get our top guys in the top 10 — Kyle and Carter need to be top 10 in every race for us to compete. And the other two guys need to be top 20 and our fifth guy, we need to get him in as low as we can."
Cross country is an endurance sport and building that endurance is the strategy.
"… Generally what we are trying to do is improve weekly," Petersen said. "Just make everybody get better as the year goes on and peak at the end of the year …"