Lindbergh flag football team wins two rounds in Pro Bowl Tournament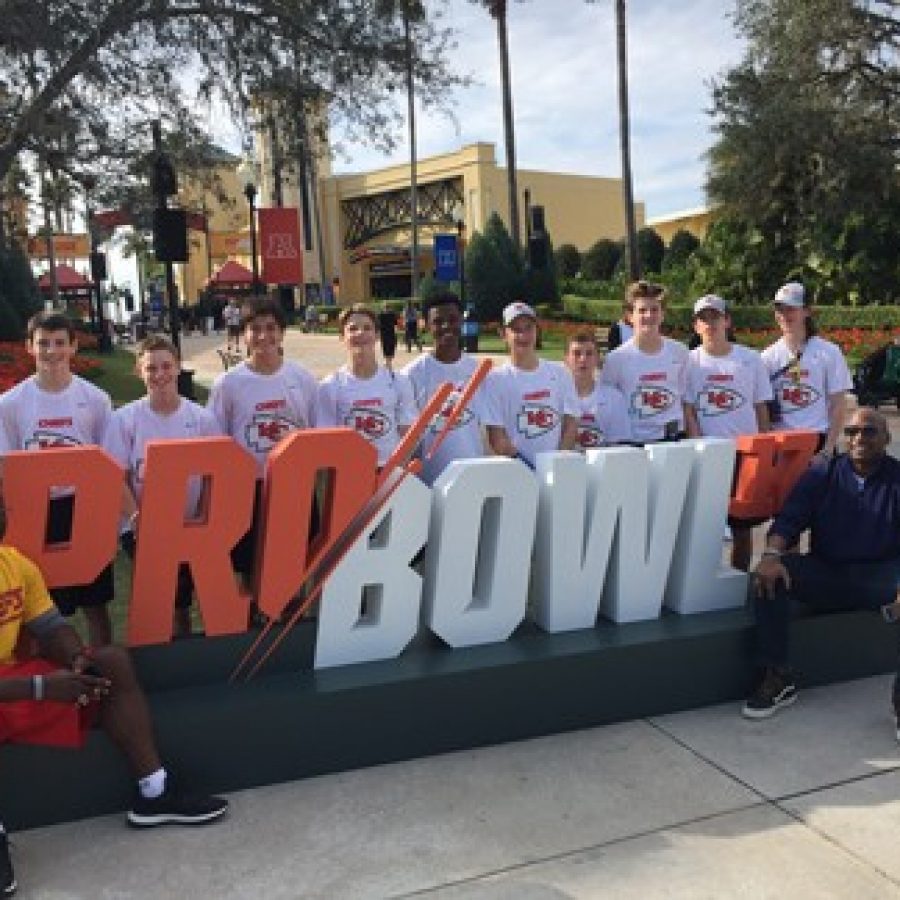 Ten eighth-grade students on Lindbergh's flag football team represented St. Louis on the national scale recently, winning two rounds of the 2017 Pro Bowl Week NFL Flag Football Tournament in Orlando, Fla.
Pro Bowl athlete Tyreek Hill of the Kansas City Chiefs visited with the 10 teammates and supported them during their second win of the tournament. The students were treated like stars during Media Night, participating in interviews with the NFL, meeting NFL cheerleaders and speaking with Pro Bowl athlete Darren Sproles of the Philadelphia Eagles.
On Sunday, Jan. 29, the students spent seven hours on the field at Camping World Stadium, participating in Pro Bowl player introductions and experiencing NFL action up close.
"The boys' behavior, attitude and sportsmanship were awesome at every venue, from the airport, to their effort on the field, to sportsmanship whether we won or lost, and how they treated all the people they encountered with respect," head coach Paul Miller stated in a news release. "This is something the parents, the Lindbergh football family, as well as the district, should be proud of."
The Lindbergh Football Association includes eighth-grade students Mitchell Bonczkowski, Tobias Price, Nick Simpson, Aidan Clancy, Logan Miller, Logan Kopp, Josh Lorenz, Broden Guirl, Alec Clinton and Adam Reed.
Besides Miller, they are led by assistant coach Paul Bonczkowski.