Lindbergh Early Childhood food drive a lesson in more than service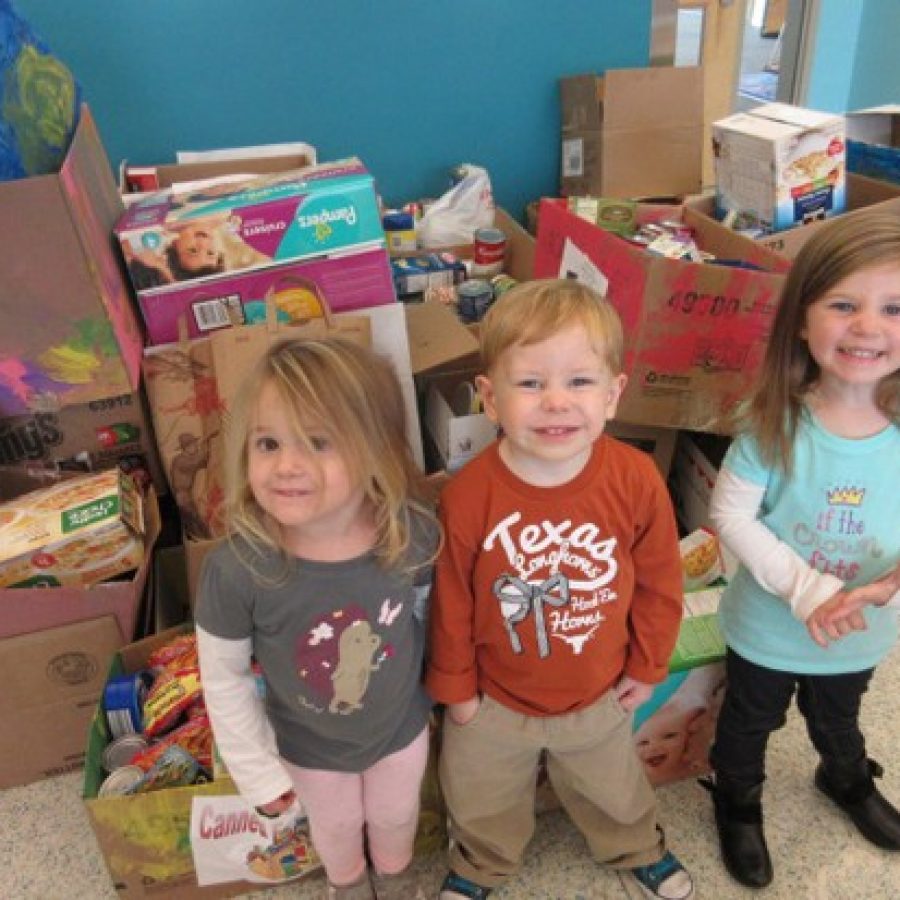 Lindbergh Early Childhood Education students collected more than 1,700 food items for the Carondolet Community Betterment Foundation during the school's annual food drive.
This tradition goes back more than 20 years, and as with every project at Lindbergh ECE, teachers use it as a chance to teach students not only about giving, but also about counting, graphing, eating healthy and more.
In the Bluebird room, students learned about eating healthy foods and turned the dramatic play area into a grocery store. Students also went on a label letter hunt to find letters on the canned food labels.
The Gator students used cans of food to measure each child's height, sorted foods by type — bags, jars and cartons — and graphed how many items they collected.
Sperreng and Truman middle school students recently went door-to-door in a Lindbergh neighborhood, but not to go trick-or-treating. The students were taking part in the Builders Club annual food drive to benefit Feed My People. Students collected 218 cans that will help make the holidays brighter for families in need, a news release stated. Builders Club is a student branch of Kiwanis International.