Lindbergh board recognizes teacher for earning national certification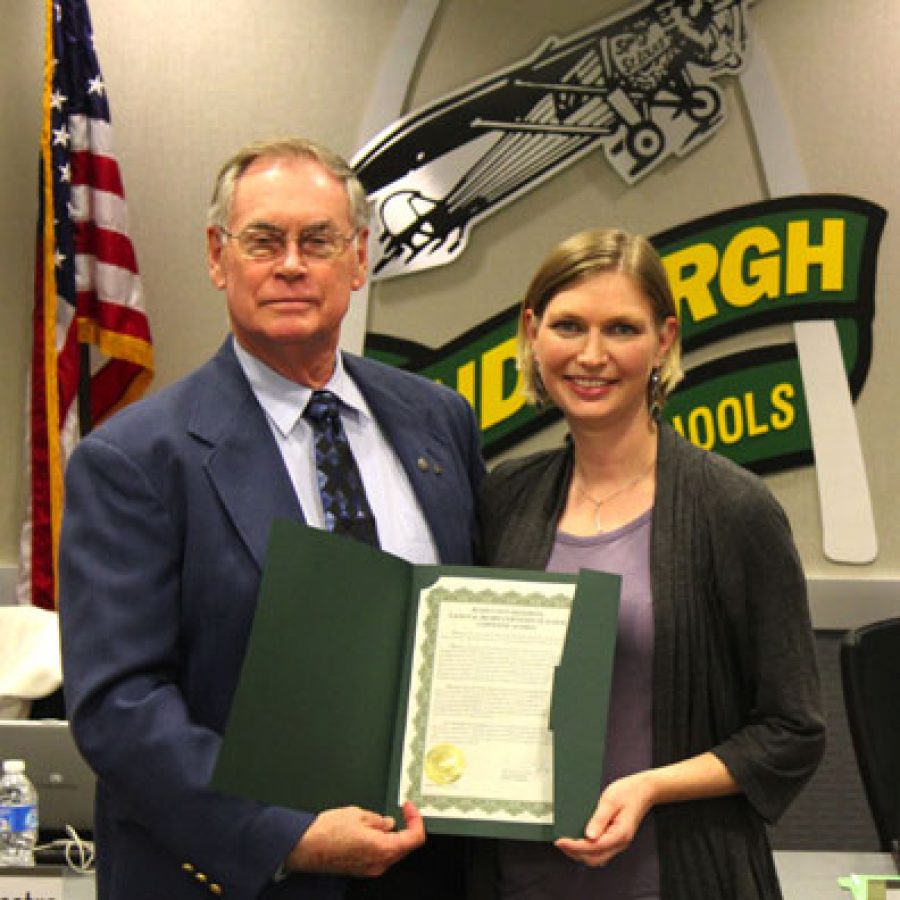 The Lindbergh Schools Board of Education recently recognized Long Elementary School third-grade teacher Christine Anthes for passing the National Board Teacher's Certification process.
Anthes joins 21 other Lindbergh educators districtwide in achieving this prestigious honor. Her area of certification is Literacy: Reading-Language Arts/Early and Middle Childhood.
Lindbergh's National Board Certified Teachers complete rigorous requirements that include completing a four-part portfolio, submitting student work and videotaping classroom activities. In 2011, 6,200 teachers nationwide achieved National Board Certification, which is the most advanced professional credential available to American teachers.
"National Board Certified Teachers have always stood for excellence and professionalism, and as leaders in the classroom they are uniquely positioned to transform their field," U.S. Education Secretary Arne Duncan stated in a news release.
Many National Board Certified Teachers are assuming leadership roles — serving as mentors, facilitating professional development and leading education reform efforts in their districts and states, according to the news release.