Lindbergh Board of Education adopts 2017-2018 budget with unanimous vote
Alonzo struggles with his budget vote on issue of elementary library staffing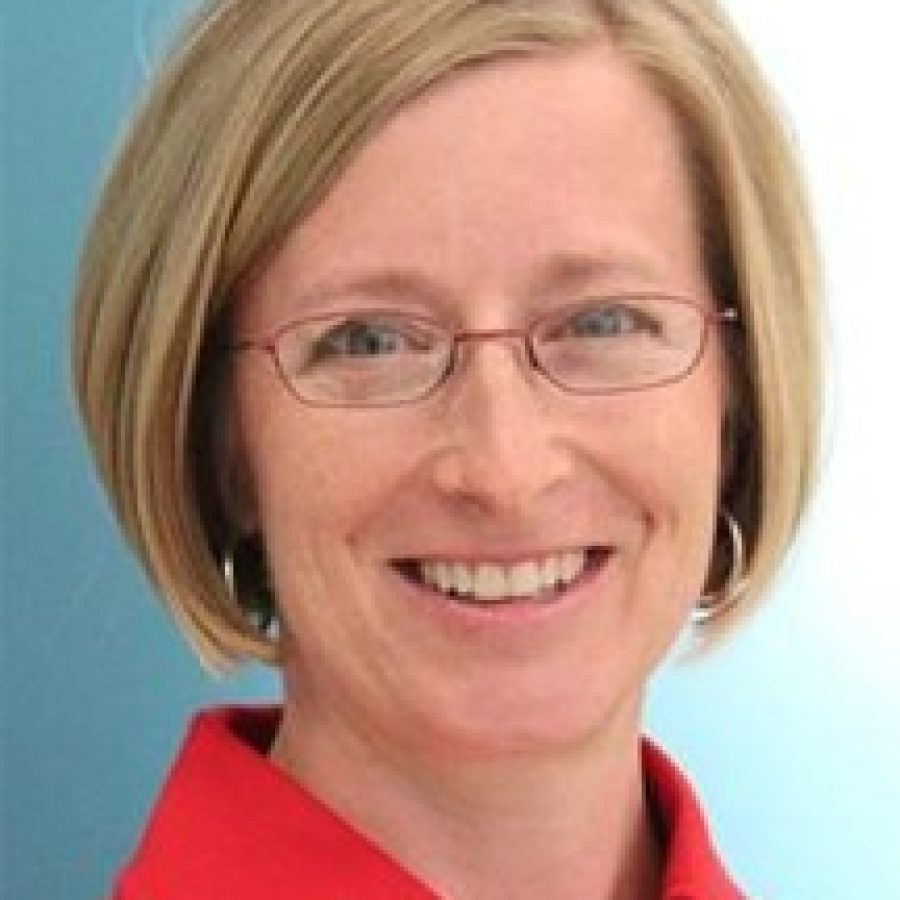 The Lindbergh Board of Education voted unanimously last week to adopt an operating budget for the 2017-2018 school year that projects a surplus of nearly $24,000.
The budget, approved June 13, projects revenues totaling $71,901,367 with anticipated expenditures of $71,877,648 — a surplus of $23,719.
The approved budget includes an average 3-percent raise for all employees and incorporates a step increase for teachers.
Operating revenues for the upcoming school year are projected to total $2,693,5577 more compared to 2016-2017, while 2017-2018 operating expenditures are anticipated to total $2,345,636 more than this year.
(Continued from Page 1A)
Chief Financial Officer Charles Triplett presented the 2017-2018 budget to the board last week. This was Triplett's last budget, as his retirement is effective June 30.
Triplett, who has served as CFO since 2012, will be succeeded by Joël Cracchiolo.
"… We bring to the board tonight a budget that meets both the traditions and the expectations of the district and the community," Triplett said. "We've carefully projected the revenue that should be available for next year. It is a reassessment year, and we have for the first time returned to our 2007 level of assessed value, but because we're limited by the Hancock Amendment, we get to receive only the new revenue that equals the lesser of that or the inflation rate, and inflation was 2.1 percent this year.
"We did work with all the employee groups and with building and district administrators to determine the best use of the limited funds that we have, and it is worth noting that for the first time in three years we did reach agreement on staff raises. So that's very positive and built into this budget …"
During a May 16 budget workshop, new spending requests and existing budget adjustments were discussed with board members, Triplett noted.
The budget also addresses challenges the district faces, including projected enrollment growth of 182 students for the coming school year, opening the new 650-student Dressel Elementary School and providing staff raises, he added. In addition, the budget also includes three new teaching positions to accommodate enrollment growth, bringing the total to 47 new teachers over the past four years to handle growth.
"Most importantly, we present to the board a balanced budget, and with nearly $72 million in this budget, we project a small surplus of about $23,000 at the end of June of next year …," Triplett said.
Board Treasurer Mike Shamia thanked Triplett and his staff for their work on the budget.
"… It was nice to see a little improvement in the budget with the CPI (Consumer Price Index) increase," he said. "We also saw student needs and facility needs that we could not meet with this budget and hope that in the future we can find a way to meet those needs as well. But thank you, Chuck. Enjoy your retirement."
President Karen Schuster said, "I concur, Mike. It's tough with most of our budget taken up with personnel costs and costs that are essentially fixed. You all obviously did great work in preparing this budget. I also want to reiterate something that you said and how appreciative I think all of us are of the collaborative process the negotiation team had and also refer back to the work of the salary committee.
"I think the work of both of those groups is very instrumental and will be key in informing us as we make fiscal decisions that have significant impact on the district's future …"
Board member Matt Alonzo said, "I also wanted to thank you, Chuck, for sitting with me last week. I was unable to make the … workshop and you sat down and explained things to me in great detail and I really appreciate that …"
Though Alonzo was unable to attend the budget workshop, Schuster read a note from him, asking if room could be found in the budget to ensure all of the district's elementary schools have full-time librarians.
The district's six elementary schools will share three full-time librarians and Dressel and Concord each will have an additional full-time librarian to teach a separate block class called Project Lead the Way Launch. The cost of fully staffing the libraries would total an additional $170,000.
Alonzo reiterated his concerns about the librarians, saying, "I'm really struggling with this budget and really wanting — I really want to approve the budget because of one, the staff raises were very significant and a great step in the right direction. But I'm struggling with the fact that we're not going to have a full-time librarian in each of the elementary schools. One, because we voted at the last meeting to allow teachers to use the library instruction time for their PLC (Professional Learning Community) time, which would then limit by only having a part-time librarian in the building, would limit them to every other week meeting for that PLC time.
"And while 50 percent is good, I think we all agree that 100 percent would be a lot better. So my question is, is what is going to take to make sure that next year we have that $170,000 to employ a librarian at each of the elementary schools?" he said, asking if the issue perhaps could be revisited halfway through the school year.
Superintendent Jim Simpson later said board members will be faced with "a basket of needs" next spring during the process to formulate the 2018-2019 budget.
"You will have a large basket of needs, including keeping class sizes down, including teacher raises. You've got to make sure that you have those resources to meet those needs. So when you talk about can we do something in December? Can we do something about this? Can we go in this direction?" he said, comparing the situation to participating in the high school Homecoming parade and throwing candy to children along the parade route.
"Don't throw all your candy out before you get to Lindbergh (High) because that's where most of the people are. So if you really want to see all those kids all the way from Sperreng to the high school, and you throw the candy out from the parade and it's so fun, and then you get up to Lindbergh (High) and there's a crowd up there and you're out of candy."
He also noted, "This was a reassessment year. I want you to put that in your mind also. The money's better this year. It will not be as good next year. So it gets tighter next year. Every other year you have reassessment and so that's your good year. And then you sort of have to make do with what you've got with new construction the following year.
"So that's something that we think about on the cabinet level is making sure we've got the candy at the end of the parade …"