Lindbergh board celebrates academic excellence at high school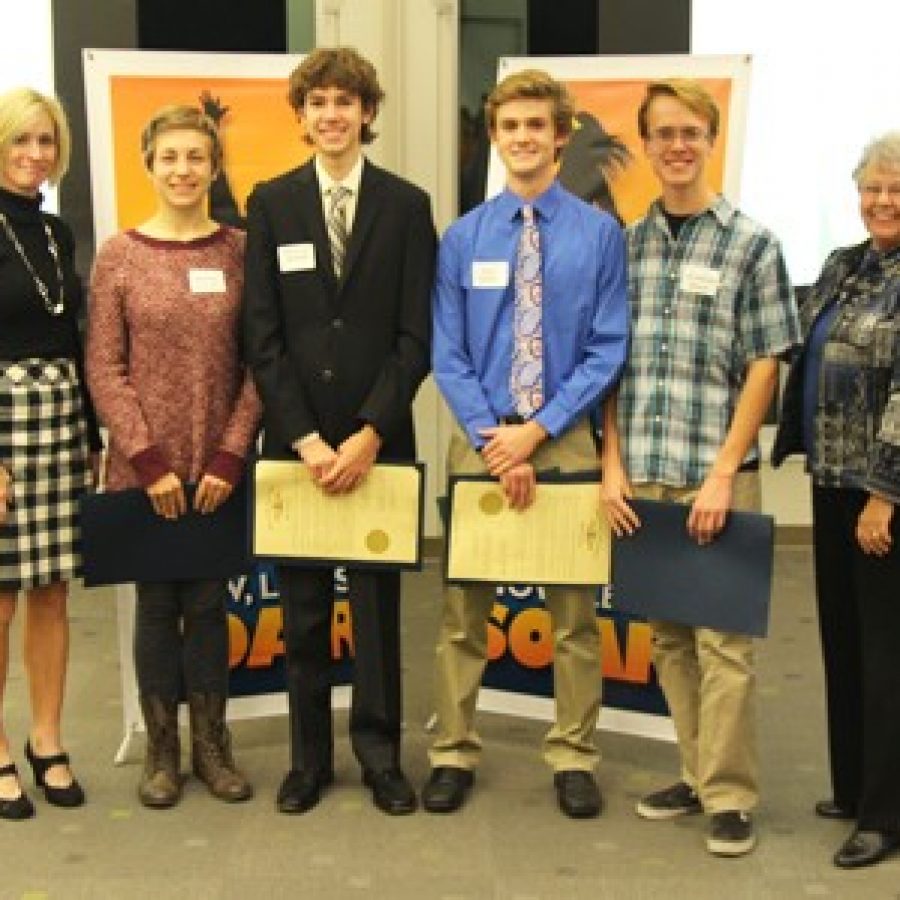 The Lindbergh Board of Education celebrated a number of exceptional Lindbergh High School students during its annual student recognition ceremony earlier this week.
The board approved resolutions honoring four 2016 National Merit Semifinalists, five 2016 National Merit Commended Students, one 2016 College Board National Hispanic Scholar, 12 2016 Inspirational Teachers, 12 2015 International Baccalaureate Diploma Recipients and 150 students who were 2015 Advanced Placement Scholars.
"Tonight we have a special opportunity to recognize Lindbergh High School students who exemplify the school's high caliber of academic achievement," board President Kathleen Kienstra said at Tuesday night's meeting.
Lindbergh High School is consistently ranked among the nation's best high schools by Newsweek, U.S. News and World Report, and the Washington Post. LHS currently ranks number four among all traditional grade nine-through-12 high schools in Missouri, and fourth overall for English language arts proficiency.
"We are proud to honor these students, and their parents and teachers who support these incredible young men and women in their accomplishments," Kienstra added.