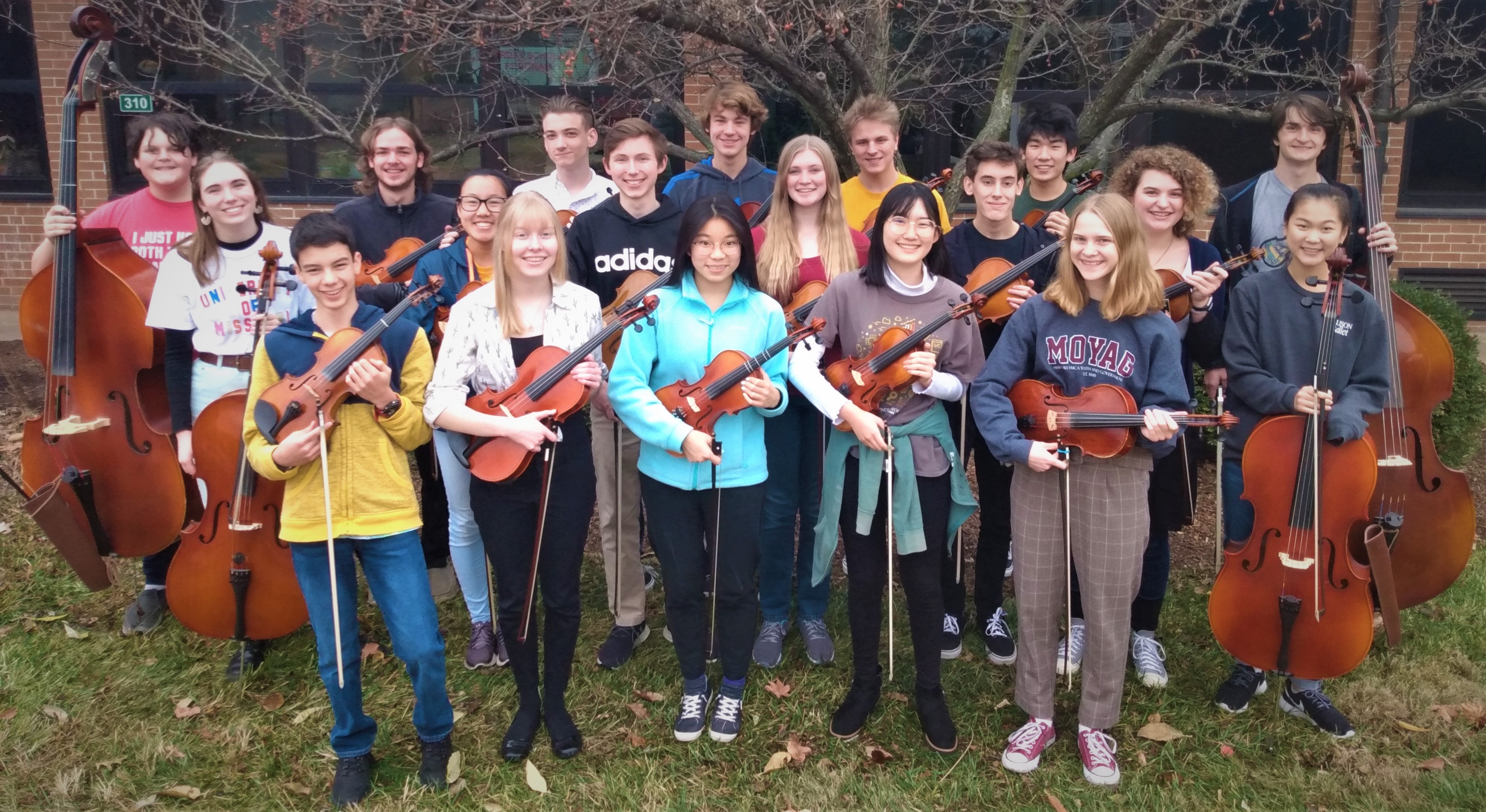 The Lindbergh High School Orchestra will take part in an exciting overseas collaboration over the next two years, playing alongside the Youth Baroque Orchestra 'Die Telemänner,' based in St. Louis' sister city of Stuttgart, Germany. The LHS orchestra will preview its musical selections Dec. 12 during a holiday concert in the Lindbergh Auditorium, 5000 S. Lindbergh Blvd.
The international collaboration honors the 60th anniversary of the St. Louis-Stuttgart Sister Cities program. The German orchestra will travel to St. Louis in May. Then, in summer 2021, the LHS Orchestra will travel to Stuttgart. During these two 10-day workshops, students will learn together, rehearse, tour the cities and perform concerts as a combined international orchestra.
Students pictured above include back row, left to right: Samuel Caldwell, Nathan Hart, Ian McMurry, Caleb Robinson, James Zipfel, Andrew Kim, Benny Mayer. Middle row: Meredith Blucker, Lily Jiang, Cole Lilledahl, Kira Boegeman, Philip Duchild, Madlyn Anderson, Rachel Wei. Front row: Roie Randelman, Ava Wood, Ida Fan, Yeonsoo Park, Mary Lanio. Not pictured: Raymond Soto, Dimitri Loli.