Levy seeks to unseat Yaeger in 96th District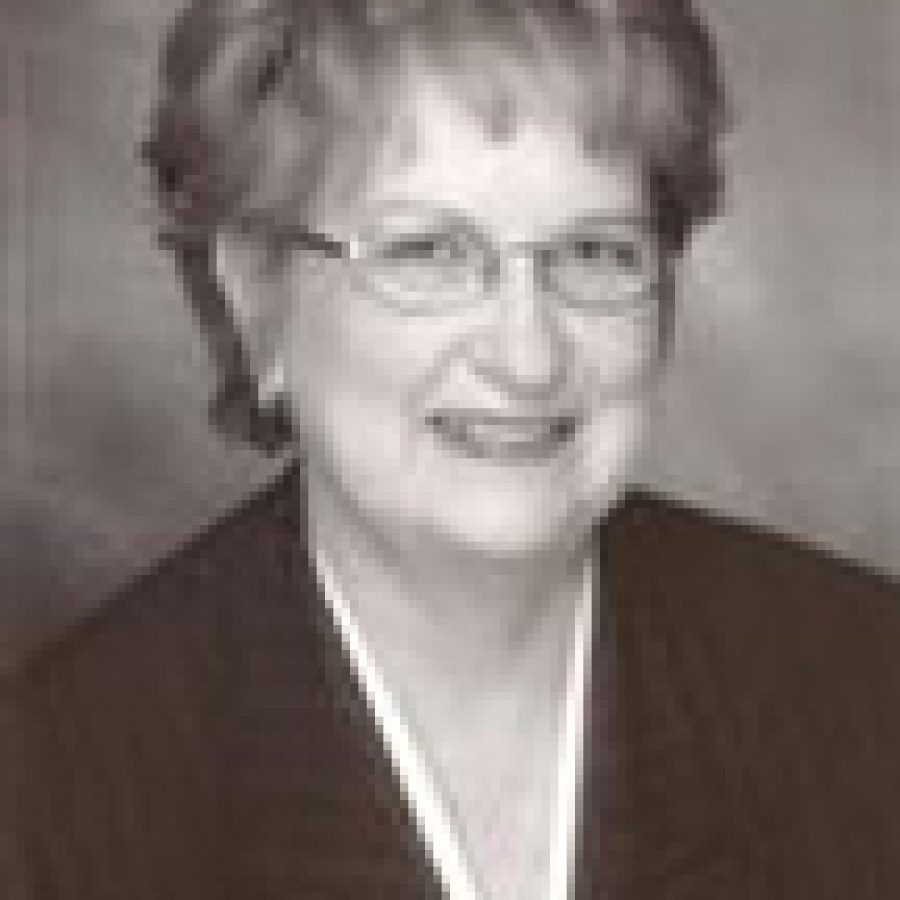 Republican Ronald E. Levy is challenging Democratic incumbent Patricia "Pat" Yaeger for the 96th District Missouri House seat in the Nov. 7 election.
Levy, a former member of the Bayless Board of Education, looks to unseat Yaeger, who has held the 96th District Missouri House seat since 2002.
Asked to identify the most important issue in the race, Yaeger stated that as a retiree of United Food and Commercial Workers Local 655, she "understands that we must feel secure about our pension plans and health-care coverage when we retire."
Yaeger, who serves on the House Retirement Committee, "wants to ensure that your pension will be there when you retire."
Levy, 77, 4635 Candace Drive, 63123, did not respond to a Call questionnaire. Two years ago, he sought the 96th District seat as a Libertarian.
Yaeger, 64, 719 Reed Ave., 63125, is retired from Schnucks Markets Inc. She has three grown children and four grandchildren.
She gave the following responses to a Call questionnaire:
What is your position on abortion?
Yaeger said she is endorsed by Missouri Right to Life.
What is your position on the death penalty?
She said she is not an advocate for the death penalty.
What is your position on tax-increment financing? Are changes needed to this law?
"Tax-increment financing — TIF — is a great tool for the development of public improvements projects while providing incentives in the creation of high-paying jobs. We must return it to the original intent of the law like upgrading the infrastructure in our older inner-ring communities and help promote job creating projects that would not be possible without TIF assistance," she said.
Would you support placing a constitutional amendment before voters that, if approved, would repeal the supermajority requirement for school district bond issues?
Yaeger said she would support such an amendment "because it would not raise taxes, yet would provide a needed improvement to school facilities that would create a better learning environment for our students."
Are changes needed to the state's foundation formula for funding education?
Noting that "property is under assessed in some areas of Missouri," Yaeger said she "will not place added burdens on working families and seniors by asking them to pay more than their fair share in taxes to support the school district in their community."
Are changes needed to the state's current Open Meetings and Records Law? If so, what would you propose?
Yaeger said, "There must be a delicate balance between providing the public with all the information it is entitled to have, and, at the same time, protecting the privacy of good people volunteering their time on local boards."
Are you satisfied with the eminent domain legislation signed into law by Gov. Matt Blunt? Are changes needed?
Yaeger said, "This is an issue that must be worked on in a common-sense, non-emotional way where we protect the rights of individuals and land owners while leaving the opportunity for public good."
The Legislature two years ago approved legislation protecting Missouri residents from Strategic Litigation Against Public Participation, or SLAPP lawsuits. Should the provisions of this legislation be expanded?
Yaeger said, "The SLAPP law should protect one's right to speech while guarding another's right to protect their reputation. Free speech is delicate privilege."