Lemay man charged with shooting acquaintance in 'altercation' last week
A Lemay man faces charges for allegedly shooting an acquaintance in South County last week. Police say he threatened an eyewitness and cut off his distinctive red hair following the shooting, but he was arrested that night after the witness told police where he lived.
Mark Aaron, 38, of the 9500 block of Broadway, Lemay, 63125, was charged last week with one count of first-degree assault and one count of armed criminal action for the shooting in the 100 block of Kingston Drive Aug. 18.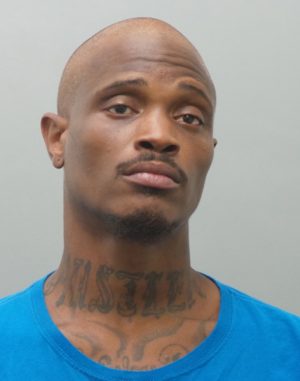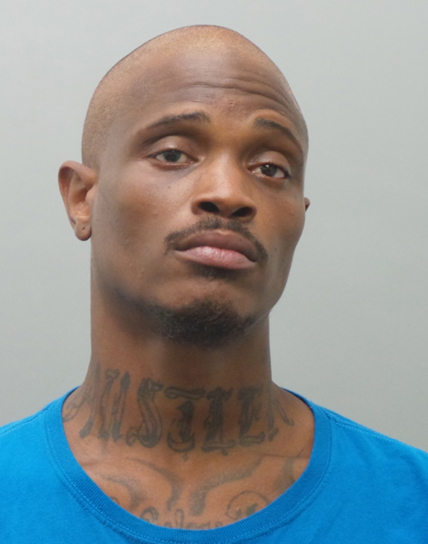 The man who was shot and Aaron knew each other and got into an "altercation" before shots were fired, police originally said.
Aaron is being held in the St. Louis County Justice Center on $100,000 cash-only bond, although a bond-reduction hearing was scheduled Thursday.
A trial has been scheduled for Oct. 14. He has been forbidden to have any contact with the victim.
The prosecutor's office notes that charges are merely an accusation and that the defendant is presumed innocent until proven guilty at trial.
But police say in a probable-cause statement that when officers from the South County Precinct responded to the scene of the shooting at roughly 10 p.m. that night, they found the victim lying on the ground with multiple gunshot wounds in the upper half of his body. The man was taken to the hospital, where he underwent immediate surgery on his abdomen.
A female eyewitness told police that Aaron was at the scene with his girlfriend, threatened the eyewitness and then fled. The witness gave police Aaron's address and identifying information.
The witness told police that Aaron was known as "Red," apparently for his distinctive red hair.
Officers arrested Aaron at the address given by the witness.
Aaron's girlfriend told police that Aaron told her when he returned home that he "got" the victim, then cut off his red hair and changed his clothes.
Another eyewitness said that he was near the courtyard when he saw a black man with red hair running from the scene.
Aaron has previously been sentenced to prison. In July 1999 when he lived in the city of St. Louis, he pleaded guilty to a felony for receiving stolen property and was sentenced to two years in prison, which was suspended at first. He pleaded guilty to a misdemeanor for stealing in the city Sept. 23, 2001, and was given a suspended sentence of 30 days in jail and a year of probation.
When he violated his parole on the receiving stolen property charge in December 2001, he was sent to prison for the two-year sentence. It's unclear how much of it he served.
Aaron also currently faces a September 2019 charge, also in St. Louis County, for felony marijuana possession. A trial is scheduled Sept. 22 on that charge.
Detectives from the St. Louis County Police Department's Bureau of Crimes Against Persons are conducting the investigation.