Late Don Greer, ex-Crestwood city administrator, spent his life in public service
Fairview Heights, Ill., city administrator dead at 55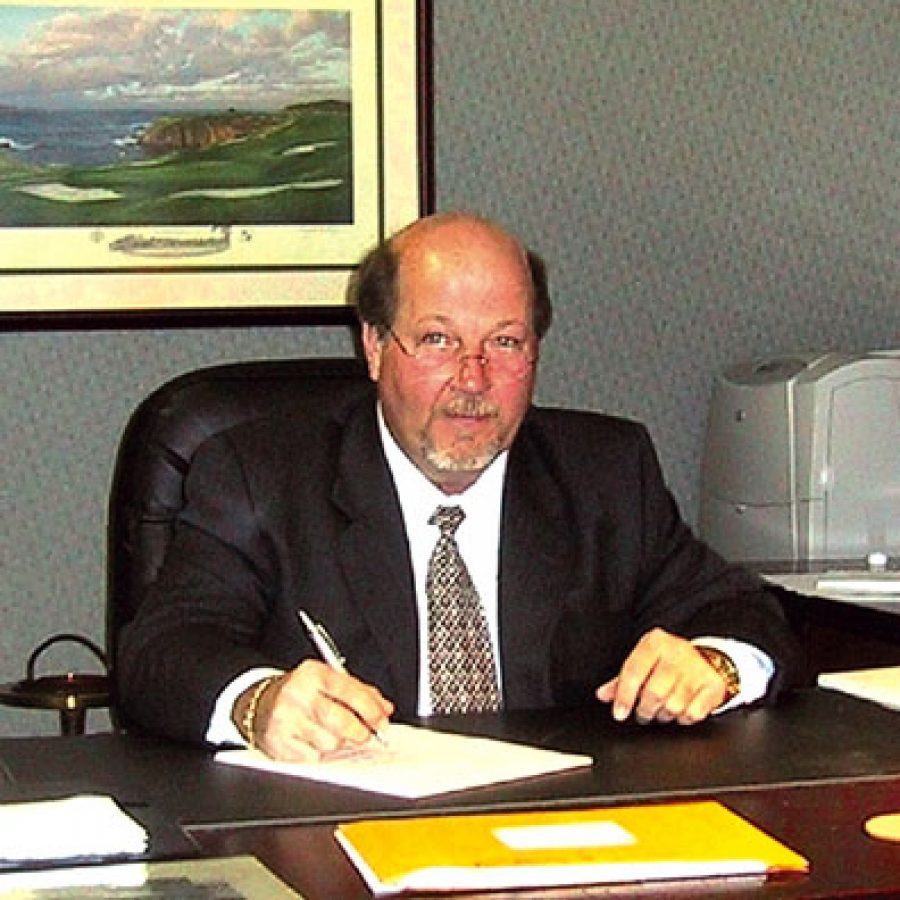 When former Crestwood City Administrator Don Greer died last week, news of his passing raised many memories of the man. But as Greer himself told the Call last May when he was hired as city administrator in Fairview Heights, Ill., he wished to be remembered "fondly" in Crestwood.
"Those relationships are hard to replace," Greer said last May. "I value and treasure those things. They're good people that live in Crestwood.
"I miss quite a few really good friends and relationships that I had there. Now I don't talk to those people as often as I would like to … I enjoyed 16 years with the city of Crestwood. I hope that most of the people there remember me fondly. I think I'm pleased with the work that we were able to accomplish."
Greer, 55, was found the morning of Thursday, May 24, seated upright on a sofa in his Fairview Heights home. Fairview Heights Mayor Gail Mitchell said Greer had not reported to work since Monday, May 21. The St. Clair County Coroner's Office said Greer likely died of a heart attack.
Funeral services for Greer were scheduled at 11 a.m. Wednesday, May 30, at Kallal & Schaff Funeral Home in his hometown of Bethalto, Ill.
Greer had been employed in public service since 1974, when he was hired as a police officer in Wood River. In 1980, he was named the police chief of that department and eventually served as Wood River's city manager from 1984 to 1988, when he began a two-year stint as the chief administrative officer for the Madison County (Ill.) State's Attorney's Office in Edwardsville.
In 1990, Greer began his 16-year tenure in Crestwood and was hired as police chief — a position he held until he left the city in 2006. On top of his duties as police chief, Greer began work in January 2003 as Crestwood's city administrator. After accepting a retirement agreement from Crestwood, Greer began work in June 2006 as Fairview Heights' first-ever city administrator.
Greer's fiancee, former Crestwood Director of Finance Diana Madrid, said his family believed the roots of Greer's 33-year career in public service could be traced back to his childhood. At the age of 5, Greer was spotted by his parents directing traffic in the middle of an intersection.
"He was destined for a life in public service," Madrid told the Call.
Madrid also said that besides Greer's professional dedication, he was very devoted to his family.
"Don was a loving, loyal and dedicated son, brother, brother-in-law, father, father-in-law, grandfather, uncle and friend," Madrid said. "He had such an empty spot in his heart after he lost his father, Don L. Greer, a year ago this month. After his father passed away, Don, his sister, Joni, and their mother, Jean, struggled with the adjustment of losing her husband and their father. I cannot begin to imagine Jean's grief with the loss of both her husband and son in one year.
"His daughters, Jennie and Trisha, and granddaughters, Ava and Zoe, were the light of his life. He was so very proud of both daughters and absolutely adored his granddaughters. I'm sure that all who knew Don had heard stories of all his girls and knew how much he loved them."
Greer's role as a family man also was evident with Madrid's daughter, Danielle. He had planned to go with Danielle and Diana Madrid on a trip to Disney World on Friday, May 25 — the day after authorities discovered his passing.
"Don was the father figure to my 9-year-old daughter, and his intentions were to adopt her after we married," Madrid said. "We had promised to take her to Disney World for the last two years. Our schedules pushed back our trip, but we finally made the plans in March for Danielle's first visit to Disney and were to leave on May 25. The last time we spoke, our worries were what to wear and pack. He was so looking forward to the much-needed vacation and couldn't wait to see the smile on my daughter's face. I cannot begin to express how much we loved him and how much he is already missed in our daily lives."
Greer also was remembered by many last week for his love of golf, which he referred to the Call in December 2002 as "my only passion in life." Fittingly, Greer played his last game of golf with longtime best friend Bob Oglesby on Sunday, May 20, at the Fox Run Golf Club in Eureka.
"To brag a little on his behalf, his scoring average was 82, and he logged two scores at Fox Run this year of 81 and 82 with a 3.8 handicap," Madrid said. "He was thrilled last year when he hit a hole in one at Fox Run."
Former Crestwood Mayor Jim Brasfield recalled that he always recruited Greer to play in the annual Crestwood-Sunset Hills Area Chamber of Commerce golf challenge between the two cities. Brasfield, who served as mayor for part of the time that Greer held the sole position of police chief, said Greer was responsible for modernizing the city's Police Department.
"One of my clear remembrances and recollections of him is his great interest and skill with computers," Brasfield said. "He was kind of an early adopter, if you will. So he did a lot to bring the Police Department into the digital age and was doing things with databases and so forth I think long before most municipal police departments around here were doing them … I think he worked hard at being police chief and did a good job in terms of bringing the department along from where it was when he came, which was kind of a rather traditional department."
Greer took on the additional role of city administrator in January 2003 at the request of then-Mayor Jim Robertson, who described Greer last week as "invaluable."
"He was an invaluable resource to the city of Crestwood during his time there," Robertson said. "He was instrumental in our collective efforts to bring to light and start to solve the financial problems that we had uncovered."
Former Crestwood Mayor Tom Fagan expressed appreciation for not only Greer's personality, but also for his resolve in managing the city's affairs during a time of financial crisis.
"I think he did a very good job under extremely trying circumstances," Fagan said. "There were certainly a lot of critics and a lot of people who were carping about Don and had the long knives out for him. And I think most of it was unfair criticism. Public officials, we open ourselves up and we are put under a magnifying glass and we do so willingly. And if you're in a position like that, even though you're unelected, you know you're going to be scrutinized as well you should be. But I think that there were people that took potshots at Don for some things that were certainly undeserved. And that's unfortunate.
"I think he had the best interest of the city of Crestwood at heart. And for all the things that went on, I thought his heart was in the right place and he did a good job."
Former Ward 2 Alderman Tim Trueblood, who was an alderman for 13 of Greer's 16 years in Crestwood, said he already misses him and had rarely seen a stronger work ethic.
"The time that I spent on the Board of Aldermen and working with him as police chief and as city administrator in 13 years was highly productive," Trueblood said. "He was a hard-working, honest individual that any city who had him as an employee was doing well by themselves."
Crestwood resident David Brophy said he always had the utmost respect for Greer.
"In many meetings of various committees and boards that I attended over the years in the city of Crestwood, I grew to respect the outstanding ability and quality of Don Greer as city administrator," Brophy said. "Certainly, he always had my respect as police chief. But his qualifications for city administrator were plainly evident to those who attended meetings."
Fairview Heights Mayor Gail Mitchell said Greer's untimely passing "upset the whole city." While he laments that Greer can't spearhead further progress, he characterized Greer's time as city administrator as a success.
"I got along with him well," Mitchell said. "He came in, and we'd never had a city administrator before. So it was kind of a new thing to us. He grabbed hold of things and started running with them. He had a lot of things in the works and was positive. I believe he'd have really helped us a lot if he had continued with things he had working. He did a good job."