Lacrosse players unite to help teammate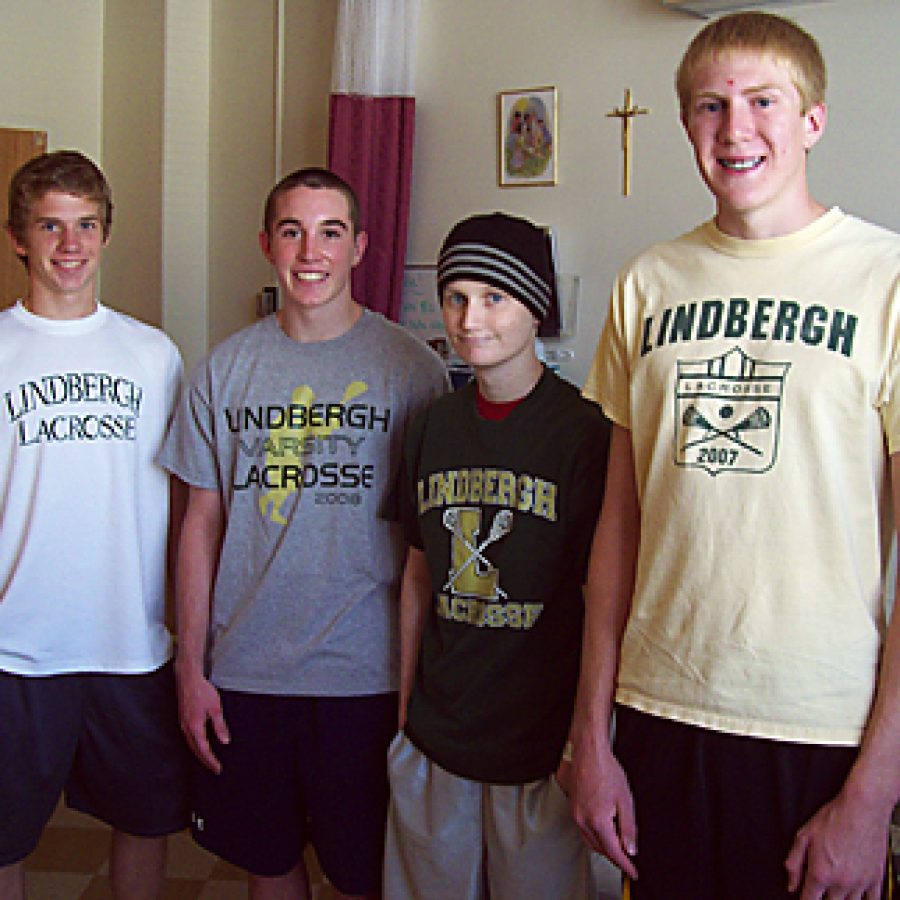 Lindbergh High School sophomore Jake Franzel thought he had pulled a muscle last fall when he started experiencing shoulder pain during lacrosse practice.
When the pain didn't go away, his doctor ran a series of tests and discovered that the source of Jake's pain was actually much more serious: It was a tumor.
Jake was diagnosed with osteosarcoma — bone cancer — and had to spend the rest of the junior varsity lacrosse season last spring on the sidelines.
What he didn't know was while he was undergoing chemotherapy and a full shoulder and upper arm replacement due to his illness, his teammates had stepped up their game and raised more than $1,000 in honor of their friend. With the help of family members, friends and even their opposing teammates in the St. Louis Lacrosse community, the team collected $1,250 by charging voluntary "admission" to their games, which are usually free.
"They are a great bunch of friends who were just trying to help," Jake stated in a district news release, adding his teammates also wore practice jerseys with his name and number on the back.
When Jake found out about the donation, he asked that $625 be given to Friends of Kids With Cancer and $625 to the Make-a-Wish Foundation — two groups that have helped him throughout his treatment  at SSM Cardinal Glennon Children's Medical Center.
Jake's journey of recovery began in November, and now he is almost cancer-free — great news for him and his teammates.
"Our Lindbergh family has been very supportive," Amy Richards, a Lindbergh teacher and mother of a fellow lacrosse player, stated in the release. "Jake's band, lacrosse, LHS, Kennerly Elementary School and Sperreng Middle School families have all come together as peers, parents, staff and friends to help out."
Now, Jake would like to give back to Friends of Kids with Cancer. Through a contact of his dad, Mike Franzel, who is a Kennerly Elementary School teacher, the family is selling tickets for the Sept. 13 Cardinals game with part of the proceeds going to Friends of Kids With Cancer.
As a bonus, Jake will get to throw out the first pitch.
Tickets cost $20 each and can be purchased by calling Sue Franzel at (314) 791-9514.