Klomps have girl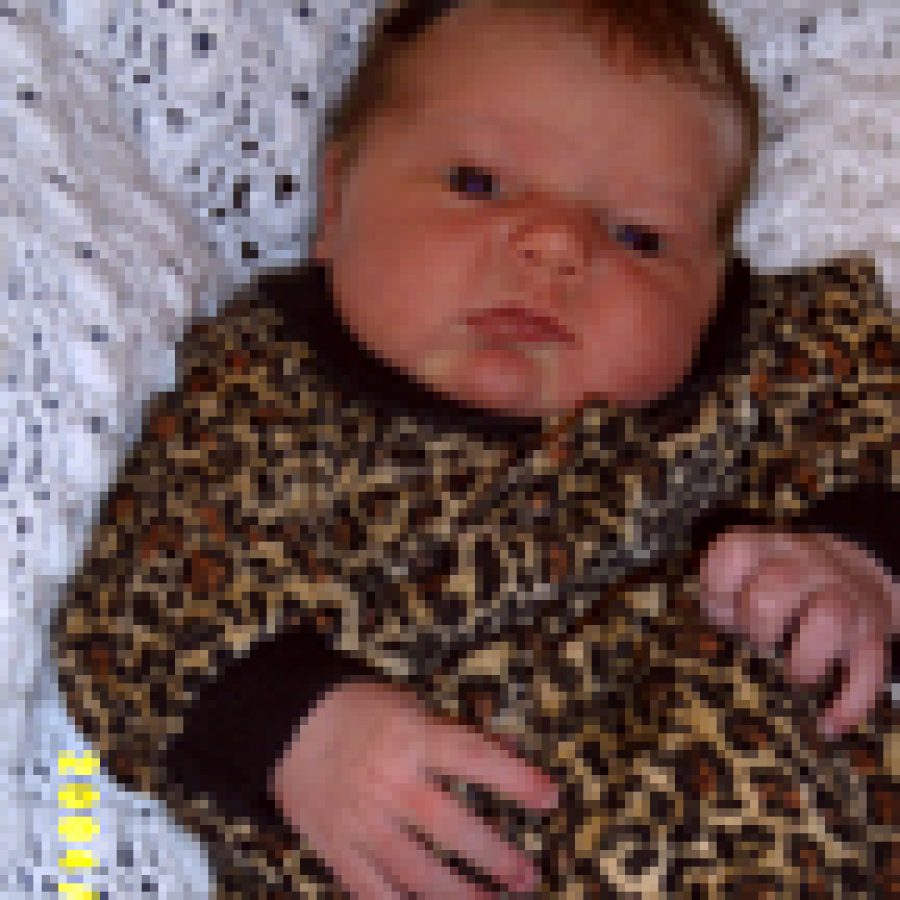 Shannon and Aaron Klomp of Affton announce the birth of their third child, Sarah Klomp, 21 inches, 8 pounds, 2 oun-ces. She was born Jan. 22, 2004, at St. Mary's Medi-cal Center.
Elder children are Collin, 4, and Spencer, 2.
Maternal grandparents are Sheri and Jay Hill of Layton, Utah.
Paternal grandparents are Torrie and Steve Klomp of Panaca, Nev.