Kiwanis Club honors LHS Student of the Month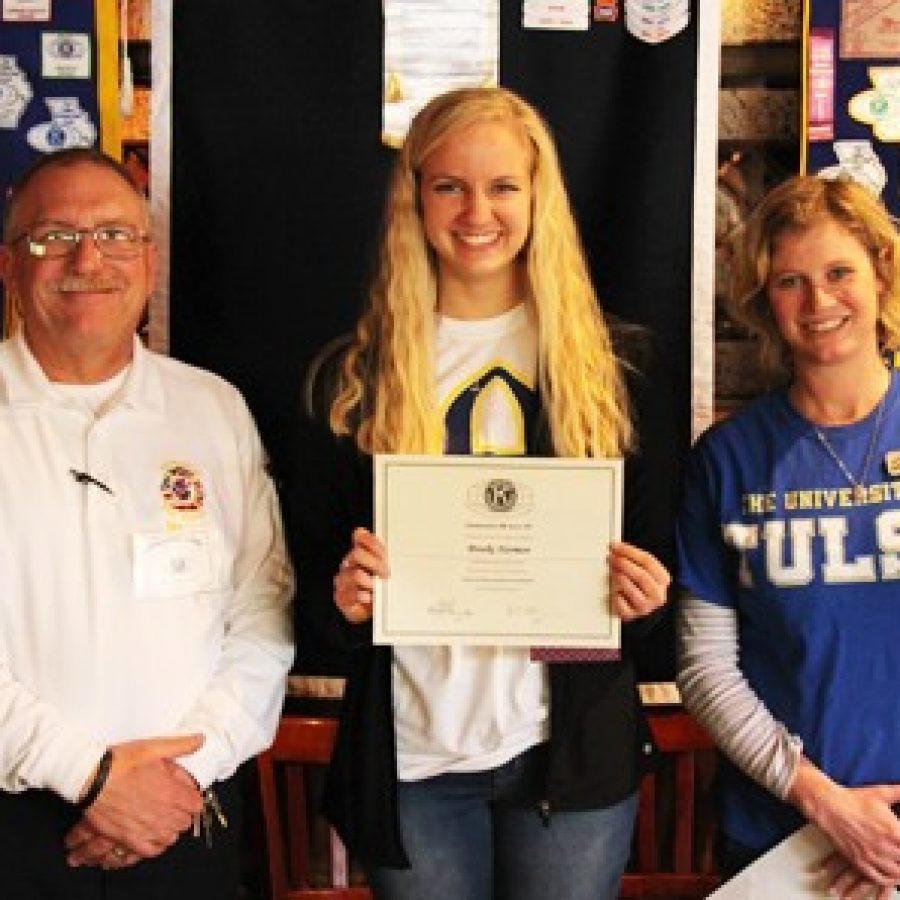 The Kiwanis Club of Crestwood-Sunset Hills recently honored Lindbergh High School senior Brooke Harmon as its Student of the Month, recognizing her outstanding athletic and academic achievements.
Brooke recently signed to play volleyball with Augustana College in Rock Island, Ill. At LHS, she has earned a 4.4 grade-point average while taking advanced courses and playing volleyball, basketball and soccer. She has been captain of both the volleyball and basketball teams, and is a member of the Link Crew, the Future Business Leaders of America and the National Honor Society.
Kiwanis Club President Mark Menning, left, and LHS College and Career Counselor Kate Keegan, right, present Brooke with her award.