Kickoff of breakfast series attracts 100
Mehlville breakfast series debut draws business representatives, elected officials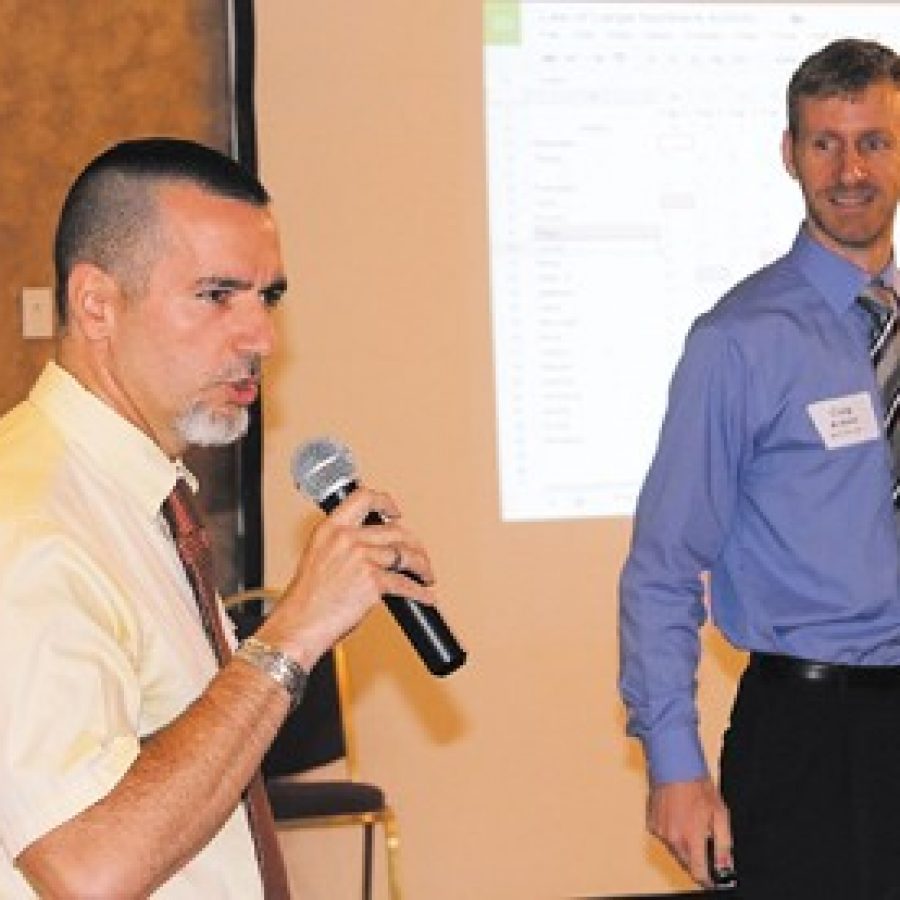 Local business representatives learned about the Mehlville School District's 1:1 technology initiatives at the kickoff of the district's business breakfast series, which Mehlville officials are hailing as a success.
Although the "Good Morning Mehlville-Oakville" event, which will be held the first Thursday of each month, is billed as a business breakfast series, community members are welcome to attend.
The breakfast series is Superintendent Norm Ridder's equivalent to former Superintendent Eric Knost's town-hall meetings that took place three or four times during the school year.
Roughly 100 people attended the Sept. 4 breakfast at Andre's South in Oakville, with half from the school district and half from the community — attendance that was larger than Ridder expected the first time out for the breakfast.
"We hope that this will become a longstanding tradition in the community," Mehlville Board of Education President Ron Fedorchak said. "We're really looking forward to getting feedback from the business community and from parents and other citizens who don't have kids in the community or the school system.
"That's one of our main objectives in the next few months, and we look forward to everybody's input."
The board plans to use the breakfast sessions for feedback from the business community during its three-month strategic-planning process this fall. The event is modeled on a successful business breakfast series Ridder hosted at his previous school district, Springfield Public Schools, called "Good Morning, Springfield!"
Director of Curriculum Technology Alicia Landers moderated a panel of students, teachers and parents on how the district's 1:1 technology program — in which every student in a class has a laptop — has improved students' learning and active engagement in education in the district.
Local elected officials attending the breakfast included Rep. Vicki Lorenz Englund, D-Green Park, Rep. Marsha Haefner, R-Oakville, and Sen. Scott Sifton, D-Affton, along with nearly all the Mehlville board members and administrators and many principals.