'Jungle Spirit' prevails at Spirit Festival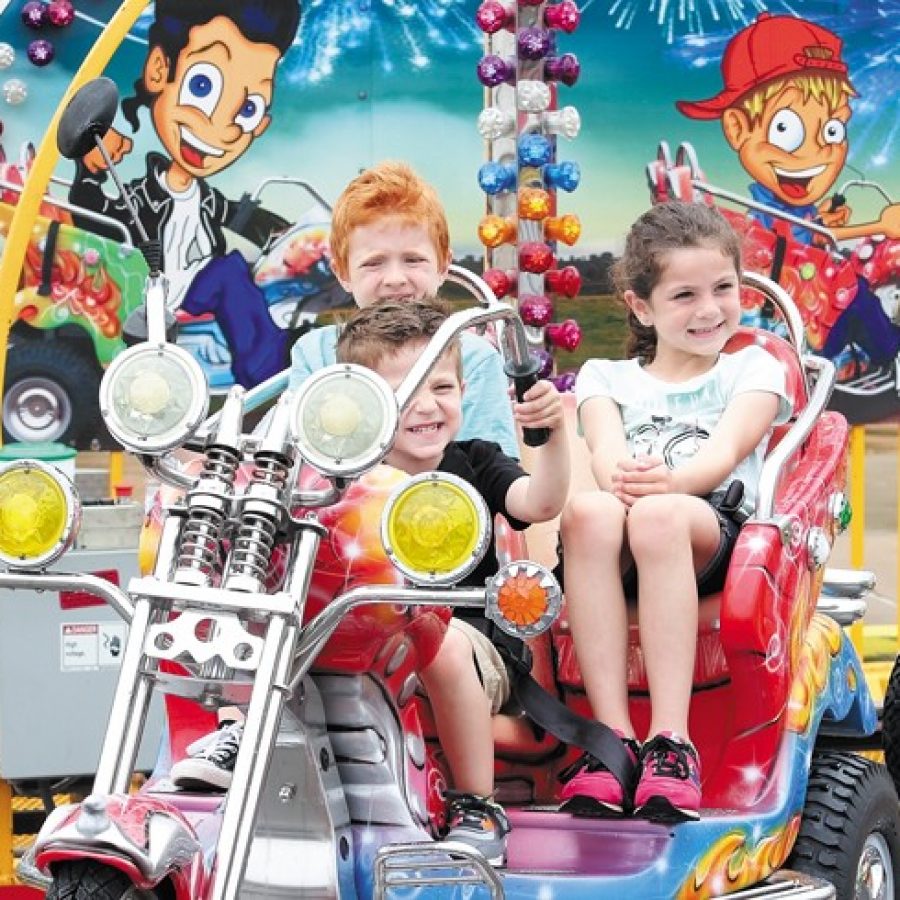 Despite periods of rainy weather throughout the day, those attending the 24th annual Lindbergh Spirit Festival enjoyed the 'Jungle Spirit' during the daylong festivities last Saturday on the Lindbergh High School campus.
The theme of this year's festival could have been 'Raindrops Keep Falling on My Head,' as the rain came down for the parade that kicked off the festival and continued intermittently throughout the day.
That didn't dampen festival-goers' spirits as they enjoyed games, rides, food and entertainment all day long.
The communitywide event featured games, rides, food, a parade and entertainment for all ages.
The events kicked off with the rainy Spirit Festival Parade began at 9 a.m. at Sperreng Middle School, 12111 Tesson Ferry Road, and traveled to Concord School Road to Roxanna Drive, ending at the high school, followed by the festival. Superintendent Jim Simpson handed out candy during the parade.
The district ran free shuttles from all elementary and both middle schools all day until 9:30 p.m.