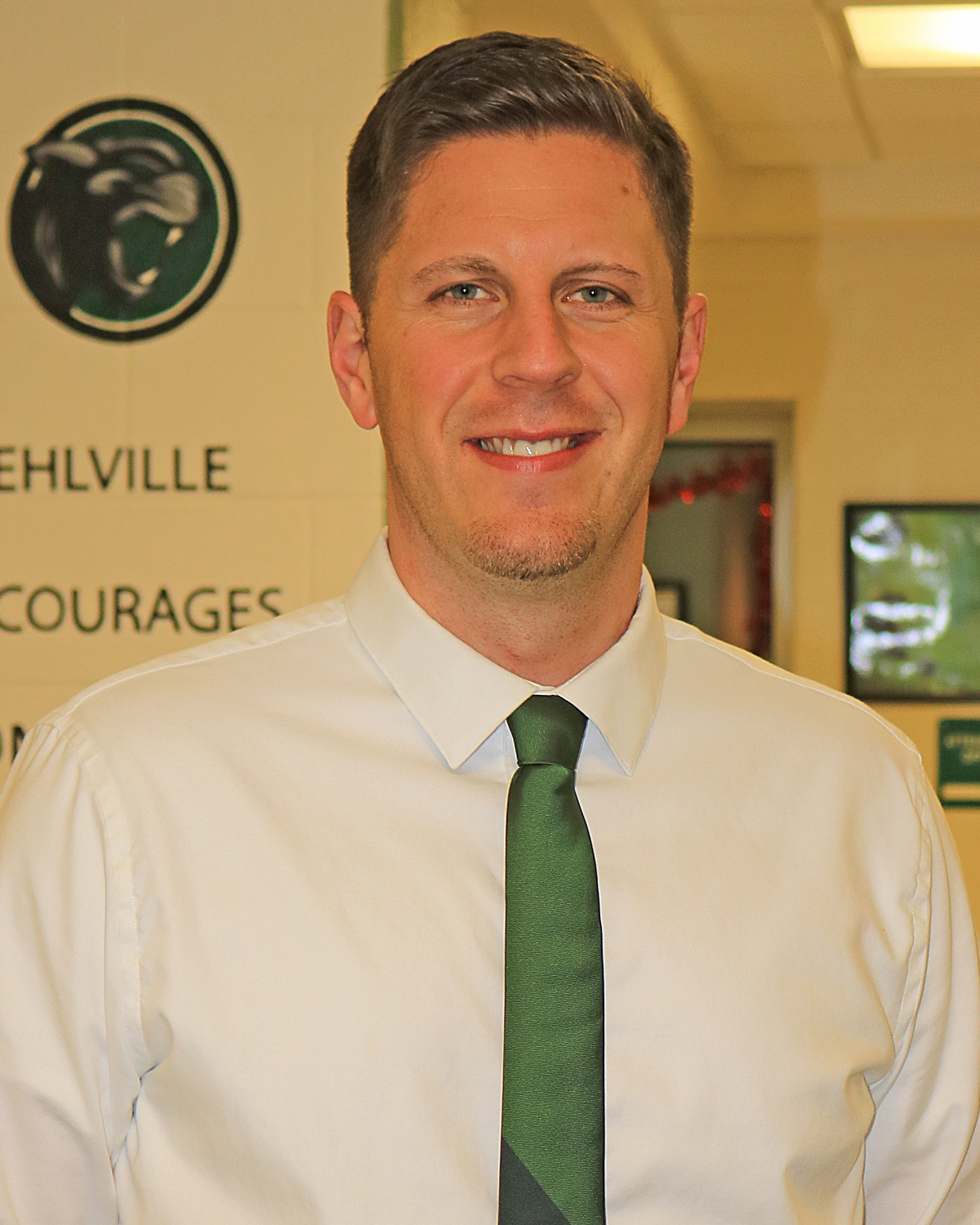 Jason Landherr will be the new principal of Mehlville High School beginning with the 2019-2020 school year, succeeding longtime Principal Denise Swanger.
The Mehlville Board of Education unanimously voted Feb. 7 to hire Landherr, who has served as an assistant principal at the school since 2012. Several highly qualified candidates applied for the position, and parents, students and staff were all involved in the selection process, the Mehlville School District said.
Landherr will begin serving as principal July 1. Swanger announced her retirement earlier in the school year.
"A forward thinker, Mr. Landherr's vision is to create a transformational high-school experience for all kids," said Mehlville Superintendent Chris Gaines in a news release. "His ability to collaborate with others and empower teachers to engage in innovative teaching practices is impressive. Throughout his time as an assistant principal, he has demonstrated his ability to develop positive relationships with students and parents and has built a reputation as a passionate educational leader with a strong work ethic."
In addition to Landherr's administrative experience, he served as a district social studies curriculum facilitator from 2013 to 2016, and he taught social studies at MHS for five years. Landherr earned a Bachelor of Arts in secondary education and history from St. Louis University. He earned a Master of Arts in educational administration and an Education Specialist degree in educational leadership from Lindenwood University. He is currently working on an educational doctorate in educational leadership from SLU, with an anticipated graduation date of May 2019.
"Mehlville is a special place, and I am very fortunate to be a Panther," Landherr said. "I'm looking forward to working together with students, staff and parents to continue building on the positive climate and high academic standards of Mehlville High School. My goal is to provide the best high-school experience for our students and prepare them to be engaged, successful members of the Mehlville community."
Landherr is an Oakville High graduate and lives in Oakville with his wife, Jessica, and two children. They are expecting their third child in June.