Jackson proves too much for football Flyers
Lindbergh to face Hazelwood Central Friday night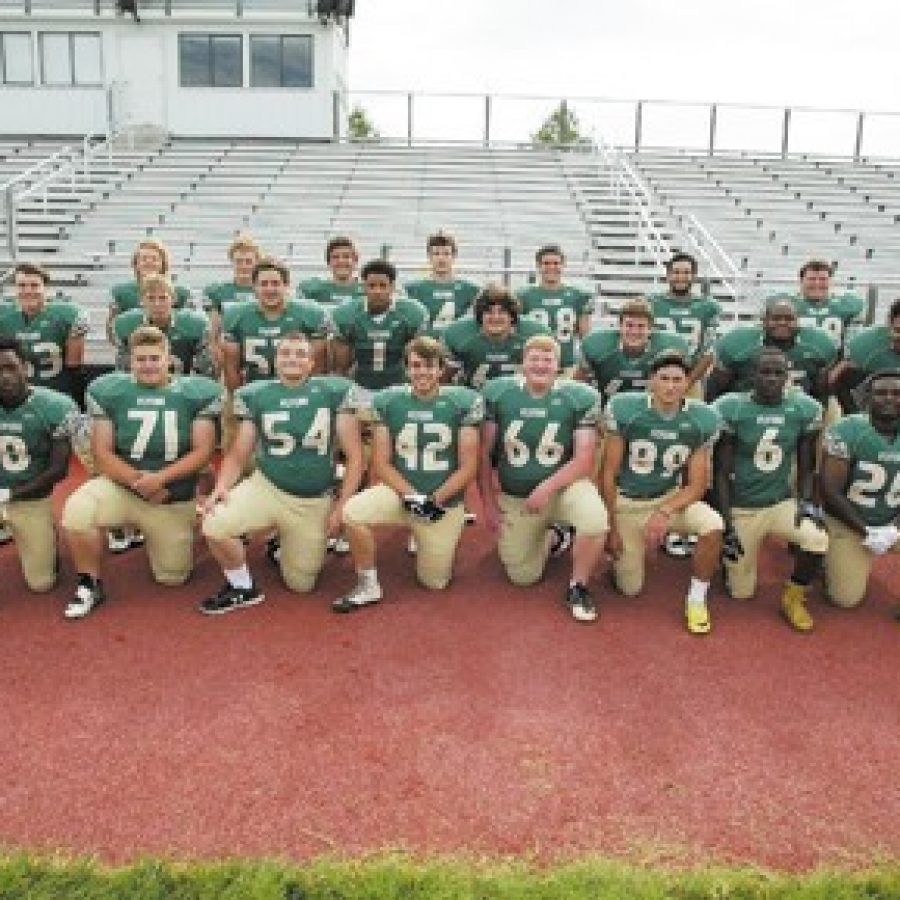 After squeezing out a win over Oakville to open the 2016 season, the Lindbergh High School varsity football team's head coach and players knew they were going to have to do more against their next opponent to start the season 2-0.
The Flyers did do more, but it was not enough to get past the Jackson Indians, as they fell 49-19 in last Friday's contest.
But Lindbergh head coach Nathan Norman told the Call he saw some significant improvement in his players from the previous week.
"We showed huge improvements from last week, and that's what we are looking for, the kids to get better every week. I tell them you never like to, you're never happy to accept a loss," he said. "But a positive you can take away from it is we did show improvement, and that's what you're asking from them each and every week.
"They played hard. We got better. Unfortunately, it wasn't in our favor in obviously the score."
The Flyers got off to a pretty good start and were competitive for the most of the game, but let things get away from them midway through the second half.
After giving up the first score of the game to Jackson, Lindbergh running back Andre Richie scored for the Flyers, but missed a 2-point conversion, bringing the Flyers to within 1 point in the first.
Jackson struck again in the second and third quarters. But even though it was too little, too late being down 28-6 in the fourth quarter, the Flyers tried to stage a comeback, as David Grenia scored twice for Lindbergh on two long passes from quarterback Parker Powell.
"Through the third quarter, we were in a good football game. We played a good team, a well-coached team," Norman said. "The kids played hard. We're close, we're just not there yet."
Flyer fans will be waiting to see how their team reacts this week, will it be a confidence killer or a lesson learned when they face 2-0 Hazelwood Central?
"Time will tell. That's what we talk about. You've got to be mentally tough," Norman said. "Nobody likes to lose, but you can definitely learn from a loss and gain from it and move forward, get better, learn from your mistakes. So we will see. We've got to be mentally tough and move on."
The Flyers will face Hazelwood Central at 7 p.m. Friday at home, 5000 S. Lindbergh Blvd.