Interim manager's recommendations OK'd by Sunset Hills panels
Montoya accepts city manager position in California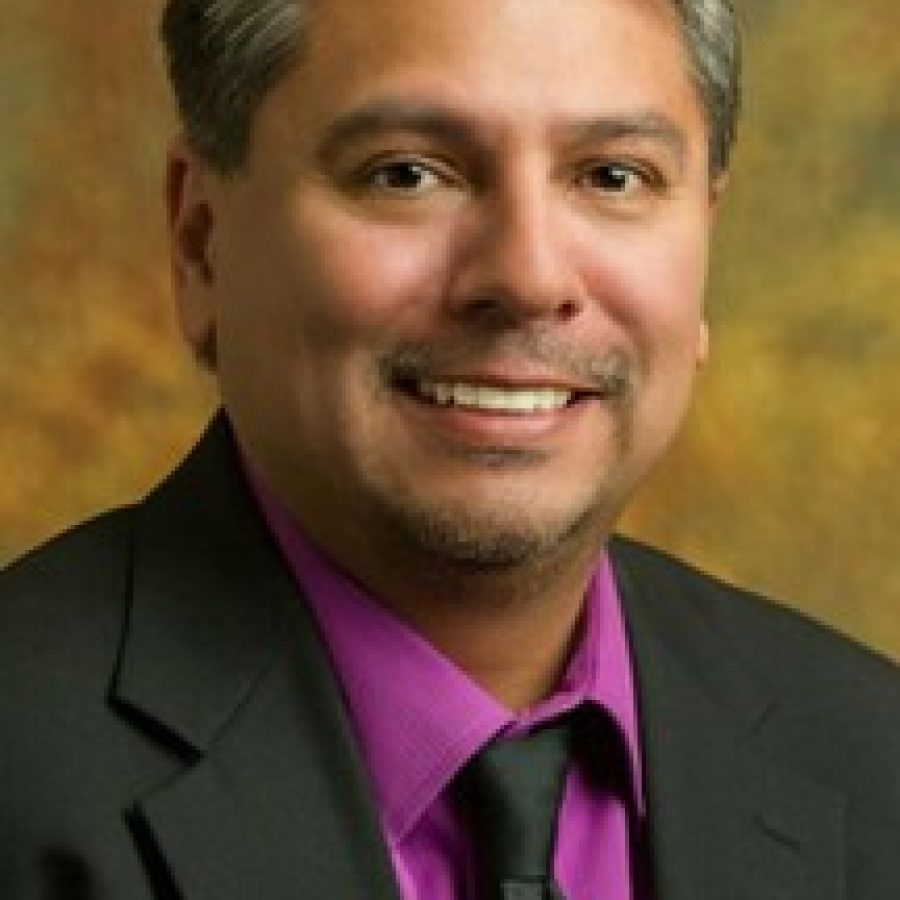 With Mayor Mark Furrer absent, a joint meeting of two Sunset Hills committees took steps toward potentially hiring a city administrator last week, unanimously accepting seven recommendations from interim City Hall consultant Charles Montoya.
Furrer announced in his November mayor's message in the city newsletter that Montoya will be leaving the city when his three-month term ends. The City Council of Watsonville, Calif., voted unanimously Oct. 13 to hire Montoya, who most recently served as the town manager of Florence, Ariz., as city manager. After Montoya's three-month term here ends, he is slated to start his new job Nov. 30 in Watsonville.
But in advance of finishing his work in the city, Montoya presented a 43-page report to a joint session of the Personnel and Finance committees Oct. 27, an expansion of a previous 13-page report outlining problems at City Hall and recommending the city hire a city manager to fix them.
Seven of the city's eight aldermen attended the meeting. Ward 3 Alderman Keith Kostial was absent.
Of the recommendations, acting board President Tom Musich, who serves on the Finance Committee, said he would abstain on one that directs City Attorney Robert E. Jones to write an ordinance for a city administrator since he believes aldermen should hold a workshop about the issue first.
However, Ward 1 Alderman Richard Gau noted that the ordinance would just be for discussion purposes, and aldermen would hold a workshop to discuss the ordinance after it is written. Musich agreed to the ordinance, which made all the recommendations unanimous.
Other recommendations include following Montoya's suggestions for: a second monthly Board of Aldermen meeting that would serve as a work session on city business; the ability of three aldermen to call a city meeting in the absence of the mayor or in case of an emergency; a reorganization of city offices; job descriptions and staff changes; hiring an accounting manager to oversee the city's finances; continue working on the changes with the company Montoya represents, Interim Personnel Management, possibly with assistance from Montoya even after he has left the city; and keep city personnel files in a secured area with each department director.
Furrer objected to the second board work session when Montoya first suggested it Oct. 13, and last week Montoya brought a real-world example of why the study session — where aldermen could learn about upcoming city business — could be useful.
In the case of the proposed QuikTrip that formed Furrer's write-in campaign platform last year, aldermen could have learned about the QT upfront and objected to it before the city Public Works Department spent significant time invested in working on the planning for the project, as it does for many projects that are later rejected by aldermen, Montoya noted.
Ward 4 Alderman Donna Ernst, who was at the meeting as an observer, said she would prefer if a meeting could only be called if four aldermen wanted it, but Montoya said communication among that many aldermen at once walks a fine line with the state's Sunshine Law.