'I didn't win, but we didn't lose,' Kolb says
Kolb, three of her supporters attend April 5 board meeting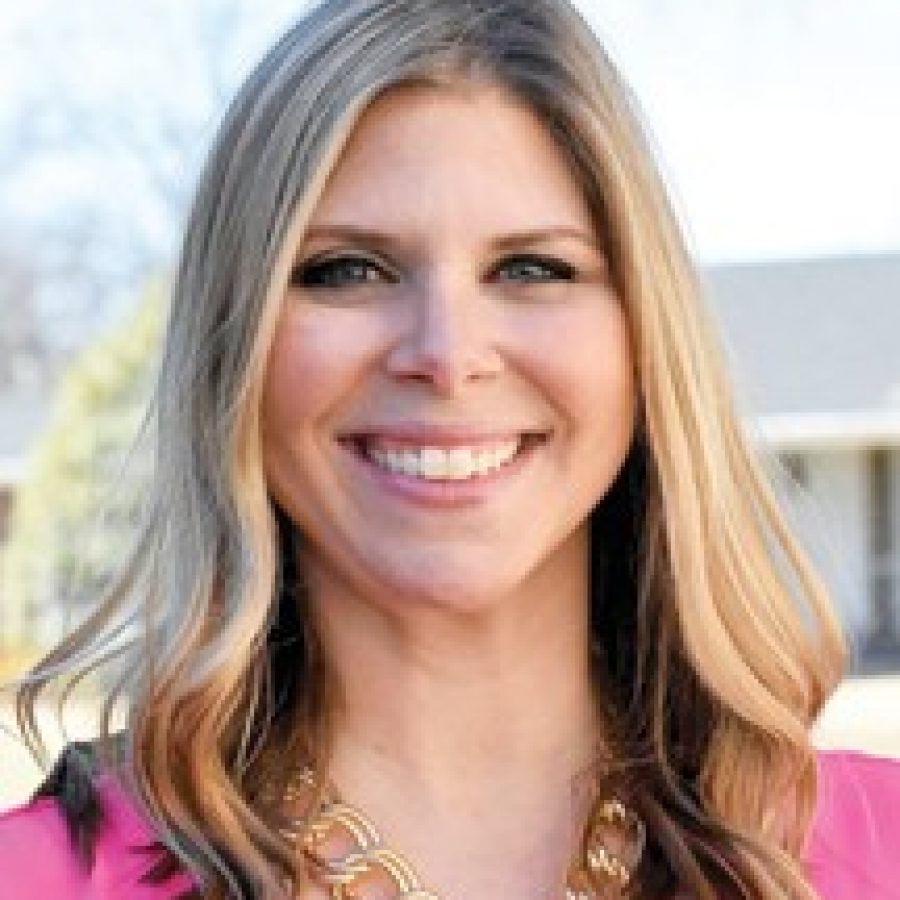 Despite falling short in her bid to unseat Mehlville Fire Protection District Board of Directors Chairman Aaron Hilmer in last week's election, Oakville resident Jane Kolb intends to hold her former opponent "accountable."
Hilmer, who was elected to his third six-year term in the April 4 election, received 11,194 votes — 53.33 percent, according to unofficial election results. Kolb, the wife of a Monarch Fire Protection District firefighter/paramedic, garnered 9,765 votes — 46.52 percent.
In a post on her campaign Facebook page the day after the election, Kolb wrote, "I didn't win, but we didn't lose. It was a win because so many eyes were opened during this election. Over 9,000 people voted for MFPD. Over 9,000 people decided that our first responders and our community deserve better. Unfortunately, the majority was scared into believing that I was going to sit on that board with dollar signs in my eyes and the union sitting on my lap.
"All of the brave men and women who walked for me, held signs for me, worked polls for me, and shared their stories — at great risk — COULD NOT HAVE WORKED HARDER. I am exceedingly proud of all of you for getting involved. Whether you just shared a post, told a neighbor, or had a yard sign, all of it mattered. Our work here was not for naught.
"Our first responders will feel the pain of this loss far beyond what I'm feeling right now. If you see our brave men and women please thank them for their service, and let them know that even if their board doesn't appreciate them, that you do," Kolb wrote.
The former candidate also noted that the MFPD Board of Directors would meet at 5 p.m. that same day, and urged her supporters to attend the meeting.
"I will be there. I hope if you were outraged at all during this election by what you learned, that you join me. They must be held accountable," Kolb wrote.
Supporters joining Kolb at the April 5 fire board meeting included Mehlville Board of Education President Samantha Stormer and Oakville residents Mike Sita and Mike Shaw. The meeting was the third Kolb attended.
Fire district officials placed additional seats in the Conference Room at district headquarters in Green Park and put speaker cards on most of the seats.
However, neither Kolb nor her supporters addressed the board.
For the election, Kolb had workers at nearly every poll, while Hilmer had few people at the polls. Among those working the polls for Kolb were some current and former MFPD employees, along with Mark Woolbright, a captain with the Pattonville Fire Protection District and International Association of Fire Fighters 2nd District vice president.