Hilmer to seek third term on MFPD board
Goal for third term is for district to be debt free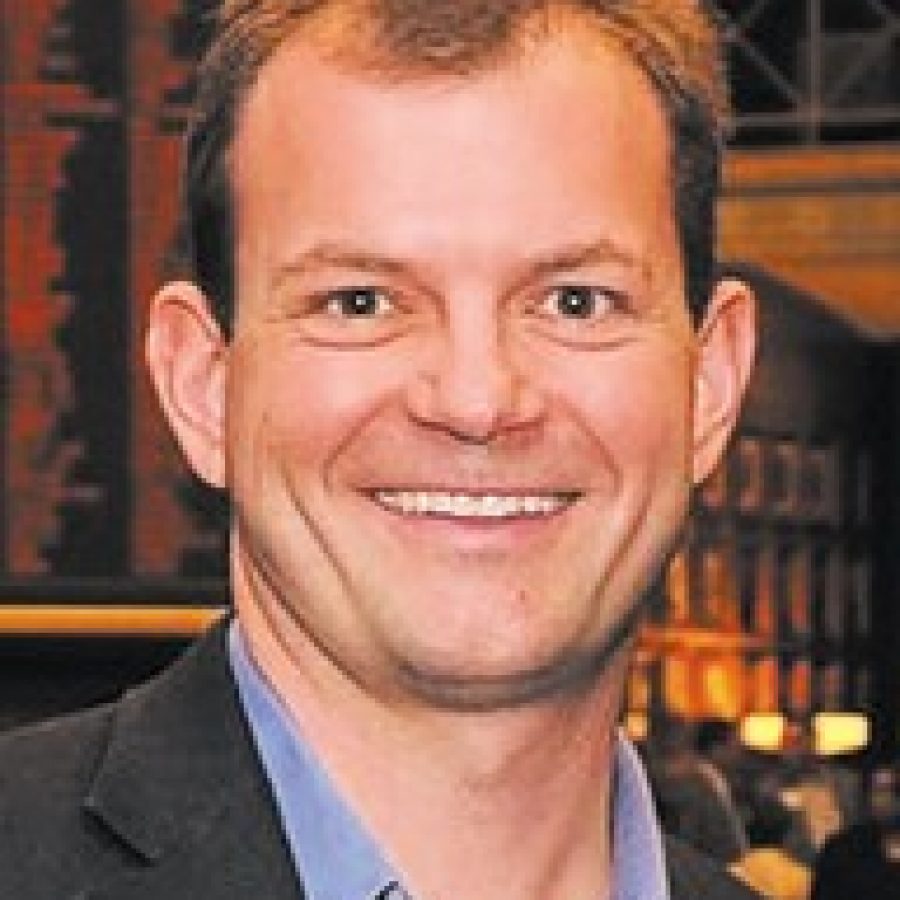 Mehlville Fire Protection District Board of Directors Chairman Aaron Hilmer plans to seek a third six-year term in the April 4 election.
"So many times people hear what people are going to do if they're elected or what's wrong with the people who are in office now," Hilmer told the Call. "I would say I'm running to continue what we've done for 12 years. I don't have to tell you what I'm going to do.
"If 12 years of proven results are not enough, then I certainly don't want the residents to keep me in there."
Oakville resident Hilmer, 42, was first elected to the board along with current board Treasurer Bonnie Stegman in April 2005. In the months leading up to the 2005 election, Hilmer and Stegman campaigned as reform candidates looking to eliminate fiscal waste and roll back a 33-cent tax-rate increase approved in November 2004.
In August 2005, the board set the district's "blended" tax rate at 86.5 cents per $100 of assessed valuation, electing not to apply the 33-cent tax-rate increase. Hilmer and Stegman voted to set the tax rate at 86.5 cents, while then-board Secretary Dan Ottoline was opposed.
In October, the Board of Directors — Hilmer, Stegman and Ed Ryan, who first was elected in April 2007 — voted unanimously to set the district's 2016 blended tax rate at 71 cents per $100.
When Hilmer and Stegman first ran for office, they also took aim at high employee benefit packages, including 100-percent dependent coverage for medical, dental, and vision insurance and numerous vacation and sick-leave days with full pay.
Early in their tenure, the two overhauled health insurance benefits by switching brokers and reducing benefit packages, saving hundreds of thousands of dollars.
They also slashed in half the number of sick days 24-hour employees received in a year — eight instead of 16 — and also capped the amount of sick days employees could accumulate at 60. The two also cut their own pay — to $50 a meeting from $100 — and cut the number of meetings per month in half — from four to two.
Asked if he had any regrets during his tenure on the board, Hilmer said, "I have none. Are there some things I would have done differently? Sure. But considering that we were doing things that had never been accomplished before, much less attempted, under the harshest of circumstances, I have no regrets."
The biggest reform by far, according to Hilmer, was changing the pension plan to a defined-contribution plan from a defined-benefit plan and eliminating existing disability benefits from the pension plan.
But that wasn't easy. Within days of the vote to change the pension plan, Local 1889 of the International Association of Fire Fighters filed suit, opposing the change.
In August 2007, a St. Louis County Circuit Court judge dismissed the lawsuit filed against the board by Local 1889. The union appealed that decision, but the lower-court ruling was upheld by the Eastern District of the Missouri Court of Appeals in December 2008. Two weeks later, the board voted unanimously to approve a settlement agreement with Local 1889, ending the nearly three-year legal dispute.
Eliminating disability benefits from the pension plan also was challenged in court by the union. After a nearly two-year legal battle in which the board's action was upheld at the circuit-court level and the appellate-court level, the Missouri Supreme Court declined to hear the lawsuit.
The first two years he and Stegman were in office were the toughest, Hilmer recalled, but Stegman gave him the best advice he ever received.
"In those first two years, which were definitely the hardest and the most critical, when Bonnie and I were alone trying to literally with our own just sheer willpower and determination to turn the ship around, I was getting so worn out by the picketing, the vitriolic hate, the mob scenes at the board meetings. And I told Bonnie, I go, 'Bonnie, I'm just — I feel like I'm going to the principal's office every time we have a board meeting.' And she said, 'No, Aaron, you are the principal.' And ever since then it really helped change how I viewed my job."
Hilmer said if he is re-elected, the biggest challenge going forward remains funding the old defined-benefit pension plan, as it continues to make payments to participants.
"It's still that old defined-benefit pension/disability plan. It's a challenge, but it's not a crisis. In this year's budget, we're putting a million dollars, which is roughly 5 percent of our budget, toward that pension debt," he said, adding that the million dollars would fund six new ambulances.
Critics said Hilmer and Stegman couldn't roll back the district's tax rate and improve services, but Hilmer said the board has proved those critics wrong. He cited voter approval in April 2009 of Proposition 1 and Proposition 2, which reduced the district's tax-rate ceiling by a total of 40 cents and resulted in the district not being able to collect more than $10 million in tax revenue annually.
He also cited the board's decision to hire only firefighter/paramedics, which allowed the October 2005 launch of a program in which the district's pumpers provide advanced life support, or ALS, instead of just basic life support for medical emergencies. The ALS pumper program "completely changed the delivery of medical services," Hilmer said.
If he is elected to another six-year term, he said his goal — besides maintaining the accomplishments of the past 12 years — is for the district to be debt free.
Since Hilmer took office, four new firehouses have been built, starting with Engine House No. 1, 3241 Lemay Ferry Road. Work on that firehouse began under a previous board, but was completed after Hilmer and Stegman took office.
Under Hilmer, Stegman and Ryan, three more firehouses have been built without a tax-rate increase or any legacy debt: Engine House No. 2 at 5434 Telegraph Road, Engine House No. 4 at 13117 Tesson Ferry Road and Engine House No. 3 at 4811 S. Lindbergh Blvd.
Besides the old pension debt, the only other remaining debt stems from $3.61 million in certificates of participation issued in 2000 to fund the expansion and renovation of the No. 5 firehouse and administrative headquarters in Green Park.
"We have a few more years of payments left on the headquarters. That was incurred in 2000 before we ever came," Hilmer said. "That will be paid off and to continue to pay down the pension debt, and I think you would be hard pressed to find other government entities who can say they are debt free — no pension debt, no nothing."
Something he's very proud of "that might surprise some people is the stories that I've heard of the employees at Mehlville — the men and women who I'm sure were 110-percent opposed to us coming in, but now they have embraced the system we put in place and also thrived in it to the betterment of themselves and the residents."