Haefner, Englund to launch campaigns for Senate seat held by Sifton
Murphy mulls whether to run for Haefner's seat in House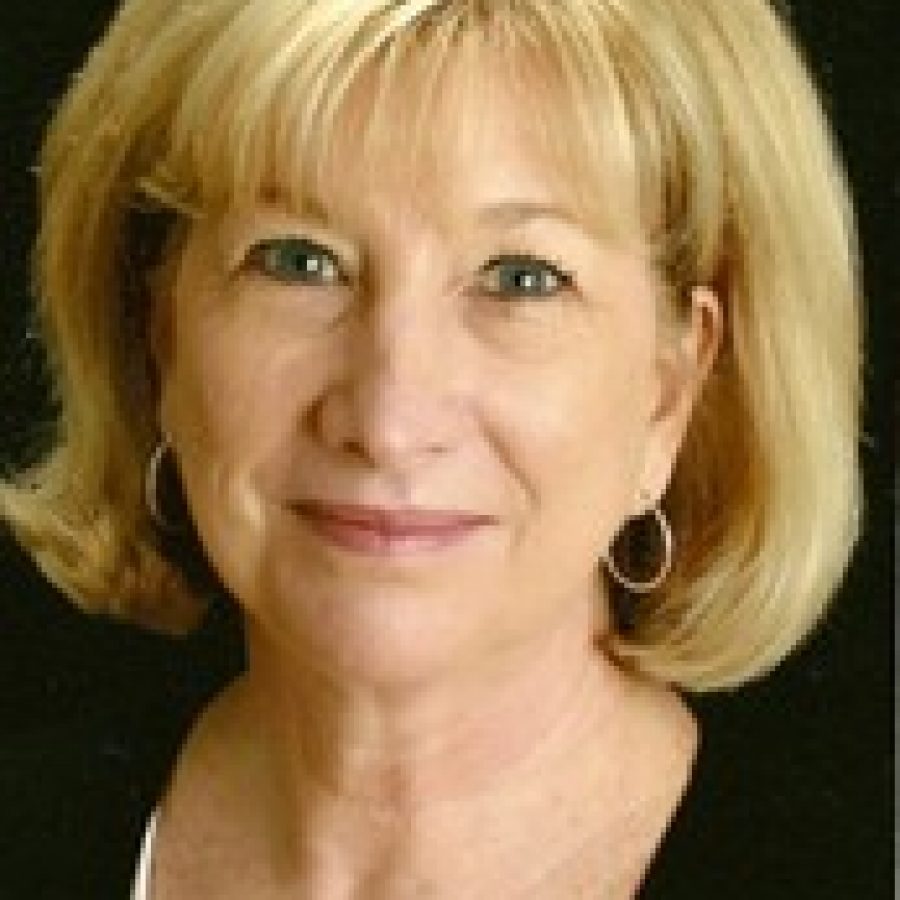 With Gov. Jay Nixon leaving office next year, his open seat is creating a trickle-down effect on south county's legislative races, as school board members and current and former legislators seek higher offices.
Sen. Scott Sifton, D-Affton, is running for attorney general, as Attorney General Chris Koster is seeking the gubernatorial post. Local legislators looking to fill Sifton's Senate seat in 2016 include Rep. Marsha Haefner, R-Oakville, and former state legislator and current Lindbergh Board of Education Treasurer Vicki Lorenz Englund, D-Green Park.
Haefner is set to officially kick off her Senate campaign at 6 p.m. Wednesday at her business, For the Garden by Haefner's Greenhouse, 6703 Telegraph Road in Oakville, and Englund plans her formal kickoff later this month.
With Haefner hoping to join the Senate, one or more candidates for her seat may come from the Mehlville Board of Education.
After serving three months in his first elected office on the Mehlville board, Jamey Murphy, 26, said he is weighing whether to run for Haefner's seat. It's a unique opportunity that he believes he is prepared for, after serving three years as chief of staff for former Sen. Jim Lembke, R-Lemay.
"I could go there and be effective on Day 1," Murphy said. "There's definitely a learning curve when you get to Jefferson City, but I've already had it."
One of the reasons Haefner is running for the Senate is that after being re-elected unopposed last year, she could only serve one more term in the House beyond her current term before she would be term-limited out of office.
"I'm running because I feel like there's a lot of work to be done as far as representing my constituents," she said. "I'm very involved in the budget process, I have been since the day I started this job. And it's a complicated process, but I feel like I've been effective in making positive changes, and I feel like continuing to do that because of what I've learned so far."
Webster Groves native Haefner said while she enjoys representing Oakville, she is excited about potentially representing her hometown in Jefferson City, too. If elected, Haefner would be only the second female Republican in the Senate.
Englund was unavailable for comment before the Call went to press. In election cycles since 2008, she has swapped the District 94 House seat with Rep. Cloria Brown, R-Lemay, every two years, with Brown defeating her last year.
Like Englund, Murphy said if elected to the House he would keep his school board seat, and would also focus on issues that impact Mehlville such as whether the state should be giving away hundreds of millions of dollars in tax breaks while underfunding education by a similar amount.
"Funding for education is in the Constitution, so we have an obligation to do that," Murphy said. "From where I sit, you start noticing all the things that Jeff City does that could be helpful on a local level. So that kind of re-sparked my interest."
Like the 94th District, the 1st District is evenly split between Republicans and Democrats, which has made it a focus of statewide attention as Democrats already outnumbered 23-9 in the Senate hope they don't lose yet another seat to the GOP.
Between the split district and the expensive St. Louis market, some bloggers have speculated that the 1st District race could see the most spending of any non-statewide race in Missouri in 2016, Haefner noted.
"Fundraising is going to be one of the key elements, and I just decided to announce sooner rather than later to try to get ahead of the fundraising issue," she said. "It's a big challenge. It's not going to be an easy race for either side.
"I've been lucky that my races have been for the most part positive and issue-based, and I'm really hopeful that that's what this campaign is about."