H.C. Milford dies; was the last Republican county executive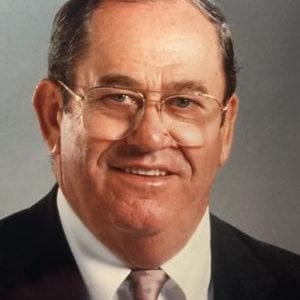 Former St. Louis County Executive H.C. Milford was remembered after his death last month by the County Council and others who knew him as an old-fashioned type of politician who was a "legendary figure in the history of St. Louis County, serving 12 years as a member of the County Council and filling an unexpired term as county executive."
That was part of the text of a resolution that the council unanimously approved along with a moment of silence to honor Milford May 1, the day after Milford's death April 30. Milford served as county executive for a little more than a year, from the time then-County Executive Gene McNary was appointed to a federal post by President George H.W. Bush until the time Milford was defeated by Buzz Westfall in November 1990. Milford served until Jan. 1, when Westfall took office.
Known as "H" to friends, family and all county employees, Milford was "very well-liked and admired by all who knew him, both personally and professionally," the resolution stated.
That will help his "memory live on in the hearts of all St. Louis Countians," according to the resolution.
Milford was an "unpolitician," not getting involved in county squabbles or partisan fights and not drawing attention to his accomplishments, which didn't translate to a campaign for county executive against a popular prosecuting attorney like Westfall.
At the time of the defeat, which was the first time Democrats took control of the county executive's office since 1962, The Call reported that the "unpolitician" campaign technique and pushback against Milford's support of a county dog museum and a new building were to blame for the defeat.
But along the way Milford gained the respect of longtime county critic Tom Sullivan, among others, which has been rare among county executives ever since.
People run for office for two reasons, Sullivan told the council May 8.
"One, be something, or two, do something," Sullivan said. "H. Milford always wanted to do something. He was a likable person who did not have the pretentions often seen in public officials."
Milford was the beloved husband of 60 years of Emily Milford (nee Tinker) and the father of Daniel Patrick, Douglas (Kim), Diane "Missy" (Victor)  Radosevich, Hank (Tina), Janet (Tim Calvert) and Jody Milford; loving grandfather of Sean Milford (fiancee Caroline Kelly), Emily (Tom) Stevenson, Hannah (Tyler) Eaton, Faith Radosevich, Tyler, Conner (Ceci), Spencer and  Logan Milford, Monica and  Julia Calvert, Sonja (Alex) Straus and Max Combest; great-grandfather of Jonathan and Noah; dear son of the late John W. and Marguerite Milford; dear brother of Marguerite Allan, R. Douglas (Lois) Milford, Joanne Finnegan and the late Jack and Thomas Milford; and the dear brother-in-law, uncle, cousin and friend of many.
   Besides his status as a former St. Louis County executive, Milford was a longtime parishioner of Mary Queen of Peace Parish and proud member of the Concord  Village Lions Club and Kappa Sigma Fraternity at Mizzou.
Services were at Mary Queen of Peace, and interment was in Jefferson Barracks National Cemetery. Memorials were to Christian Activity Center, P.O. Box 2525, East St. Louis, Illinois.