Group honors Police Officers of the Year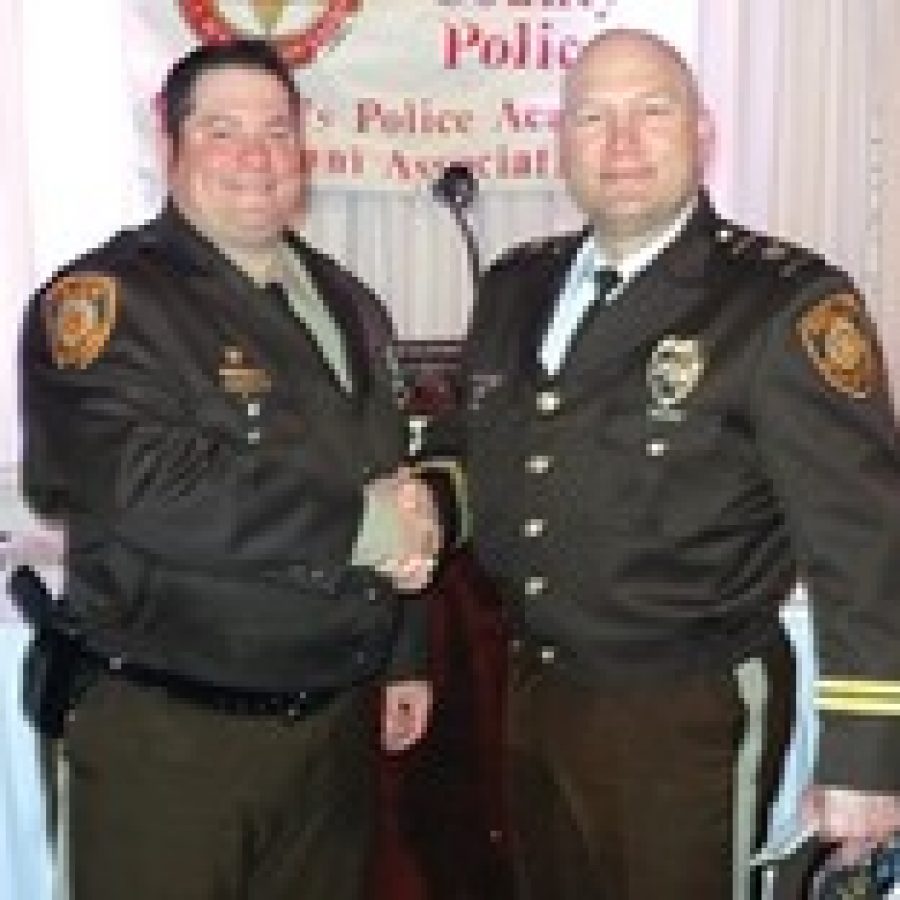 St. Louis County Police Officers Joe Sondag and Kevin Helldoerfer recently were honored as Officers of the Year by the South Chapter of the Citizens Police Academy Alumni Association.
Sondag, of the Affton Southwest Precinct, and Helldoerfer, of the South County Precinct, were honored during the association's annual Officers-of-the-Year Banquet, which took place March 23 at the Genesis Banquet Center. More than 200 people attended the event.
Of four nominees from each precinct, one officer is selected by the banquet committee to receive the Officer of the Year Award, according to a news release.
Association members, other guests and fellow officers attended the banquet, along with Sen. Scott Sifton, Rep. Marsha Haef-ner, Rep. Mike Leara, Rep. Bob Burns, County Executive Charlie Dooley, Lt. Col. Ken Gregory, Lt. Col. Ken Cox and Lt. Col. Mike Dierkes, who also was master of ceremonies for the evening.
Police Chief Jon Belmar was out of town and unable to attend.