Green Park's total net position increases by $380,000 in 2016
Green Park ends year with total balance of $3.3 million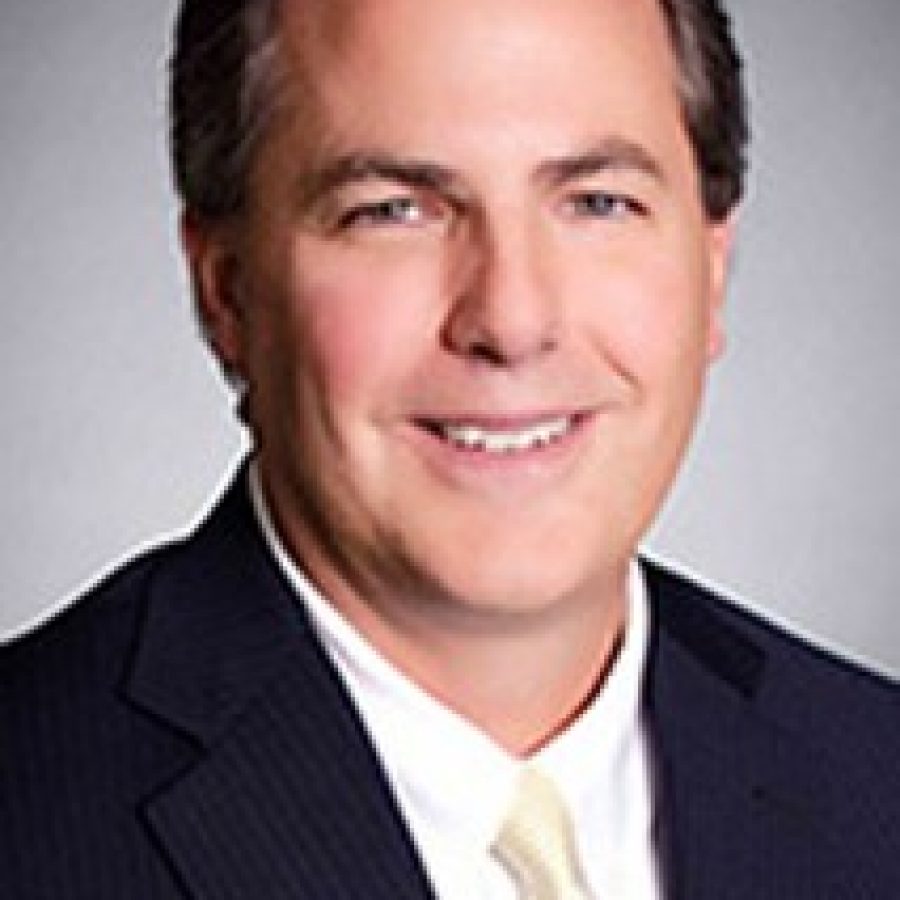 The city of Green Park's total net position increased by nearly $380,000 during fiscal 2016, primarily due to charges for services and a decrease in street expenses.
An audit performed by Hochschild, Bloom & Co. for fiscal 2016, which ended Dec. 31, reported the city's total net position — the difference between assets and liabilities — increased by $379,974, or 3.1 percent, compared to fiscal 2015.
Green Park ended 2016 with a total net position of $12,671,067, compared to 2015's total net position of $12,291,093, Mike Williams of Hochschild, Bloom told the Board of Aldermen last week.
The city's total assets of $13,739,425 include cash and investments and capital assets, which increased by $446,369, or 3.4 percent, in 2016 compared to the previous year. During 2016, the city's liabilities of $1,068,358 increased by $66,395, or 6.6 percent, compared to 2015.
The city's total revenues for 2016 were $1,803,609, a decrease of $42,220, or 2.3 percent, from 2015's $1,845,829.
"… A big part of that was a decrease in the amount of grants that the city received in '16 compared to '15 for the Green Park Road project," Williams said. "That was the primary reason for the decrease."
During 2016, the city's expenses totaled $1,423,635, an increase of $32,989, or 2.4 percent from 2015's total expenditures of $1,390,646. The increase in expenditures was "pretty reasonable compared to inflation …," he said.
"The city's property-tax rates in 2016 remained at zero; the same as 2015," the audit stated.
Green Park ended 2016 with a combined balance of $3,386,303 in its general and capital project funds, an increase of $3,174 compared to the prior year, according to the audit.
"The general fund balance increased by $124,368, which is generally consistent with 2015," the report stated. "The capital projects fund decreased by $121,194, mainly due to a significant increase in street projects and a decrease in grant revenue."
During 2016, general fund expenses were $2,544 over the budgeted amount of $1,188,400. General fund revenues were $8,762 over the budgeted amount of $1,280,586.
"General fund expenditures increased approximately 3 percent due to the increase in administration and engineering expenses in 2016," the audit stated. "Overall, general fund revenues are above the 2015 total by $8,738, mainly due to increases in lease income and road and bridge sales-tax revenue."
Capital projects fund expenses during 2016 were $69,491, or 13 percent over the budgeted amount of $540,000. Revenues were $38,297, or 9 percent, over the budgeted amount of $450,000.
Williams also referenced the city's long-term debt resulting from the 2014 purchase of the building that houses City Hall at 11100 Mueller Road.
"The purchase price was $1.39 million, of which $1 million was financed through a long-term debt agreement payable monthly through March 31, 2034, with interest of 5 percent," the audit stated. "The interest may be adjusted based on market rates every five years."
Green Park began 2016 owing $946,723 on the City Hall building and ended the year with debt totaling $914,124 on it. The city leases space in the City Hall building and anticipates collecting $103,726 in rental income this year.
City Hall has been located in the building since the summer of 2004, first in Suites 2 and 3. In mid-2013, City Hall moved to Suites 5 and 6, nearly double the space.
Economic factors and 2016 budget and tax information the audit cited included:
• "The general fund sales tax saw a decrease of 1 percent versus 2015. The capital projects fund capital improvement sales tax also decreased 1 percent from 2015. Growth is estimated for general fund sales tax and capital improvement sales tax in 2017.
"A reallocation of St. Louis County's sales-tax pool should provide for an additional approximate $200,000 in estimated sales-tax revenue for the city in 2017."
• "The city anticipates receiving $184,000 in grants in 2017 for reimbursement of street expenditures."
• "The capital projects fund expenditures for 2017 are projected to be $558,000, which will primarily stem from city street repairs and replacements."
• "The 2017 budget was prepared with property-tax rates remaining at zero."
Since its incorporation in 1995, the city has never levied a municipal property tax.